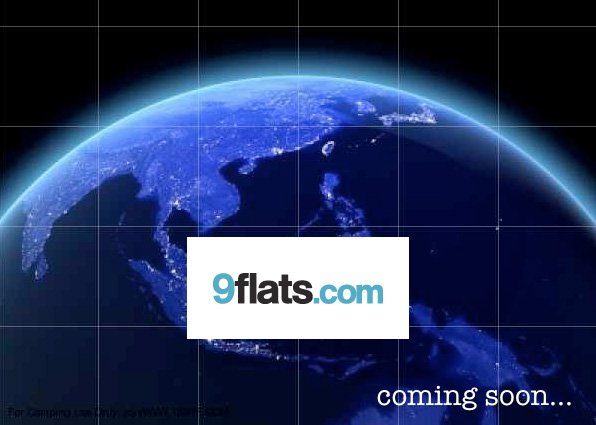 This whole DIY bed-and-breakfast (or rent-your-house-to-a-stranger) concept is catching on like wildfire. Despite the buzz in the west, there isn't really a website based in Southeast Asia that provides a similar service. To many, it's a golden opportunity and we learned today that 9flats is opening an office here in Singapore with the aim of capturing the Southeast Asia market, a market that Airbnb hasn't really focused on.
9flats is a popular Airbnb-like service in Germany backed by Redpoint Ventures (also investors in Xmarks, Branchout and Heroku) and eVenture Capital Partners (investors in Groupon and Delicious). 9flats is now led by CEO Stephan Uhrenbacher, who is the founder of Qype, the largest review site in Europe. In short, 9flats has financial muscles and a proven leader to give Airbnb a good fight.
Ng Wei Leen, a 9flats representative in Asia explained to me that Singapore is an ideal place to set up their base in the continent since it is the gateway for many tourists visiting the region. Besides the tiny Singapore market, Indonesia and Malaysia are also keys.
I asked Ng, "What's the difference between Airbnb and 9flats?" Wei Leen first acknowledged Airbnb as the leader in market share and user engagement. But here's the but: when comparing both sites, he argued that 9flats is friendlier. (POW! A punch to Airbnb's face!)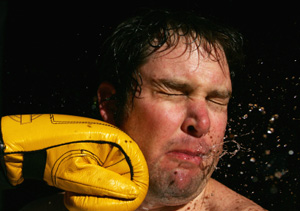 Here is what Wei Leen actually said:
Airbnb has tended to place an emphasis on discovering new, amazing places for their users. Their ads corroborate this. "Stay someplace amazing" is their slogan. We have great respect for the user engagement and enthusiasm they've managed to generate with this. 9flats is much more friendly and affable. We have also traditionally placed a strong emphasis on engagement with our users and their safety.
Now, talking about safety, we all have read about the Airbnb incident where user's home got ransacked, launching the first negative buzz that the rising start-up had received so far. If you're not sure what happened, NMA has animated the incident in the video below:
No rooms for rent means no users. So everyone knows it's important to give hosts more confidence and assurance. So what's 9flats's solution? A host protection plan; sort of an insurance plan for hosts. For €3.50 Euros per night, the hosts will be able to cover damages of up to €2,500. Wait, but Airbnb has that too, doesn't it? Of course they do, but 9flats claims that its host protection program was live a few weeks earlier than Airbnb's. On the users' security side, Wei Leen told me that every host listed on their site is vetted manually. "[We] have at least a face-to-face meeting with hosts before endorsing them on our site," he said.
The team at 9flats Asia will be small — only four of them will be based in Singapore. For the Indonesia market, 9Flats will translate its site to Bahasa Indonesia. From what I learned, there isn't any immediate plan to set up an office in Indonesia.
I like the idea of having 9flats in Singapore and Southeast Asia because: (1) We need this service, (2) it's fun, and (3) it will attract more clones or even Airbnb itself to this region. It's always fun to witness this sort of competition, isn't it?
Of course, Asians aren't as open as the Westerners in general. What worked in the U.S and Europe might not work in Asia. The 9flats Asia team understands that too. For them, it's all about educating the market and understanding user behavior in this region. Wei Leen remarked:
It is a different ball game entirely from Europe, and we can't take for granted that the lessons learned there will serve us here in a new continent.
Well said, and it is certainly a good first step to cracking the Southeast Asia nut.