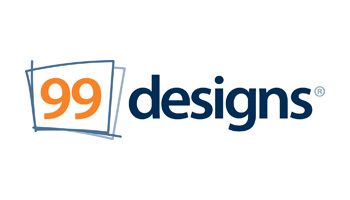 Founded in 2008 by Mark Harbottle and Matt Mickiewicz, Australian crowdsourcing design site 99designs has grown to become the go-to site for design needs. Whether you want a new website, graphics, or logo, 99designs' 225,000 designers are able to provide you with a variety of design choices for you to choose from. One design is uploaded every four seconds and 23 million designs have been uploaded thus far.
The beauty of 99designs is more than just the crowdsourced designs it provides for business owners or any users. It also provides an opportunity for many indie designers to put their talents to good use, allowing many of them, even those who live outside major cities, to make a living just by doing great designs. To date, 99designs has paid out more than $54 million to its designers. Out of that, $10 million has been paid out to designers in Indonesia and the Philippines. Jason Sew Hoy, chief operating officer and Asia-Pacific general manager at 99designs shared with me more:
There's raw talent [in Indonesia and the Philippines]. The thing about 99designs as a platform is that it doesn't matter were you come from or which design school you come from, who you are or what your language is. If you can come out with the best design […] then you deserve to be the winner.
99designs is available in multiple languages including English, French, German, Dutch, and Italian. In recent months, it has also taken a closer look at Asia, having launched its Hong Kong and Singapore sites with a local domain and currency. Despite Indonesia and Philippines being hot spots for 99designs, it still doesn't yet have a localized site for each country.
99designs' first round of funding was $35 million from Accel Partners in 2011 and claims to be already profitable venture with 95 employees spread across globally.
In Asia Pacific, 99designs are up against similar sites like Australia's DesignCrowd, Japan's Crowdworks, and Indonesia's Sribu.