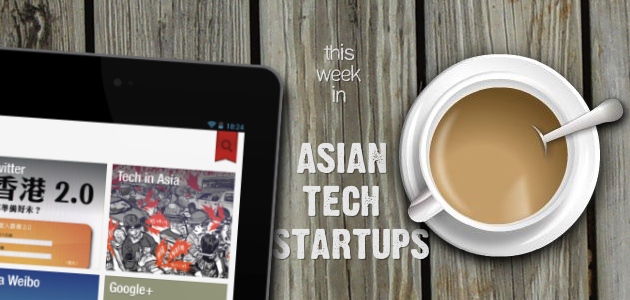 Welcome back to another compilation of all the startups in Asia that we have covered this week. We had a couple of interesting startups from Thailand, as well as quite a few startups that have received funding. For tips and stories suggestions, feel free to email us. Alternatively, you can submit tips here and/or your startup here. Enjoy this week's list!
Southeast Asian startup 8villages is a mobile social network for smallhold farmers. Specifically, it's an information and experience-sharing platform for these farmers that's initially focusing on rural Indonesia.
Exteen is Thailand's most popular content management system (CMS) for bloggers – sort of like WordPress – which generates 30 million monthly page views with over 600,000 registered bloggers so far.
Wongnai is a Thailand-based online restaurant review site and mobile app that has 360,000 users. Thus far in its growth it has about 60,000 restaurant reviews in its database.
Singapore startup Playmoolah recently launched its Moolah It app which aims to educate children on how to manage their money.
Mizhe is a Chinese discounts-oriented shopping guide that monetizes from referral links to e-commerce sites such as Taobao, Amazon China, and many more. IDG Capital Partners has invested just over 10 million RMB (US$1.6 million) in a series A funding round for the startup.
Gimmie is a Singapore-based loyalty platform that recently announced receiving just over US$500,000 from various investors, led by WaveMaker Labs in partnership with the Singapore National Research Foundation.
Klik Eat is an Indonesian online food ordering service which announced this week that it has received investment from Japan. In the space of just one year, Klik Eat has generated more than IDR 1.8 billion ($186,819) for its restaurant partners and has around 175 restaurants listed.
If you've seen your friends taking some wacky photos of themselves recently – as if they're trapped in a glass, or set as a laptop's wallpaper – then they're probably using the new PIP Camera app. It's made by the camera-loving Chinese startup Fotorus.
Short-term rentals sites in the mold of Airbnb seem to be finally taking off in China, and this week saw two of them secure some serious funding. The first of which is Xiaozhu, which only launched in August of last year.
In the same link as the Xiaozhu story, we also looked at how the very similar holiday rentals startup Mayi has been spun off as an independent entity from its parent company, Ganji, and secured about $10 million in backing
---
Related Startup Stories
---
Like RSS? There's always our Asia startups RSS feed!