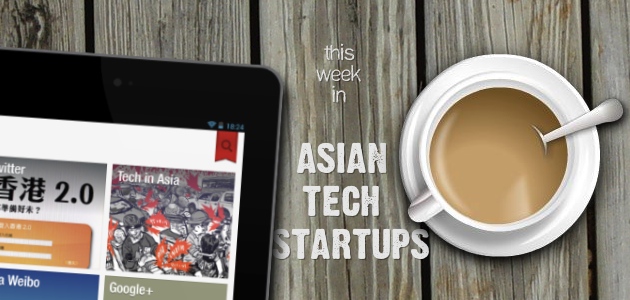 Welcome to the start of a brand new year! Here we have for you a compilation of all the startups in Asia which we have covered this week. For tips and stories suggestions, feel free to email us. Alternatively, you can submit tips here and/or your startup here. Enjoy this week's list!
Clozette is an online fashion network based in Singapore that recently entered into a partnership with inSing, a subsidiary of SingTel Digital Media.
Indonesia's women's fashion e-commerce site Berrybenka kicks off the new year by announcing that the company has raised series A investment from Japan's GREE Ventures.
Momo is a dating mobile app developed by Beijing-based startup Momo Tech, where it allows users to chat with new friends within his or her proximity. The dating app recently added Foursquare-like listings and check-ins in the experimental update for iPhone and Android.
Vietnam's Kleii is an online cloud storage service that has already amassed 320,000 new users worldwide since its launch six months ago. With Kleii's current growth rate, it is getting five to six thousands sign-ups on average per day and is handling 4 to 5 terabytes of data per day.
Spend less time queuing thanks to this new mobile app! Singapore's Qender allows businesses to offer a virtual queue so their customers do not have to be physically present to stay in line. This allows them to save a spot via their smartphone, freeing up time for them to do other stuff.
Singapore-based Sprooki is a location-based mobile commerce service that lets retail shops send targeted messages and promotions to potential customers who are passing by via their smartphones. The startup recently announced that it will be partnering with YFind Technologies to offer indoor positioning technology within its mobile, location-based platform.
Jing.fm is a music-streaming web app from China, with a wide selection of music both in Chinese and English. There's a fair amount of Korean and Japanese pop songs in there as well.
Beijing-based mobile startup Haogougou is the developer of a cool social app which allows you to browse photos of street and rescue dogs up for adoption, and contact the people responsible for them if you're interested. The startup also developed a separate iPhone app which helps parents search for street and kidnapped children to rescue.
---
Related Startup Stories
---
Like RSS? There's always our Asia startups RSS feed!