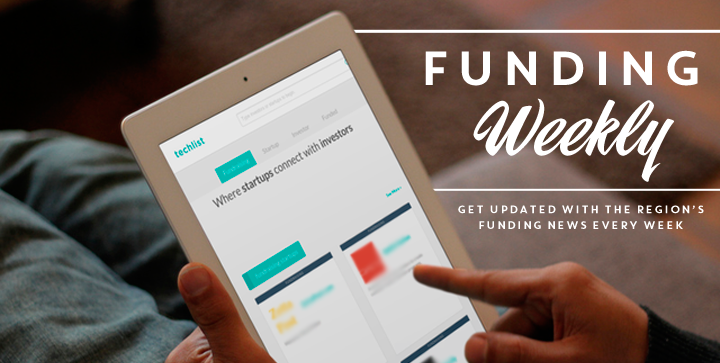 We're back for a week of startup funding rounds from across Asia, with big winners Meet You from China and Gunosy from Japan pocketing US$35 million and US$11.8 million respectively to grow their companies. Congratulations!
Online food catering startup Berry Kitchen has received an undisclosed amount of seed funding from East Ventures (Disclosure: East Ventures is also an investor in TechinAsia. See our ethics page for more information). Berry Kitchen makes lunch boxes and bento meals, typically for office workers.
KDDI, Japan's third largest carrier by subscriber base behind Docomo and SoftBank, announced a 1.2 billion yen (US$11.8 million) funding round in news curation app Gunosy, with participation from JAFCO and B Dash Ventures. It earlier provided US$12 million in March to fund a Gunosy television advertisement campaign. Gunosy, which claims to help readers process the day's top news in just three minutes, is the second most popular news app on both the Japanese App Store and Google Play.
DeNA has been identified as the lead investor in parking space reservation app Akippa. Though the terms of this new funding round were not announced, Akippa's previous round, led by noted private equity firm JAFCO, was for over US$650,000.
Meet You, a Chinese app that originated as a menstruation tracker that since evolved into a social network for all things ladylike, has secured a US$35 million series C investment round led by SIG. In addition helping keep records of periods and other biological metrics, Meet You also lets users connect on its message boards, which cover themes ranging from fashion to relationships.
Helpshift, an Indian startup that pioneered customer support in mobile apps, has raised US$10 million in series A funding by Intel Capital. Visionnaire Ventures, True Ventures, and Nexus Venture Partners also joined the latest investment round.
Social problem solving service Any+Times raised JPY 51 million (US$500,000) led by gaming giant DeNA and venture capital firm Incubate Fund. The service is currently accessible only via the web, but this new funding could finally bring the startup to smartphones.
After months of beta testing, Fliplingo has gone live to the public with its human-powered Twitter translation service and has accrued $150,000 in seed funding, contributed by its own team members, to help it grow.
Moi Corporation, the Tokyo-based startup behind Twitcasting, this week revealed a US$5 million series A funding round that will be used to increase the live-streaming platform's presence outside of Japan. The investment was led by Indonesia's Sinar Mas, marking the first time that a non-Japanese VC has invested in the company, with participation from East Ventures. Twitcasting also received US$640,000 in seed funding from East Ventures in May 2013.
ClearTax.in, an online platform for filing income tax returns, has raised an undisclosed amount of funding from Silicon Valley startup accelerator Y-Combinatior (YC). This is YC's first investment in a company that has its entire focus on the India market.