Yesterday, Japanese VC company Global Brain had their seventh annual Global Brain Alliance Forum (GBAF) in Roppongi Hills, a startup-centric affair with insightful discussion panels and a showcase of startups that are handpicked from various events across Asia.
Triibe , an enterprise Saas Mobile feedback platform from Singapore, emerged as the winner of the Startup Pitch Contest.
Here are the nine interesting startups that pitched this afternoon at GBAF:
1. Appsocially | Japan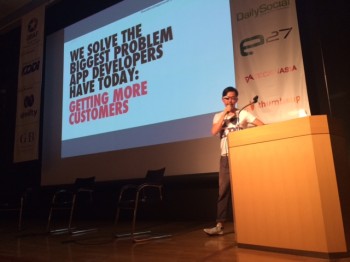 Appsocially is a service that helps to create an effective viral loop for mobile developers to get more customers for their apps and drive mobile organic growth.
All that is required will be a simple one-line installation into the mobile apps. Then, users are able to track actionable analytics and perform A/B testing through the Appsocially platform.
Users can start using it for free, but will have to pay to access additional features. The startup has previously raised $300,000 in funding and is looking to raise another $1 million. Appsocially is part of Silicon Valley-based Accelerator 500 Startups' Batch 6 of startups.
---
2. Drifty | United States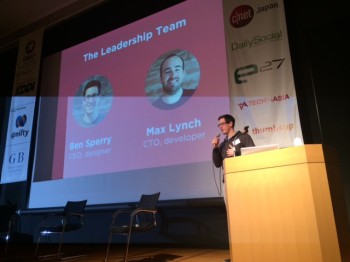 Drifty is a software company that ahelps developers build mobile apps and websites in HTML5. Back in 2011, the company started their first product, Codiqa, which is a drag and drop interface tool, serving as a phone emulator where users are able to export their work as HTML5 production-ready apps. After gaining considerable traction of 10,000 users within the first month, the company proceeded to launch another product called Jetstrap in August 2012 which enables users to build responsive desktop websites in HTML.
The latest product under Drifty is Ionic, a free and open-source library of mobile-optimized components for building highly interactive apps that was just launched just a few weeks ago.
The co-founder also mentioned that due to the ease of using their creation tools, it also gained 'non-techie' users, such as product managers and marketers as they are able to create HTML5 mobile apps and sites without having to know how to code.
The startup joined Techstars at the beginning of this year, and has acquired over 250,000 users in over 200 countries.
---
3. Avalable | Thailand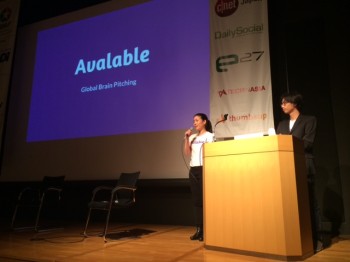 We have previously covered Thailand's dating app Avalable back when the app first launched at the first half of the year. The app does not just do matching, it adds gamification by introducing social games and gifting. Founder Nikki Assavathorn has revealed some additional statistics revealed was that each user spent about 13 minutes in the app, and that 40 percent of the users open it nine or more times in a day.
---
4. Cloudability Inc | United States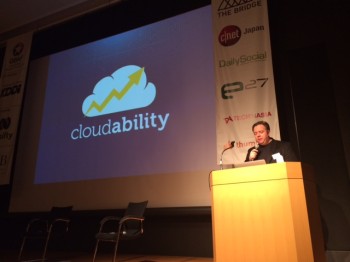 Based in Portland and Pal Alto, Cloudability is a platform that offers cloud cost management tools to help small and medium enteprises (SMEs) to make more money from their cloud spending. Instances of tools available are cost and return-on-investment (ROI) analytics so users are able to pinpoint problematic areas and even set budgets to prevent overspending.
---
5. WhosCall | Taiwan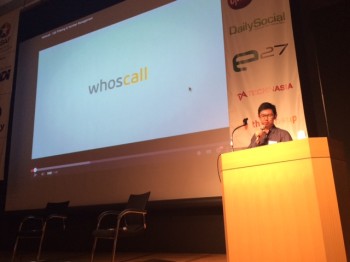 WhosCall is a nifty caller ID phone app that helps users to identify unknown incoming numbers through an internet search and crowdsourced within seconds. It filters calls according to a 700 million number database that is crowdsourced from users. The founder shared that the app has successfully blocked one million malicious numbers and identified a total of 20 million caller IDs daily.
WhosCall was awarded the Google Play 2013 Best App in 8 different countries including Singapore, Taiwan, and Indonesia. It was also number two on the top grossing app charts in Taiwan. And just a few days ago, it was announced that Korean web giant Naver acquired the makers of Whoscall for an undisclosed amount.
---
6. Verbalizeit | United States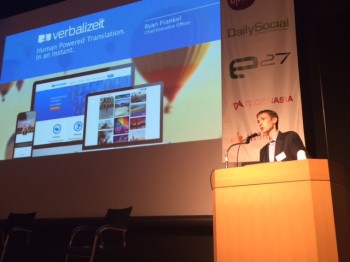 United States' Verbalizeit provides almost instantaneous translation that is powered by 15,000 live translators who are available around the clock. As compared to translation technologies and agencies, Verbalizeit stresses their competitive advantage in terms of much more affordable pricing without compromising the quality of their translation services. Users are able tap into the Verbalizeit platform to translate their websites, mobile apps, and audio content.
The founder shared that the monthly user base has grew from 2000 to 5000 in just four months after localizing their websites for various markets.
---
7. SinglePet | South Korea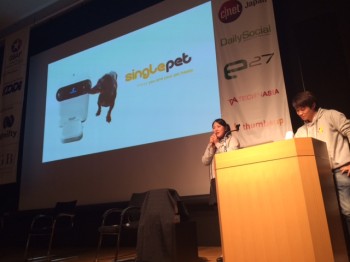 We have previously covered Singlepet earlier this year when they pitched at beLAUNCH 2013. The Korean startup is building a pet-care hardware system which can be controlled via a mobile app, and has speakers and cameras for owners to interact with their pets.There is also a feature where owners can dispense pet food at specific timings.
Since our last coverage, the startup has yet to launch. It is still in the midst of preparing for mass production for a global launch and is seeking strategic investments to fund the project.
Some future plans for SinglePet include a mobile platform for the collection of pet data to provide nutrition analysis, as well as ecommerce for pet food.
---
8. Monoca | Japan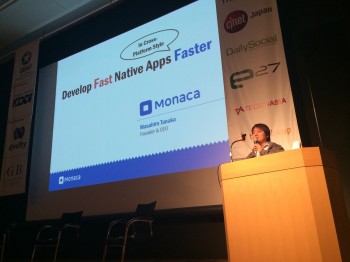 Founded in 2011 by a 10 member team, Tokyo-based startup Asial, came up with Monoca, a framework for developers to create professional cross-platform apps in HTML5 with PhoneGap FW. It provides a set of cloud-based high-speed development tool to code and debug. The startup received the Microsoft Innovation Award in 2013.
---
9. Triibe | Singapore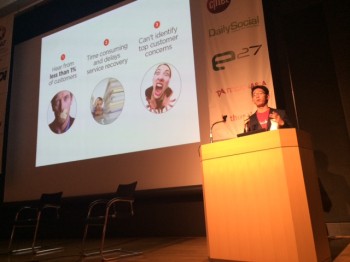 Triibe is an enterprise Saas Mobile feedback platform that initially started out as a mobile app but is embeddable within website and emails. Customers who leave a feedback and share on their social media platforms are able to receive rewards from the merchants. Should there be a negative feedback, the merchant's manager is able to receive an instant notification to perform on-the-spot service recovery.
Currently, Triibe is being adopted at over 300 locations in Singapore such as F&Bs, tourist attractions, and even beauty salons, bringing in over more than 5,000 feedback weekly.
The startup earns from its mobile feedback platform, a case management system, and an employee satisfaction survey for merchant clients.
Triibe was one of the Startup Arena contestants at Tech in Asia's Startup Asia Singapore 2013 Conference, and the winner of the GBAF 2013 Startup Pitch Contest.
(Editing by Terence Lee)