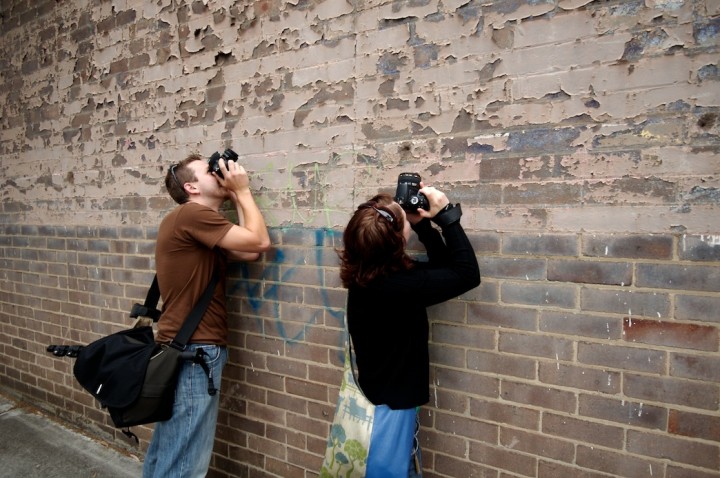 Did you know that 55 million photos are uploaded daily on to Instagram? Adding on to that are the 350 million photos that are uploaded daily on to Facebook. These statistics, and others shown in the diagram below, were released in a recent study conducted by Singapore-based startup IMGembed.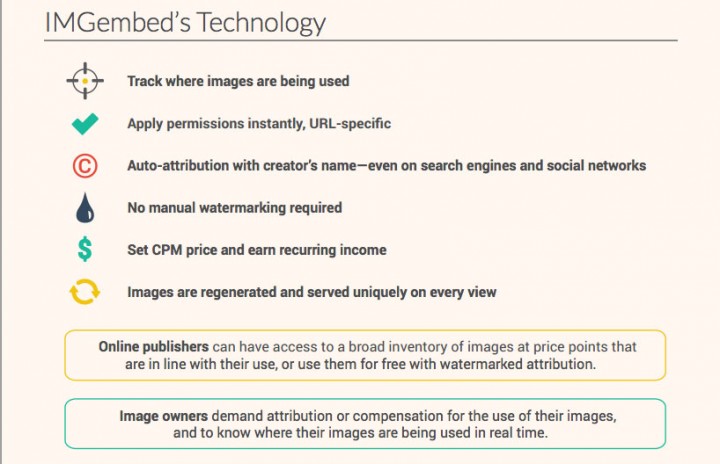 Simply put, a tremendous volume of images go online each day. Yet almost 85 percent of these images go uncredited. The report further mentions that the percentage is rising because "online publishers have grown accustomed to using images without securing authorization from the source."
This number, according to Alex Goh, founder of IMGembed, is based on a Centre of Picture Industry (CEPIC) report published late last year, which was collected from its members – largely image associations.
Craig Peters, senior vice president of business development, content and marketing at Getty Images, sums it up nicely when he notes how easy it is "to find content online and simply right-click to utilise it". He adds, "what we're finding is that the vast majority of infringement in this space happens with self publishers who typically don't know anything about copyright and licensing, and who simply don't have any budget to support their content needs."
IMGembed intends to change this status quo by providing the tool for publishers to use embeddable content, and for image owners to track the use of their photos as well as set permissions and pricing on their images. Here's how it works: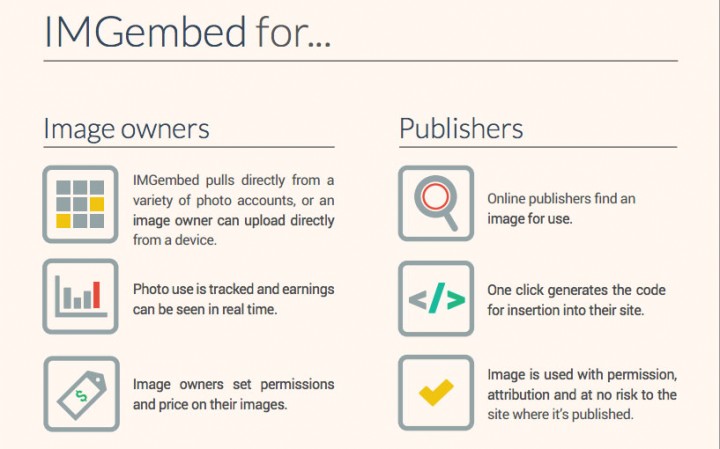 This idea isn't exactly new, with big players like Getty and Flickr both acknowledging the infringement in this space by clueless publishers, and releasing embeddable content of their own.
I can see how this startup would help image owners. Publishers, however, may not be equally incentivized to use it. The answer lies in how easy IMGembed can make it for publishers to pull and use content using their tool.
(See: Imgembed could do to photos what YouTube did with videos)
Goh explained three characteristics make IMGembed attractive to publishers. First, ease of use, as publishers do not need to upload or download images since free images come with automatic attribution. Second, publishers only pay only for what is being used, and get high-quality premium images. And lastly, a larger pool of user-generated content has been made available for use.
Clearly, they must be doing something right – to date, they have served more than 14 million embeds, with big-time publishers such as Huffington Post and FashionTV using their images.
(Image credit: Flickr user Brian Yap)