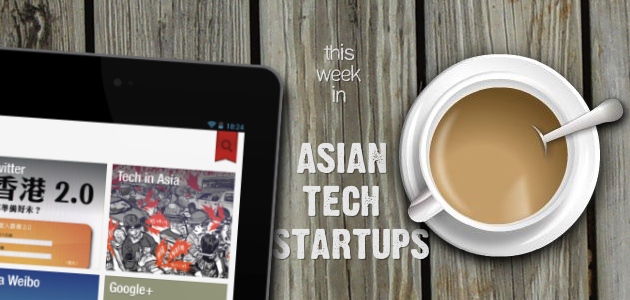 Here's our newest weekly startup list, once again with a number of startups receiving rounds of investment. For tips and stories suggestions, feel free to email us. Alternatively, you can send tips here and/or tell us about your startup here. Enjoy this week's list.
ShopSpot is a Thailand and Singapore-based mobile commerce startup that follows a consumer-to-consumer (C2C) model, similar to that of China's Taobao, but mainly for mobile. The startup recently received a round of funding from Jungle Ventures (with Singapore government money) and SingTel Innov8.
Scirocco Cloud is a Japan-made, cloud-based Android compatibility testing platform for developers. To date, Scirocco Cloud has over 250 clients using its service and plans to open data centres in Singapore and Silicon Valley.
China-based Cheers In is an e-commerce startup that delivers some of the world's most unique beers to the doorsteps of Shanghai residents, served chilled, within one to three hours. Just this week, the startup wrapped up seed funding and is planning to expand around China as well.
India's WalletKit is a platform for creating good-looking cards for Apple's Passbook or Google Wallet. The startup is one of the most recent batch of 500 Startups graduates, emerging from the incubator with some funding and renewed conviction about the path ahead.
Singapore's MOGi Mobile Wallet is a mobile app which allows users to pay for goods and services using their phone and to store things like discount vouchers and loyalty cards in one convenient, virtual space. The startup secured investment led by TNF Ventures (TNF) this week.
Nepal-based MeroCampus aims to be an online hub and marketplace for students and educational establishments. Among many plans for expansion, it's soon aiming at other developing nations.
Philippines and Canada-based Payroll Hero offers a unique service that helps companies keep track of employees using biometric facial recognition to ensure workers are at work when they should be. Happily, it got funding this week too.
Rocket Internet e-commerce portfolio company Zalora Indonesia celebrated its first anniversary earlier this week by holding another sales program for its customers. The Indonesia branch announced some expansion details as well as new mobile applications for iPhone, Android, and Blackberry coming soon.
---
Related Startup Stories
---
Like RSS? There's always our Asia startups RSS feed!