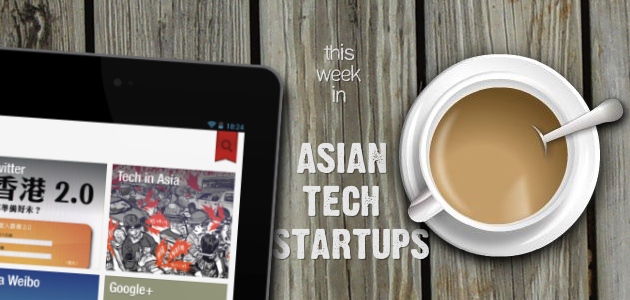 Here's the list of startups which we have written about in the past seven days. For tips and stories suggestions, feel free to email us. Alternatively, you can send tips here and/or tell us about your startup here. Enjoy this week's list!
LoveByte is a Singapore-based popular mobile messaging app for couples. It has recently launched an Android version and is looking to tackle the Korean and Japanese market in the future..
Plurk has been around since 2008 as a social network that works sort of like Twitter. It has proved popular in Asia – so much so that the team moved from Canada to set up shop in Taiwan. This week it secured series A funding to expand to more countries.
Snapdish, the photosharing app for food lovers, is now coming to the Kindle Fire along with broader language support across all platforms. The app allows users to share food photos and recipes with other foodies. It has since been downloaded over 700,000 times in 82 countries with over 1.9 million photos posted so far.
Singapore's BillPin is a startup that helps friends and roommates easily manage shared expenses, keeping friendships squabble-free. This article features an interview with the co-founder, Darius Cheung.
Skunkworks was started by Bryan Pelz, the co-founder of VNG. For the past two and a half years, Skunkworks has been working on a social networking and scheduling app called Klamr that was pitted to compete with Silicon Valley giants like Foursquare. However, it was recently announced that Skunkworks will be scaling down and working on a completely new project – so we chatted with the team to find out more.
Piktochart is a simple, fast online infographic builder for both designers and non-designers, which recently rolled out a fresh upgrade. The Malaysian startup was part of the 2011 China Accelerator program and also took part in our Startup Arena competition in Singapore last year where the team won third place.
Singapore-based startup Pirate3DP aims to develop the most affordable and user-friendly 3D printer for the mass-consumer market. The company also revealed that it has attracted S$589,000 (US$482,000) in seed investment from Red Dot Ventures, an incubator supported by the Singaporean government.
Just yesterday afternoon, Singapore's beauty box 'subcom' startup VanityTrove revealed that it has expanded in the region yet again, this time acquiring Glossybox in Taiwan, a company that was part of Rocket Internet's array of web companies.
Related Startup Stories
---
Like RSS? There's always our Asia startups RSS feed!