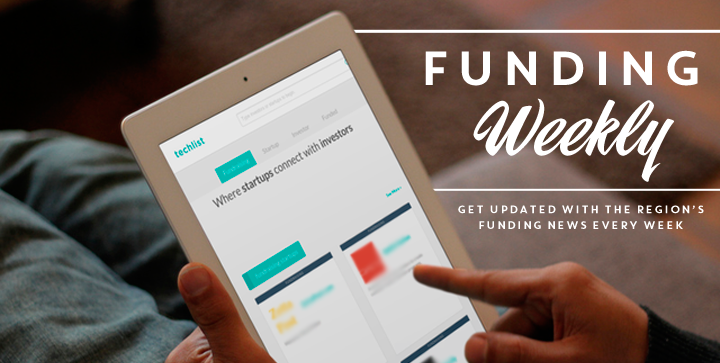 It was a busy week for us over at Tech in Asia, as we concluded Startup Asia Singapore 2014, our sixth conference. The event saw more than 1300 attendees across the world, including founders and investors who get to meet for the first time. Here's a list of startups that got funding while we were running our signature event:
Art Loft, an online platform that supports emerging artists in Asia, has received seed funding from East Ventures. The curated platform was started by three female entrepreneurs earlier this year: Tian Qiuyan, Michelle Chan, and Alexandra Eu. (Techlist profile)
2. ZMP | Japan
Intel Capital, the investment branch of Intel, confirmed that it invested in ZMP, a Tokyo-based firm specializing in automated driving technology.
Anchanto, a Singapore-based startup that offers online companies a platform to outsource their logistics for a fee, has raised an undisclosed Series A round to expand throughout Asia. The investment size was led by Innosight Ventures, with Cub Capital, Scott Anthony, and Akshay Mehra contributing the rest.
BuzzCommerce is an ecommerce site that brings international health and beauty products to consumers in Thailand. It announced an undisclosed amount of seed funding from East Ventures.
China's top food listings site, Dianping, has invested US$80 million into Ele.me. Dianping will integrate Ele.me into itself after the deal, though Ele.me will continue to run as normal. It currently has listings for 50,000 restaurants in 30 Chinese cities, with a strong focus on food outlets around universities and colleges. The startup is getting 100,000 orders per day at the moment.
Japan-made social flea market app 10sec announced it has received its second investment, prior to its launch on US iOS App Store later this month. This US$1.6 million round is led by Japanese web giant CyberAgent.
Gurgaon-based social commerce website Limeroad has raised US$15 million led by Tiger Global, with participation from existing investors such as Matrix Partners and Lightspeed Venture Partners. This is the company's second round of funding to date.
Online test preparation portal Embibe has secured US$4 million in funding from Kalaari Capital and Lightbox Ventures.