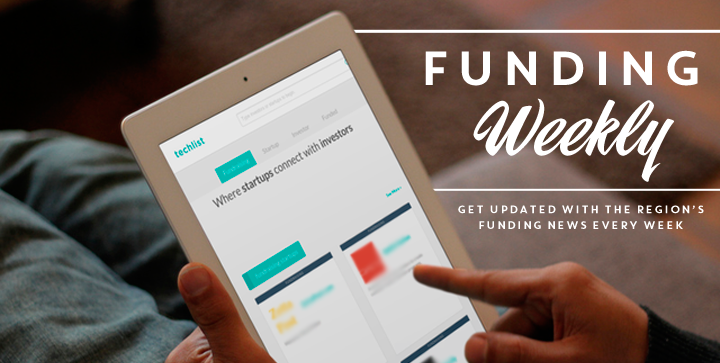 You guys might have noticed last week a lot more about Indian startups on Tech in Asia, and that's because we have a new addition to our family – Malavika Velayanikal.
Here are eight lucky startups that got funding recently – including one of the largest rounds of funding in Southeast Asia to date for aCommerce.
India's flash sales startup FashionAndYou has raised $10 million in funding from new and existing investors. This includes Sequoia Capital, Smile Group, Norwest Venture Partners, Intel Capital, and Nokia Growth Partners.
This comes a lengthy two and half years after FashionAndYou raised $40 million in series B funding, on top of the $8 million it attracted in 2010. This fresh funding goes into strengthening the estore's technology, attracting more customers, and increasing sales.
Beijing-based Splitforce has raised its first seed funding round from SOS Ventures and a group of angel investors. Besides a fresh investment of US$150,000, founder Zac Aghion also announced a suite of new features.
Penang-based rich media mobile ad creator startup MobileAds (previously known as RichMobileAds) has received an undisclosed strategic investment from Seattle-headquartered HasOffers. MobileAds CEO and founder Alvin Koay couldn't share the exact figure but did say it is a bridge round to its series A.
Social Recruiting, a Tokyo-based startup that claims to be Japan's number one social recruiting service, received more than US$2 million in series A funding from domestic VC Global Brain. Exact details about the investment were undisclosed, but Social Recruiting CEO Hirofumi Kasuga confirmed with Tech in Asia that the figure was more than US$2 million but less than US$5 million.
Thailand-based ecommerce service provider aCommerce has closed its series A venture capital round of US$10.7 million. Organized by its founding investor, Ardent Capital, the round was led by Bangkok-based Inspire Ventures with participation from NTT Docomo, Sumitomo Corporation Equity Asia Limited, Sinar Mas Indonesia, Asia Pacific Digital, CyberAgent Ventures, JL Capital, strategic angel investors, and key executive staff.
Helpdesk software company Freshdesk – an Indian startup that quickly scaled up to rub shoulders with the global leaders in its domain – has raised US$31 million in a series D round of funding led by Tiger Global, which brings its total investment to US$44 million.
Of particular interest is the participation of Google Capital – one of the two VC arms of the search giant. This makes Freshdesk the first Indian company to get backing from Google Capital, which has only five other companies in its portfolio. Accel Partners also participated in this round.
ChinaNetCloud, an internet operations managed services provider, revealed that ChinaCache (Nasdaq:CCIH) has invested in the company as part of their ongoing partnership in internet operations and cloud services.
Touchtalent, India's social networking site and platform for artists to sell their work, has raised US$700,000 from SAIF and 15 other angel investors.