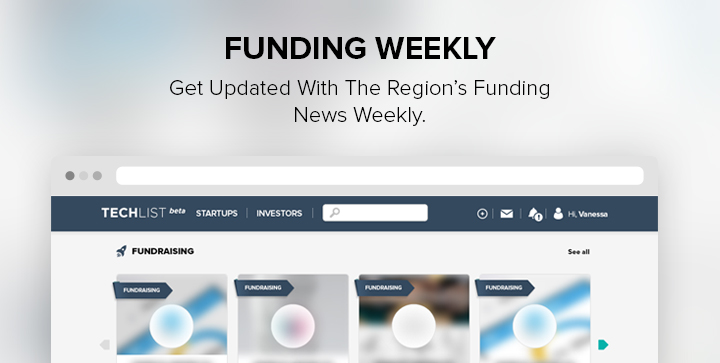 Here's our newest funding round-up. Are you an investor? You might want to check out 8 Securities. It has already raised 75 percent of its intended round and is looking for Japanese investors to come on board.
Hong Kong-based financial trading app 8 Securities has raised US$9 million so far but is looking to bring a Japanese investor onboard before closing the round at no more than US$12 million. Investors Velocity Capital and Leitmotiv Private Equity have participated in this round and were joined by American and Chinese financial technology firms.
Are you an investor? Check out 8 Securities' Techlist profile here.
Jetbay Jetbay is a soon-to-launch travel site that lists travel destinations and events in English at local prices for visitors to China. The new travel startup has received funding from QuestVC as well as the financial input from 500 Startups that comes with being inducted into its program.
Chinese travel startup 6renyou, which offers a hybrid between group and free-and-easy tour packages, has recently completed a series B round of funding led by China Growth Capital.
Qiniu, a platform-as-a-service for developers to record data, has raised several million in funding led by CBC Capital, with participation from Matrix Partners China and Qiming Ventures.
Cloud telephony company Knowlarity has secured US$16 million in series B funding from Sequoia Capital and Mayfield. The Indian startup will use the fresh funds to expand operations into Southeast Asia and fuel research and development.
SocialCops is building a tool that will allow policy-makers, researchers, and journalists to collect, analyze, and visualize data about some of the most daunting social and governance issues in India. It has just raised US$320,000 in seed funding from 500 Startups, as well as individual investors Rajan Anandan, managing director of Google India, and Manoj Menon, managing director of Frost & Sullivan APAC.
Japan-based photo sharing app Snapeee has raised US$4 million in funding. Primary investors were a mixed batch – venture capital firm Global Brain, publishing giant Kodansha, and clean energy firm Energy and Environment Investment.
Japanese startup Exchange Corp. has raised $3.3 million in funding led by Arbor Ventures. The startup has also launched a new upfront payment service, Paidy, for online retailers.