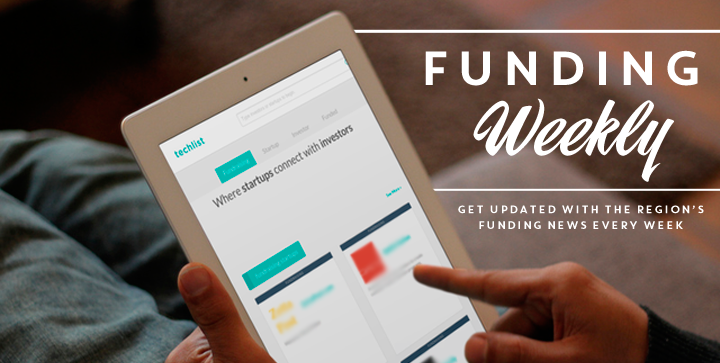 Last week's winners include South Korea's Coinplug, Thailand's Eko, Malaysia's GrabTaxi, and India's Catapooolt. We hope everyone had a well-rested weekend and that you're now ready for the new week!
Seoul-based Malang Studio, maker of the cutesy AlarmMon app, revealed it has secured KRW 2 billion (US$1.9 million) in funding to grow its app development business. The investment comes from Yello Mobile, a larger Korean app startup. It's not revealed how much of a stake in Malang Studio this entails, or if it represents an acquisition. Malang Studio claims over seven million downloads for the alarm app on iOS and Android, and it has launched with some localized cartoon characters in other countries such as China and Japan. (Techlist profile)
Coinplug, one of Seoul's foremost bitcoin startups, announced it has raised a second round of US$400,000 funding from venture capitalist Tim Draper and his firm at Draper Fisher Jurvetson (DFJ). Chol Hwan Kim from Key Initiatives Technical Entrepreneur also had a hand in the investment.
This replicates a funding round that the company received last November for the same amount from Silicon Valley investor SilverBlue. What is also impressive is that both rounds came from Silicon Valley-based Investors, a once rare occurrence for Korean startups. (Techlist profile)
3. Eko | Thailand & United States
Thai-American startup Eko revealed that it has secured US$1 million in seed funding from 500 Startups and unnamed angel investors. The startup, which was launched last September, is one of a new wave of stripped-down, souped-up business messaging apps. Eko's apps for iOS and Android are reminiscent of the simplicity of WhatsApp or iMessage, but also add in a few extra tools for enterprise users, such as tasks and networks. There's also a web app for desktop-based users. (Techlist profile)
GrabTaxi connects passengers with empty taxi cabs The Malaysia-based startup – which has expanded to other Asian nations – secured an eight-figure funding round led by Singapore-based Vertex Ventures. While the exact sum of the round hasn't been disclosed, after checking GrabTaxi's ACRA filings per the suggestion of Der Shing Lim who is founder and CEO of JobsCentral Group, we've concluded that Vertex Ventures has likely invested between US $1 and $4 million in GrabTaxi, including prior investment rounds made last Autumn. (Techlist profile)
SilverEdge Technologies, the company behind mobile re-targeting platform SilverPush, raised US$1.5 million led by IDG Ventures and Unilazer Ventures. Existing investors such as GSF Accelerator and 500 Startups also participated in the round. GSF Accelerator and 500 Startups invested US$100,000 in the startup last year.
Hotel distribution connectivity and caching technology service provider DerbySoft raised US$9 million in series D funding from the DCM Ventures China Fund. DerbySoft connects hotels' central reservations systems (CRS) to online booking and search services. The company also works with Chinese online travel agencies, such as Ctrip and Elong, Chinese travel search services such as Qunar and Kuxun, and other Chinese online services, like Taobao and Weibo.
Catapooolt platform has received a seed investment from VentureNursery. This funding round is also backed by Calcutta Angels, ah! Angels, and some leading industry professionals.
8. Ineda Systems | India & United States
Hyderabad- and Santa Clara-based Ineda Systems, a system-on-a-chip (SoC) developer, has raised US$17 million in series B funding led by Walden-Riverwood Ventures. The investment also includes the Samsung Catalyst Fund, Qualcomm Ventures, IndusAge, and other existing investors. The new money will be used to develop ultra low power semiconductors and software that can be used for development in wearable devices.
(See also: 14 startup funding rounds in Asia last week – April 7)