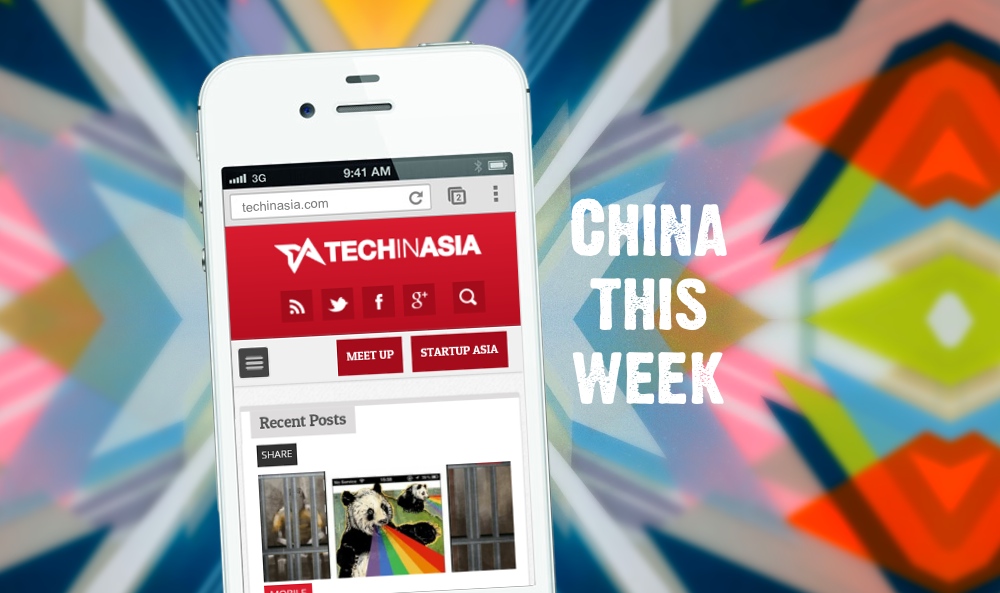 Miss out on your regular dose of China tech goodness? Below are our top stories from the Middle Kingdom.
The global ecommerce giant makes a bet on fresh food in China.
Lenovo smartphones are hot in China. Will the company start making inroads in the west, chipping away at Samsung's market share?
2.74 million users tuned into Youku's live broadcast of the Smartisan phone launch.
Weather report on first earnings release since going public: cloudy.
Add this one to your list of Chinese apps to watch.
Music lovers rejoice!
About a week ago we wrote about an app that was a not-so-secret clone of Secret. Since then, it's undergone some design changes to make its source of inspiration a little less obvious.
And this August: Alibaba.
---
That's all for this week, folks! For our full spread of China coverage, you might like to subscribe to our China RSS feed.