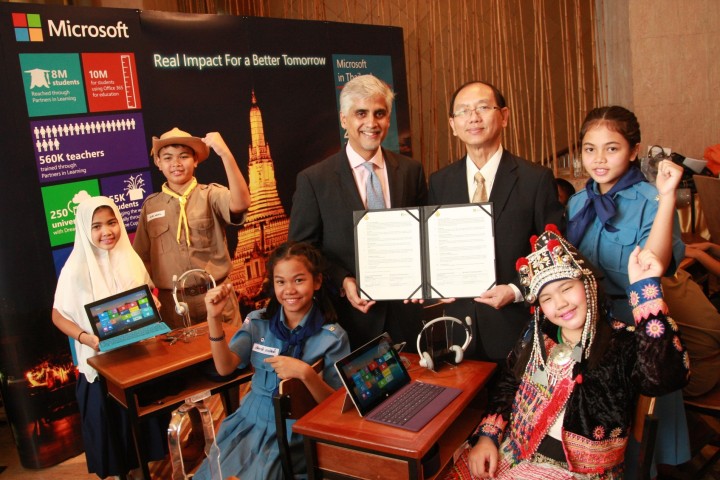 Despite being under martial law, life and business goes on in Thailand still. Today, Thailand's Office of the Basic Education Commission (OBEC) and Microsoft announced an agreement whereby the two will provide eight million students and 400,000 teachers across Thailand with access to Microsoft Office 365 for Education.
According to the fleshly signed MOU (memorandum of understanding), the agreement means that selected participants will get access to the online Office 365 service for free through Microsoft's largest-ever cloud education partnership.
It's part of Partners in Learning, which was started by Microsoft back in 2003. So far, the program has worked with more than 12 million educators and 200 million students in 119 countries.
See: Thailand's One Tablet Per Child faces another dead end as a Chinese manufacturer cancels deal
According to OBEC's Anek Ratpiyapaporn, this supports the government's Smart Thailand 2020 plan:
This initiative will play a key role in our preparations for ASEAN Economic Community integration and drive the development of 21st century skills that are vital to the Smart Thailand 2020 strategy, whose key objective is to foster sustainable national growth and raise the standard of living through technology.
The deal between Microsoft and OBEC will cover a five-year period from the start of next month to May 31, 2019.
Besides this initiative, the Thai government works with other private sector firms to provide students with a tablet, under the One Tablet Per Child scheme – but that's not going too well.