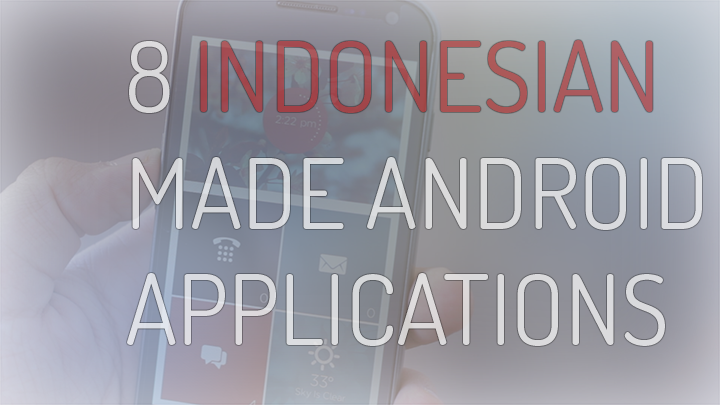 Indonesia has always been a country well-known for its large population of mobile users, the majority of which are on Android users. However, the country is less well known for the applications produced here.
In fact, some of the applications developed here have the potential to rival even their most popular counterparts across the globe, while others are specifically tailored to locals. Some applications make routine tasks so hassle free that we can't really imagine a time without them.
Here are a few of many home-grown applications.
Single Purpose Apps
There are apps that people use on a daily basis, and then there are apps that sit in your app drawer for ages, but you won't quite delete them because you know there will be a time when they come in handy. These apps include:
BlitzDroid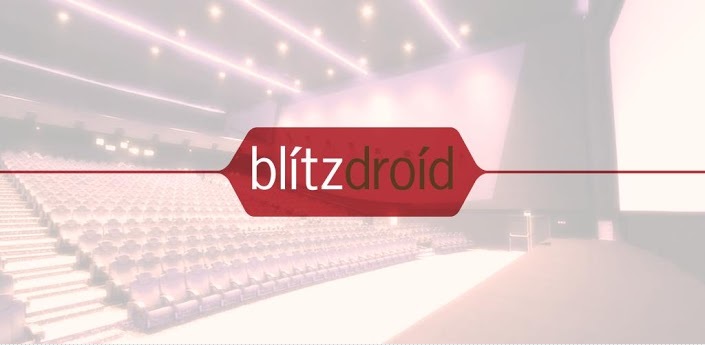 Booking movie tickets never used to be easy. It would always involve some sort of registration process that included tying your credit card to your phone number, which I personally found less than convenient, that is, until Blitmegaplex came along with its own online booking system. The ease of use coupled with the BlitzCard payment option allows users to recharge account balances without binding a credit card, putting it miles ahead of its competitors. A few years back, they adapted the system to their Android app. The first iteration was clunky and used design elements derived from Android 1.6 Donut, but at the stage of its latest update, the application incorporates a beautiful flat design more akin to the Android Holo Interface. Now it's just as easy to use as their website for those times when you need to book a ticket on the fly.
BlitzDroid is available on Google Play.
Klik-eat.com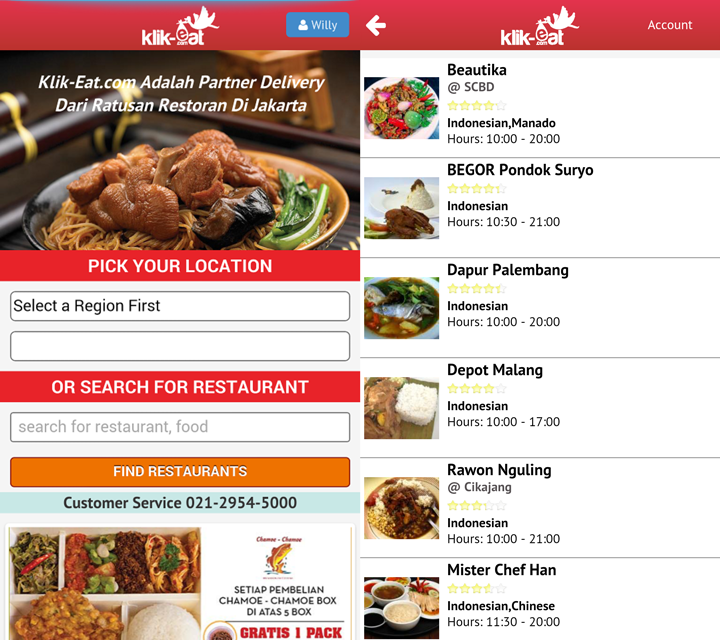 You're sitting at home on a nice rainy evening and you're really hungry. You can't seem to get through to any of the delivery services that you're used to and you're getting impatient. What do you do? Enter Klik-eat.com's Android app, which allows you to place orders from a wide variety of supported restaurants without ever having to interact with another human being. The app does have it's inconsistencies, but for the most part it does what it needs to. Unlike popular online food booking services like Foodpanda, Klik-eat.com handles all its deliveries as a third party and takes care of order fullfilment itself. This is an advantage in some cases where they are able to deliver from restaurants that otherwise don't offer delivery.
However, this also acts as a disadvantage in some cases. Klik-eat only offers deliveries in certain major parts of Jakarta, so if you don't live in a supported area then you're out of luck. It is also important to keep in mind that the site charges its own delivery fees.
Klik-eat.com is available on Google Play.
Social Juggernauts
Harpoen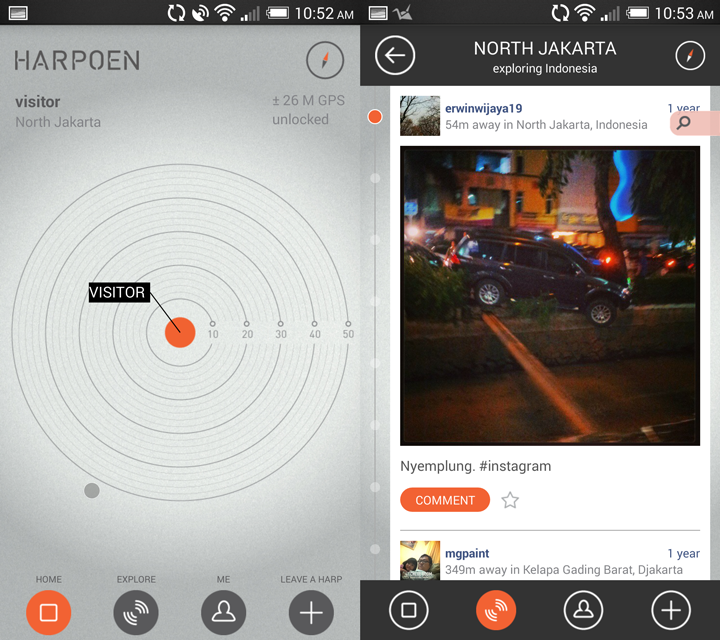 Harpoen is an application that takes a rather interesting approach to social networking. The app allows you to upload content such as images, text posts, and other typical content, but it organizes all your social activity based on location. The idea behind the app stems from Wall Graffiti, essentially allowing you to tie in a bunch of updates to a specific location that people can only view when in said location.
The folks behind Harpoen also recently launched a new service called Mapiary based on a similar idea.
Harpoen is available on Google Play.
Catfiz Messenger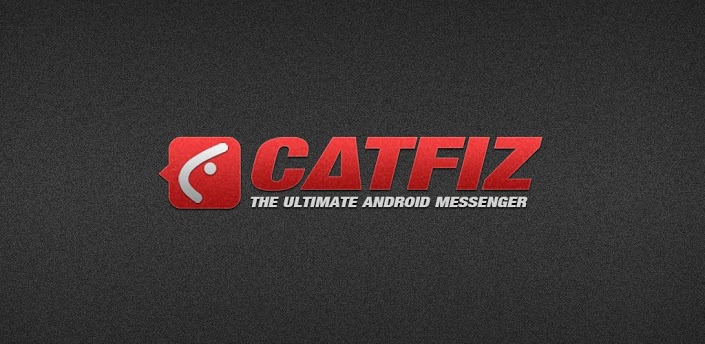 At first glance, Catfiz seems like you're average messenger. Each user who signs up gets a unique ID number that can be distributed and used to add friends, similar to the PIN functionality on BBM. You can send messages, voice notes, video messages, stickers and change themes. The design and aesthetics of the application are quite nice, and other than that it does seem like just about every other chat app out there. But it isn't. Catfiz has two rather unique features: where applications like WhatsApp limit the number of participants in a group chat to 50, Catfiz's groups function, nicknamed Pools, allows 1,000 participants to take part in the same conversation at once. Another original feature is its built-in cloud service, allowing you to upload up to 50MB of files to share with your friends. With this, you no longer have to keep re-uploading files if you want to send them to different people, since they are already stored in the cloud.
Catfiz Messenger is available on Google Play.
PicMix

Probably one of Indonesia's most famous homegrown applications, PicMix is a popular photo editing app. When Instagram was just gaining in popularity, PicMix was one of the first applications that people across the globe started using to add frames and other fun stuff to images, trying to take their Instagram snaps to the next level. With over 13 million users worldwide and partnerships with companies like KakaoTalk and Path it's clear that PicMix is a renowned brand not only here in Indonesia but all over the world.
PicMix is available on Google Play.
Babybind

If there's one specific category of social apps that's oversaturated, it's photo apps. Babybind however, stems from an idea that will leave you thinking "why didn't I think of that?" An Instagram feed for your newborn children, Babybind acts as a journal where parents can record their children's milestones and developments ranging from first steps to the date they got their polio shot. The application allows you to share these milestones and images to Facebook and Twitter, so everyone can see your baby grow up.
Babybind just launched on the Google Play store.
(See Also:8 Indonesian startups graduating from Jakarta Founder Institute)
One guide to rule them all
Urbanesia
Urbanesia is a discovery platform giving locals in Indonesia a guide to what's going on in the city. Where most applications only focus on reviews of restaurants and food-centric places, Urbanesia aims to diversify by giving insights, reviews, details, and other information on various activities including but not limited to: concerts, events, hotels and spas. The app is great for content discovery not only for travelers but also for locals, giving even a local like me recommendations to places I had never even heard of in my 18 years of living here. Urbanesia's Android app has an additional feature not found on the website known as "Ur Episodes", which allows you to group together certain activities and plan out your day, sort of like an itinerary.
Urbanesia has two applications on Google Play, one for Jakarta and one for Bali, although the Bali-centric application does differ greatly from the Jakarta variant.
Promising Apps
Shoop!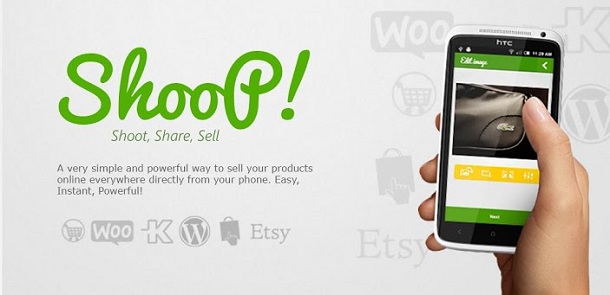 Indonesia has a number of popular online marketplaces, from Tokobagus to Kaskus. It can be quite time consuming to place an advert on each of these different sites one by one, and that's where Shoop comes in. The idea behind Shoop is simple, take the concept of batch processing and apply it to selling items online. By partnering with over 15 sites such as Shopify and Bukalapak, and even integrating with WordPress and Facebook, Shoop gives you a unified platform to sell your products on a multitude of marketplaces.
Shoop is available on Google Play.
(Editing By Paul Bischoff; Enricko Lukman and Tinnike Lie contributed to this report.)