Happy April Fools' Day, everyone! We're celebrating with a list of today's best stunts by tech companies all around Asia. Some of them look like they took quite a bit of work, and, in the case of our first contender, punked us pretty good. Unfortunately, we don't have time to list everything we found, but here are our favorites.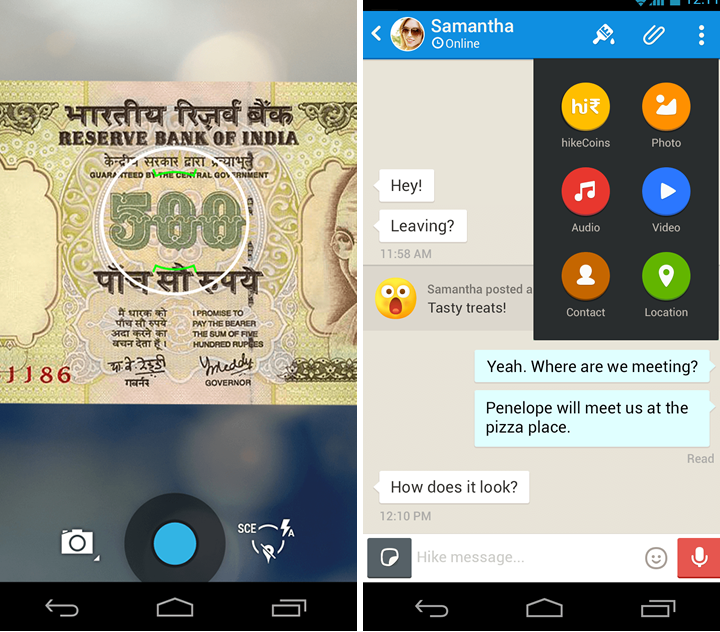 Introducing direct cash transfers through Indian chat app Hike. "Move over bitcoins, hike coins are here!" Just snap a photo of a monetary note, then attach and send it to your friend. Hike partnered with India's Central Federal Reserve Bank to enable free cash transfers to all Indian cities and villages. Once money has been uploaded, the central bank will render the physical note invalid. This solves the problem of India's low credit and debit card penetration. If you try to spend the money after its uploaded, Hike says, "We have a SWAT squad on standby as well as an army of constables at our disposal."
The world's most popular third-party mobile browser now comes with a twist: UCWeb's Calorie Browser. The mobile browser incorporates exercise into surfing the web to help you live a healthy lifestyle. Features include:
Ballet Refresh – To refresh the page, spin 360 degrees like a ballet dancer.
Swimming Zoom – To zoom in on a page, stretch your arms out to your sides as if you are swimming the breaststroke.
Rolling Incognito Mode – Roll on the floor to activate Incognito Mode.
Running Download – Run to start downloading. The faster you run, the faster the download speed.
Javelin Bookmark – To bookmark a page, hurl an imaginary javelin through the air.
Dancing Speed Dial – Shake your body to go back to the Speed Dial page. We hope you like dancing, because you'll be dancing a lot.
Jumping New Tab – Jump as high as you can to open a new tab. To avoid bashing your head in, make sure you have enough room for the jump.
Fencing Page Scroll – To scroll down the page, take forward steps while jabbing your arm. To scroll back up, do the same motion backwards.
Tired of taking your wallet and phone with you every time you need to make a run to the convenience store? Alipay Kung Fu let's you set an image of any body part to become your personal bar code. Use your face, a birthmark, a tattoo, or even your pet. When you make a purchase, the object of your choice is scanned and the amount will be deducted from your Alipay account.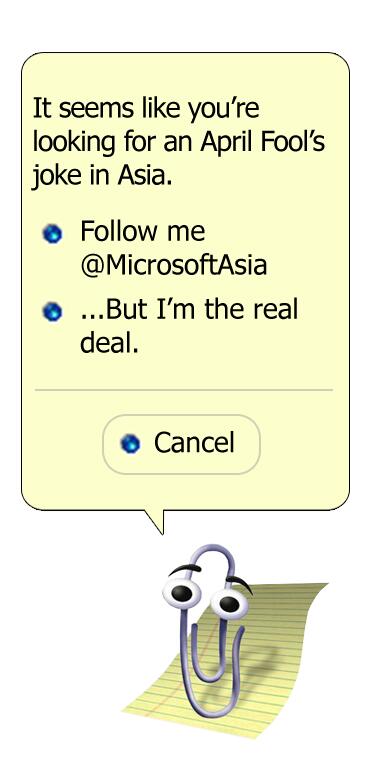 Microsoft Asia's Twitter account today revived the Windows mascot that we all love to hate, Clippy the Office Assistant. "I'm Clippy the Office Assistant & I'm the real deal. My job today is to help @MicrosoftAsia with its tweets." With 24 percent of Asia still using Windows XP on their PCs, Clippy reminds us what was hot back in 2001 when the operating system first launched.
Gamification company Gametize will launch the inaugural World Cup for Selfies, also known as Selfiely, with the top prize worth US$1 million. One individual from each selected nation will complete challenges over the next three months to score selfie points. After three rounds of playoffs, a champion will be chosen. "Some of the most difficult selfies include 'a selfie without yourself in it', or 'a selfie of yourself while flying a plane'. Internships at Gametize will be offered to runner-ups".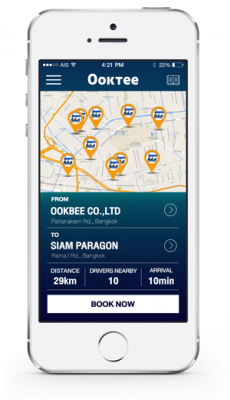 Thailand's restaurant review app Wongnai (literally translates to 'insider') now introduces Wongnok (outsider). No longer limit yourself to reviewing restaurants. You can now review anything: nail salons, car mechanics, tailors, soap, toothpaste, cats, dogs, and toothpicks.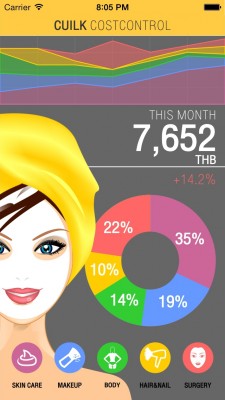 Thai ebookstore startup Ookbee has launched a new product to compete with Uber dubbed Ooktee. Only this isn't a limo service. Instead Ooktee is an app for booking tuk-tuks.
Yet another entry from Thailand, Cuilk is a cost control application for women's beauty care. While Builk allows contruction companies to monitor materials, labor, equipment, and overhead costs, Cuilk focuses on skin care, makeup, hair, nails, and plastic surgery expenditures.
We decided to tack this one on after posting the original article. Whereas SocialEnable checks what topics are hot on Thailand's social media, SocialSpy tracks your friends in a creepy NSA-type fashion. The app can see all of their digital footprints: what friends are up to, where they are, and who they are with.