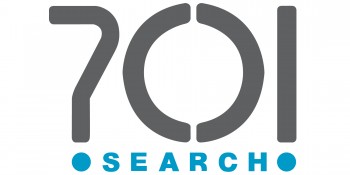 Asia's startup scene is growing fast, especially in its e-commerce sector. One of the major players spearheading that industry is product listing site 701Search 1, which is based in Singapore. Among 701Search's impressive portfolio companies are Malaysia's Mudah.my, Vietnam's ChoTot.vn, Philippines' AyosDito.ph, and Indonesia's Berniaga.com. But they are now facing fierce competition especially in the latter two markets against Naspers-backed Sulit in the Philippines and TokoBagus in Indonesia. Yes, this is the same Naspers which also owns 34 percent of China's Tencent. We spoke with 701Search CEO Julian Tan about the company's plans for Southeast Asia.
701Search is a joint venture project derived from two media giants Singapore Press Holdings (SPH) (SGX:T39) and Norway's Schibsted (OSE:SCH) at the end of 2006. The latter company in particular, has a wealth of experience when it comes to building online classifieds websites on their own like Norway-based Finn.no which is locally ranked fifth according to Alexa and France's Leboncoin.fr which is ranked sixth locally. SPH also runs its own classified sites in Singapore like ST701, STJobs, STProperty, and SGCarMart, which it recently acquired for $48 million.
The joint venture project has seen great growth so far. According to ComScore, Mudah has become Malaysia's top local website while AyosDito moved up to be the second largest in the Philippines. Berniaga has moved into the top 10 local sites in Indonesia and ChoTot, which was launched just last year, has made it into the top 50 local websites in Vietnam.
Fighting against Naspers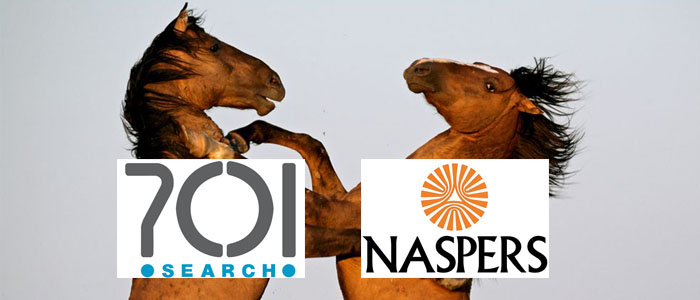 AyosDito and Berniaga are facing fierce competition with MIH's (investment arm of Naspers) Sulit and TokoBagus in both the Philippines and Indonesia. In fact, both MIH's sites are one step ahead compared to 710Search's companies there. To tip the balance further, MIH recently closed down marketplace site Multiply and decided to channel its funds to its two classifieds sites instead.
Julian said:
We currently have close to 200 people employed around the region with the majority based in Malaysia and Indonesia. We work well together as a team and cross-country support has been key in our success. We prefer to focus on building our users and our products in the most efficient manner. Our parent company Schibsted is also a global player and has vast experience in building successful online classifieds platforms globally.
Southeast Asian focus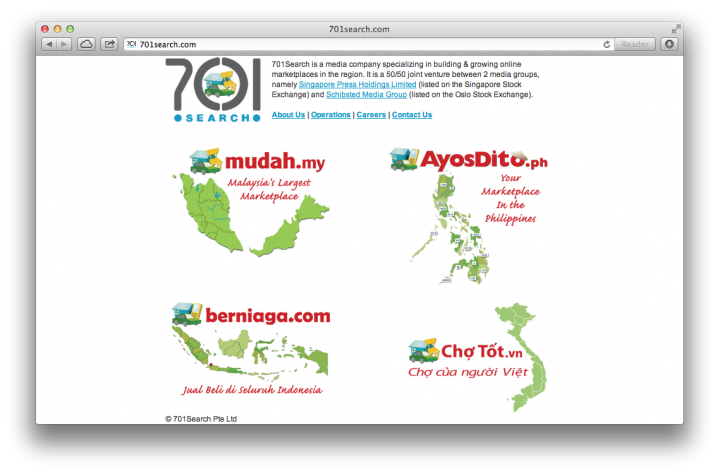 Besides the four classifieds sites above, 701Search also has a classifieds site in Australia called Dinkos.com.au. But in contrast with 701Search's other portfolio companies, Dinkos seems to be a step son among them all.
Since being launched two years ago, the site doesn't have the same level of success as Mudah and AyosDito as Dinkos is ranked above the 20,000 spot locally based to Alexa. Julian says that they constantly do experiments in new markets and the Australian venture is just one of them. Thus, they haven't been putting much resources to Dinkos compared to their other ventures.
He emphasizes that 701Search's main focus is still about growing its existing marketplaces in Southeast Asia for now. He adds that "the culture of buying and selling online is relatively new in these countries with high potential."
---
Trivia time! The number "701" refers to: buy and sell almost anything seven (7) days a week, only (0) at the one (1) website that matters!