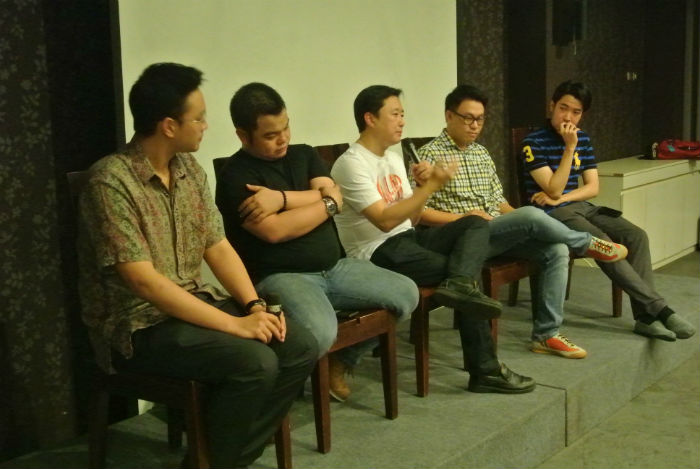 Last Wednesday, we came to Surabaya to see how the tech scene has grown. Surabaya is our sixth stop for the seven-city road trip. Many developers and IT students came for the workshop session, presented by SAP and Cyrus. The venue was full with around 100 enthusiastic attendees. They were curious to hear about what our awesome panelists – William E. Wijaya (IMJ Fenox), Willson Cuaca (East Ventures), Andi S. Boediman (Ideosource), and Christopher Reginald (Systec) – would say about the investor and founder's relationship and also to hear the feedback they gave to the startups.
Here are seven interesting startups that pitched their ideas at the meetup session:
Solusi Hardware is an e-commerce platform that sells notebook parts, accessories, and gaming gear. Not only that, it plans to expand by selling good parts from broken handsets to reduce electronic waste. They also offer instruction on how to assemble the parts by yourself.
Bee Accounting provides accounting software package including a cash register app and a printer, which sells for IDR 2,000,000 ($200) per package. It helps you with your accountability reports, supports real-time transactions online, and runs on Windows, Linux, and Mac. Bee Accounting has 65,000 users to date.
Studentpreneur is arguably the biggest business magazine dedicated to young entrepreneurs in Indonesia with more than 10,000 readers. It is available in a printed edition and can be found at Gramedia bookstore. You can also buy Studentpreneur's digital edition on Wayang Force or Scoop.
From June to August, Studentpreneur earned IDR 120,000,000 ($12,000) in revenue, mostly from offline events.
Berangkat! Street Food is a mobile game from Studio Selamat Pagi. It's about Rangga's journey through Surabaya to taste the exotic traditional food, and emphasizes Surabaya's local food and characters. The game is coming soon on the Apple App Store and Google Play.
5. Trafizap
Trafizap is an online road traffic monitoring services which can be accessed through both a mobile app and a website. It creates real-time traffic maps and infographics from online social media such as Facebook, Twitter, BBMs, and direct inputs.
1001malam is an online travel services focused on hotel booking for the Indonesian market. It has 1,400 hotel partners, and some of them can accept booking without any payment within a certain time limit.
We first met kampus.co.id during Startup Weekend Jakarta. Kampus.co.id is an online Indonesian campus review sitewhere users can compare two different university campuses, get top campus recommendations based of the area of study or location, and try an online mock SAT test.
Kampus.co.id has received database of accredited campuses across Indonesia from Directorate General of Higher Education (Dikti) and is planning to collaborate with campuses around Indonesia for the online SAT test.
---
We would like to show our appreciation to these seven startups and thank all the attendees. Surabaya is arguably a must-visit city with many startups to watch. You can find out more about the stories behind our seven-city trip here.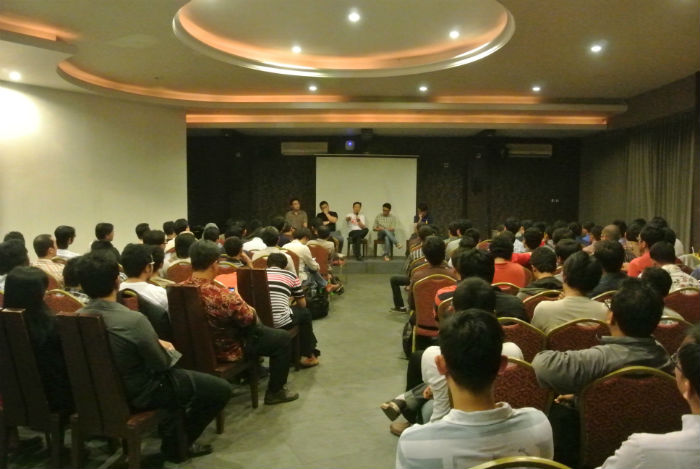 Disclosure: East Ventures and IMJ Fenox are investors in TechinAsia. See our ethics page for more information.
(Editing by Paul Bischoff and Steven Millward)