Back in August 2009, the National Research Foundation (NRF) of Singapore announced a call for incubators to apply for a new Technology Incubation Scheme (TIS). The scheme, with its 85-15 (gov-incubator) funding split and attractive buyout options, favours the incubator who has the resources to fullfill its criteria and execute operations. When the call was announced, there were no specific number of incubators that NRF said they will appoint. It would all have to depend on the quality of incubators who applied. Now, 7 incubators have been selected. Here they are.
Clearbridge Accelerator

Clearbridge Accelerator is the new Singapore incubation arm of Clearbridge Partners, a Hong Kong based venture capital firm. All our team members are Singaporean technopreneurs and young scientists who share the desire to build inspiring and impactful companies in Singapore.
Our objective is to translate core technologies from the laboratory into commercial products that will result in sustainable and lasting enterprises. We focus on key emerging and disruptive technologies that will make a dramatic impact in tomorrow's world, and our incubator will provide the necessary funding,
mentorship, operational and execution discipline to deliver determined and accelerated results.
Our initiatives and investment focus areas are in biomedical devices, nanotechnology, advanced material sciences/ceramics and computational algorithms.
I2G Tech Accelerator
I2G Tech Accelerator focuses on the "business to business" areas of Clean Energy, Wireless, IT, Industrial and Medical Technologies. Our core beliefs are that all start-ups need three attributes to be successful: first they must be global from day one; second they need capabilities, capital and connections to succeed and third, they must have a lifecycle of funding.
We operate alongside our incubatee companies by providing 50 years of combined hands-on experience in creating, growing and monetizing technology companies. We bring our global connections with senior industry leaders in companies to get business deals done. With our own funding and through our partnerships with Silicon Valley venture capital firms, we provide necessary funding requirements to enable growth to successful exit.
Neoteny Labs

Neoteny Labs is an early-stage technology incubator founded by entrepreneur and venture capitalist Joichi Ito that focuses on incubating and investing in early-stage startups across Asia, primarily in market segments such as Consumer Internet, Mobile Applications and Consumer Hardware and Electronics Design. It is currently in the process of raising Neoteny Seed Fund 1, an early-stage pan-Asian venture fund, and expects the Fund to commence operations in Q1 2010.
The recent successes of ubiquitous platforms such as Facebook, Twitter, Apple iPhone and Google Android, coupled with the advent of the Internet, open standards and advanced software development methodologies such as Agile, have significantly lowered the cost of product development while accelerating the pace of innovation. Entrepreneurs innovating upon the Internet are now able to bootstrap with less and get further along than before.
Neoteny Labs intends to harness these trends in the course of incubating and investing in early-stage startups across Asia, and has selected Singapore to set up its first incubator.
Plug and Play

Plug and Play Singapore was established in 2006 with a goal of accelerating entrepreneurial companies, increasing their access to the dynamic resources of Silicon Valley and increasing the chances of commercial success. Through active investments into these high tech startups, Plug and Play seeks to support and participate in their success.
Together with our investment arm, Amidzad Partners, Plug and Play has invested in over 75 high tech startups including Paypal (acquired by Ebay in 2002), Danger and Powerset (acquired by Microsoft in 2008), Sendori (acquired by Ask.com in 2009) and many others. In 2008, we invested over US$6 Million in 16 startups together with VC firms such as Draper Fisher Jurvetson, Sequoia Capital, Norwest Venture Partners, ATA Ventures and the like. Many startups that we have invested in have gone on to receive follow-on funding from VCs, such as Melodis (raised over US$12M), Zoosk (raised over US$10M), Lending Club (raised over US$34M) and others.
Plug and Play Tech Center will setup its Singaporean operations with close affiliation to its current US operations, transferring management know-how and building a bridge between Plug and Play in Singapore and our existing entrepreneurial eco-system in Silicon Valley.
Social Slingshot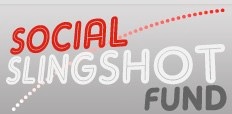 Social Slingshot was founded by Brad Greenspan (founder of MySpace.com). Together with a management team comprising experienced entrepreneurs and operators, Social Slingshot will invest in, mentor and grow start-ups in the Social Media web, next generation mobile, and clean technology space.
The experience of the incubator team will allow Social Slingshot to provide strong guidance to entrepreneurs that have their start-ups housed in the incubator. Incubatees can also tap on the infrastructure of the incubator, thereby significantly reducing their operating costs and increasing their chances of success. Social Slingshot will also give its incubatees access to strong web marketing channels, allowing them to build up awareness of their companies and brands globally at little cost.
Small World Group

With its unique approach and brand, Small World Group (SWG) will bring to Singapore, an incubator focused primarily on clean technology and optical systems. Start-ups in mid-infrared laser systems, solar thin film equipment, bio-machines for agriculture, and CO2-to-fuel processing are a few of the opportunities we expect to incubate.
These areas require hardware development, so SWG startup companies will partner with Singapore Institutions such as the National University of Singapore and the Singapore Institute of Manufacturing Technology to leverage their deep strengths and existing equipment to rapidly reach early milestones and efficiently use the funding they receive.
SWG's method starts companies by matching existing IP and functioning technology from the USA and Europe with a Singapore entrepreneur-in-residence (EIR). From this strong starting point, the EIR can develop and then together with their team execute a business plan that achieves very significant progress within one year of founding. A fast start often creates a positive, energetic culture that carries a new business rapidly through its formative stages.
Stream Global

Stream Global is a premier Singapore-based Venture Catalyst which aims to nurture promising start-ups in the emerging information and communication technologies (ICT) and interactive digital media (IDM) space.
Our team members are capable individuals with extensive experience in diverse areas such as fund management, entrepreneurial ventures, technology and business management.
In emerging ICT, innovative software and tools will be the focus. Disruptive technologies and mobility applications are other areas of interests. In the IDM space, exploitation of Web 2.0 for social networking, animation, games development and Internet Protocol television (IPTV) solutions and applications will be the main area of interest.