With smartphone sales in China up 199 percent this year, all those phone owners will be keen to snap up some fun apps. And Chinese developers didn't have much time for cigarette and coffee breaks all year, with plenty of neat new apps emerging from their smoke-filled offices.
Some of the apps on this list are aimed solely at Chinese phone users, while a few can be used globally and support English as well. They're mostly apps that I think are significant, or have had fun using/testing this year. Add your own picks of brand-new apps from China in the comments section. Here's my seven:
7. Weico (WP version)
Sina Weibo, China's biggest Twitter-esque service, is fun, but the official apps are as about as nimble as turkeys a few days before Christmas. And so the Chinese startup Eico Design is to be thanked and celebrated for making Weico, which does what most Weibo-ers need and nothing more. Earlier this year it hit the Windows Phone platform for the first time. Long before that it also graced iPhone and Android. The app is in both English and Chinese.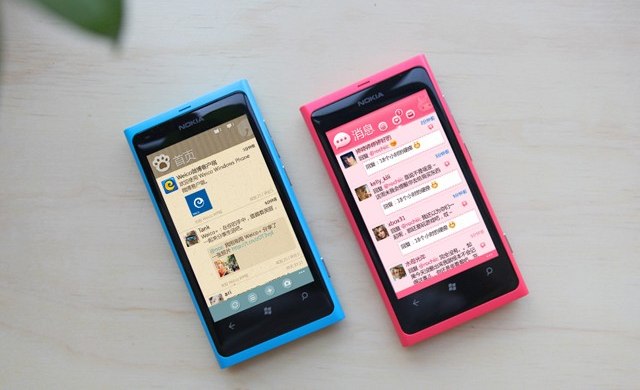 ---
6. Changba
This summer's hottest new app for many Chinese smartphone owners was Changba, a social sing-along app. Karaoke is massive in China, and that propelled Changba to near the top of the iTunes App rankings, with an initial explosion of one million downloads within a few weeks of its launch. In the Chinese version of the iTunes Store right now, it has sunk down a bit to 71st spot.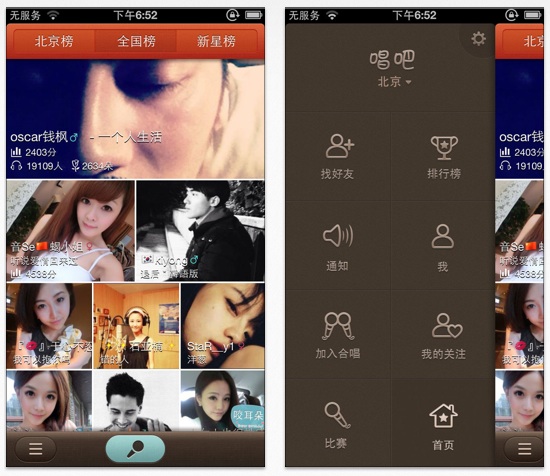 ---
5. TouchChina ScenicSpots
All smartphone users have maps apps, but when it comes to traveling we'd all like some expert guidance rather than be left feeling lost, staring blankly at a map of an area we've never been to before. The travel-oriented startup TouchChina decided to fill this gap – and do it for free – with the great-looking ScenicSpots app. It puts tourist reviews and maps aimed at travelers all into one app, and even includes some audio introductions to some historic places. The app supports English and Chinese, making it useful for overseas visitors to the country. But ScenicSpots doesn't yet have a comprehensive range of places to see in each city, so it cannot be relied on alone to guide you around.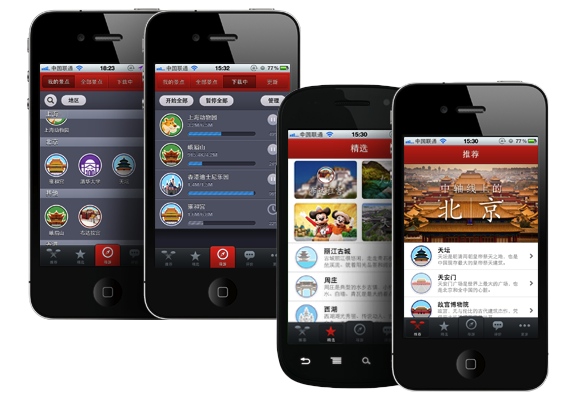 ---
4. Papa
Papa app is hardly original, but it seemed to have that je ne sais quoi to become one of the year's coolest new apps. It basically allows you to add voice to your photos and then share these vocal annotations with friends in the app, or via Sina Weibo. Papa has had quite a few celebrities jump on board, which is always great for early traction. In the Chinese version of the iTunes Store, it's currently in 13th spot.
But its sole innovation is the voice comments, a feature that was very quickly copied by some Chinese Instagram-like rivals.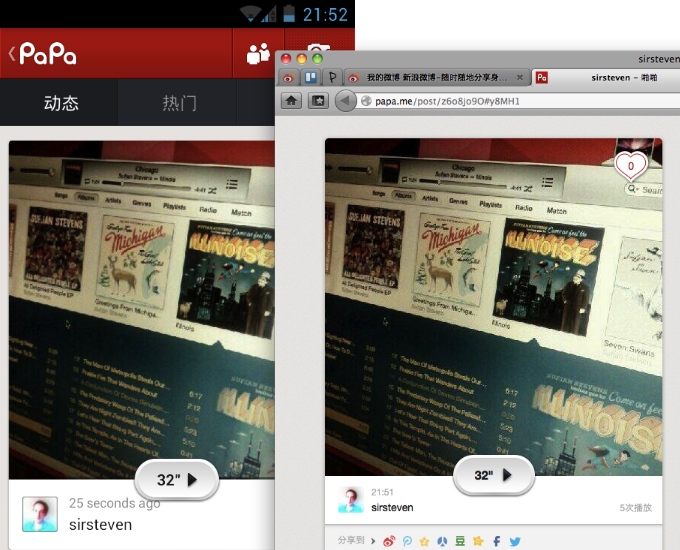 ---
3. Baidu Voice Assistant
China's top search engine, Baidu, now has a Siri-like voice assistant. It brings smartphone-friendly, voice-activated search to Android users in China. It's actually a bit like Apple's Siri mixed with Google Now, though it looks more like the latter. The app itself is not totally new, but this radical v2.0 update launched on Christmas Day makes it a contender alongside what Apple and Google have to offer.
(Android)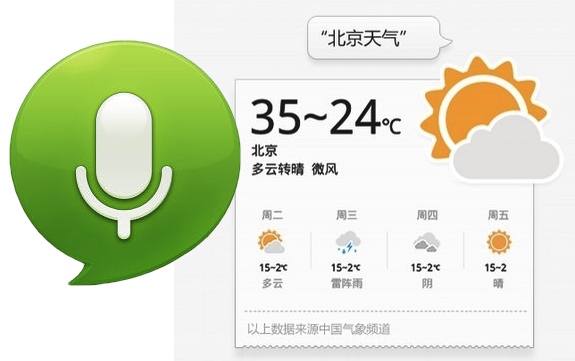 ---
2. Momo (Global version)
Sadly, not too many Chinese developers thought about the outside world this year, so we'll reserve the top two spots for apps that all our readers could enjoy and make use of.
Launched globally on the iTunes App Store in October, the China-made Momo app decided to take its location-based flirting app to a worldwide audience with this separate app from its smash-hit Chinese one. The startup tells us that it uses the same back-end data as the Chinese iteration of Momo, and that the English-language app will also appear on Android in a few months' time. It's up against other dating apps like Skout.
Momo has a total of 20 million users, and its worldwide app has so far seen most of its downloads coming from the US.
(iOS)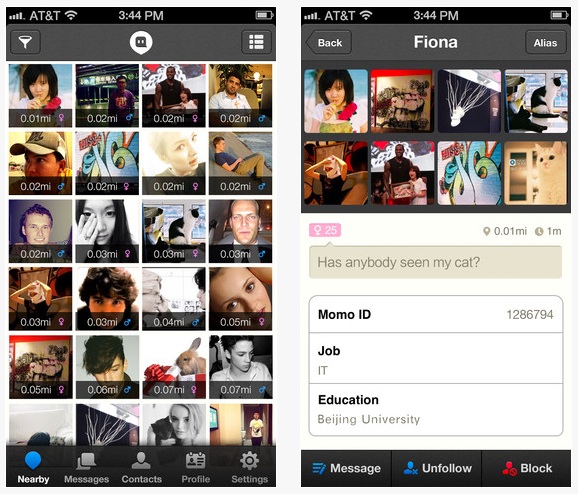 ---
1. WeChat (Global version)
Tencent's (HKG:0700) huge messaging app hit the world stage in April with the English name WeChat, aiming to take a slice of the market from Whatsapp, Line, and KakaoTalk.
WeChat is set to surpass 300 million users after the New Year, but it's not clear how many of them are outside of China.
(iOS / Android / WP / Symbian)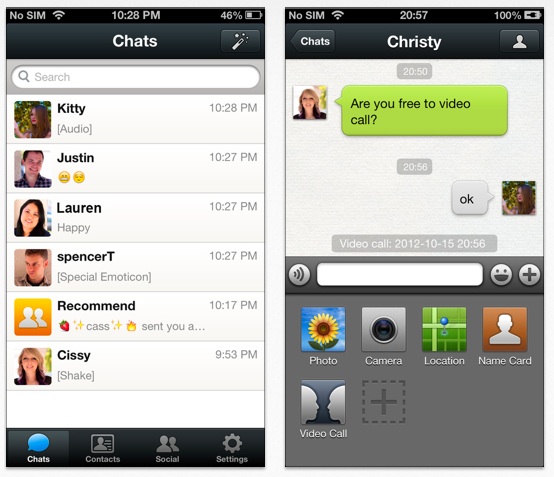 ---
Check out the rest of our 2012 review posts. And happy New Year!