Peter Yu is the publicist of Gilcrux Holdings, a technology and financial services incubator based in Singapore.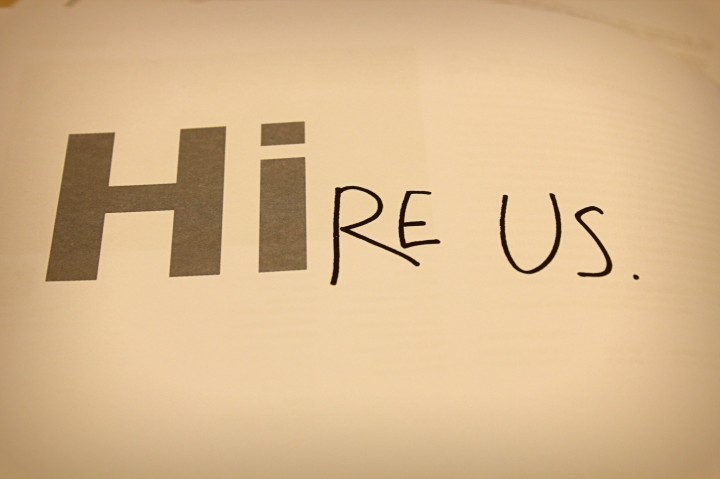 'Startups' is the latest buzzword around. With so much news around multi-million dollar funding rounds, acquisitions, IPOs, and more, it is easy to figure out why.
Many asked me in recent networking sessions and open houses if they can get a job in tech even if they are not techies. The answer is yes. While startups face a chronic lack of developers, many other non-tech positions are also vital to a startup's growth. Besides coding, a fledging company will need help setting up a legal entity, hiring and firing staff, running campaigns to acquire customers, and getting noticed by the public before it becomes a viable and investable enterprise.
Yet, startups wonder if these non-core roles are mission critical in its early days. The answer varies. Here's a breakdown of key roles (in no particular order) in tech that are essentially non-tech:
1. Legal
Having a great idea and a great tech team is nothing if what you are doing breaks the law. Just look at Napster's cautionary tale: sharing music was the greatest thing since sliced bread in the early 2000s. This of course ended with the massive lawsuits against it by the music industry. An early stage startup need not necessarily have a lawyer on the payroll, but it should let a legal counsel vet its business, documents and other type of fine print before it begins.
Before you hire an in-house counsel, one good place to start is LawCanvas, an online service for easy legal documents in the Singapore context. In addition, if you're fundraising, these open-source document templates will come in handy. Typically, when your firm crosses a threshold of legal fees, at about S$100,000 (US$80,000) annually, you are better off hiring someone full-time to constantly keep you out of legal trouble.
2. Finance
Startups can benefit greatly from having someone with a finance background. It could range from an accountant to keep your books clean, a fundraising agent who has the right connections to cash, a M&A or IPO specialist, or just a guy with a keen eye for numbers. Startups with little or no users may find a finance guy unnecessary. However, as a business grows bigger, trusting someone professional to count the zeroes may be the best way forward.
When starting small, use MoneyWorks to manage the finances by yourself; it is easy to use and works on both Mac and Windows. But when your business is handling eight figures in revenue with thousands of transactions an hour and you are raising seven-figure sums, it is time to hire a CFO.
3. Human Resource
Hiring somebody may be easy enough – getting a resume, conducting an interview, and then deciding who is the best fit. The nightmare begins after that. Just comprehending labor laws will confound general law practitioners: there are employee contracts, employment visas, employee benefits, stock options, insurance, social security, and other issues. Then there's the firing portion – which is the reverse of the long process. Early on, startups can count on services like StartUpJobs to find relevant talent. It is free to use with paid options to improve your chances of scoring an ace.
4. Office Management
Ever come into an office only to find the dustbin filled with trash, the air-con broken, Internet down, lights bulbs burnt and wonder who can you call on to get things going? An office manager is someone with the experience and temperament to take care of the little details so that employees can focus on work. Office management is often forgotten in the grand scheme of things. Major projects like air-conditioner servicing or electrical work can be sourced from Kluje.com (disclaimer: Gilcrux Holdings, my employer, has invested in the service). In my experience, you can usually combine HR functions with this role.
5. Marketing
Besides the traditional 4Ps of marketing, the new age brings in more digital marketing tools than ever to help businesses reach out. However, search engine optimization, online advertising, and social media are tools best used by professionals. Amateurs tend to fare much poorer in the results. Having someone armed with tools of the trade can essentially help your business grow more efficiently.
The web is chock full of tips on how you can carry out your own digital marketing: here's one resource. Beyond that, when you realize you can't beat industry averages (one-two percent click-through rate), or you can't seem to bring down the cost of acquiring customers, you can do with a staff that turns your clicks into customers.
6. Public relations
Public relations is the subtle art of getting recognition for anyone and anything. Professionals are armed with language skills and contacts to make one's business seem more than it is or deflect negative attention when a crisis hits. Having a positive mention in an online article, a feature in the newspaper, or interview on TV greatly increases your business' credibility.
The most effective tool in the PR toolkit is the humble press release. After crafting a straightforward and relevant press release, submit it to sites like MyNewsDesk to reach journalists outside of your social or work circle. When you are seeking significant investment or trying to sign up large-scale clients, hiring a PR professional to deliver publicity could improve your chances.
7. Sales
Every business model requires a salesman to peddle its wares. A true salesman can sell snow to an Eskimo and keep them coming back for more. No matter what your business is, somewhere down the line, you will need someone with the right attitude and uses the right materials to sell to the right industry contacts. A fresh company can offer a high commission and average basic salary to get started.
Sales is heavily reliant on contacts, so using LinkedIn and attending relevant networking sessions could give you a head start. I'd recommend that founders close the first five to 10 deals before getting a sales rep. The goal here is to fully understand your company's strengths and capabilities before you teach someone else to do it for you.
---
At the end of the day, it is not that an entrepreneur cannot do these roles himself or herself. But here's the question: is it worth the time and effort? A tech business is like a car – while the pièce de résistance is the engine (ala the code), you will still need the rest of the vehicle (fuel, wheels, seats, and more) to drive it forward. More than that, you would want to drive a car with style (high octane gas, rims, and leather seats).
The saying goes that there's a novel in every one of us. I'd say there's an app in all of us. It just takes the tech entrepreneur to develop the idea into reality. On the road to success in technology, I'm fairly certain that the journey will be accompanied by folks who know nothing about Python, Ruby on Rails, Java, iOS or Android.
See: What a company secretary in Singapore is useful for — besides eating startup money
http://beta.quiet.ly/list/share/81b18-7-roles-you-didn-t-know-you-needed-in-your-startup?width=700&height=480&showAuthor=false&showLogo=true&showListTitle=true&showListDescription=true&showTitles=true&showDescriptions=true&showWeblinks=false&makeClickable=false&sharePage=true&showIcons=true&titleSize=20&titleType=sans-serif&descriptionSize=16&descriptionType=sans-serif&useOriginalImages=false