QR codes are a bridge between offline and online in the smartphone age. In the absence of links, they guide potential new users and faithful customers to a brand's store, social media account, or promo page. We've come up with a list of clever QR code marketing ideas we've seen in Asia – a nice mix of one-off novelty uses and practical, daily use-cases.
While not all these QR code campaign examples relate to marketing in the strict sense of being used in adverts, they're all part of a connection between us and the web – and that easy segue is a vital part of easing ordinary people into adopting something. That helps a product or marketing campaign to go viral.
Here are seven QR code marketing examples that you should consider adopting:
1. Add me!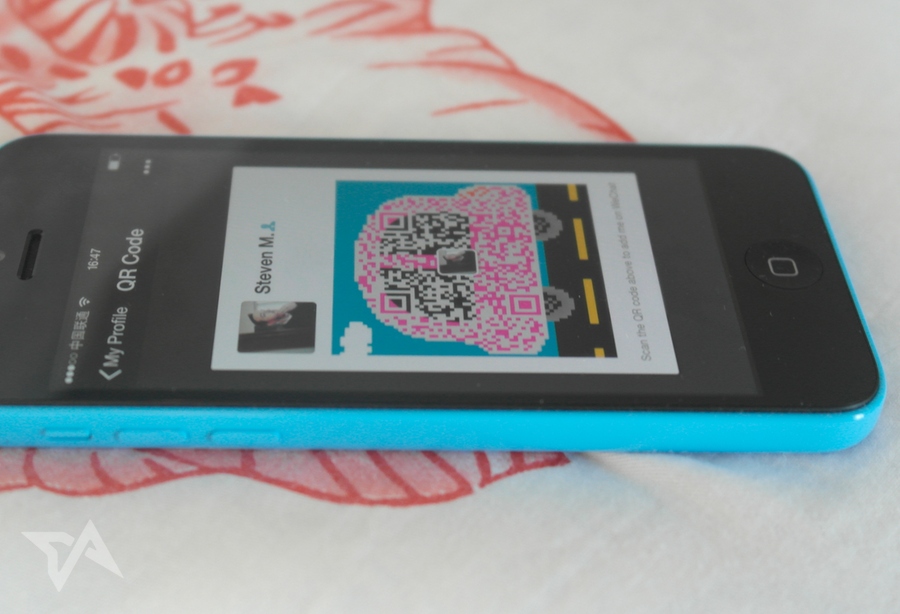 WeChat has made QR codes mainstream in China. In its early days in 2011, the popular, mobile-only messaging app needed an easy way for people to share their WeChat ID in the absence of a URL. So WeChat turned to QR codes, which have been around since the 1990s. Because it's usually easier for buddies to add each other to WeChat via their phone numbers, QR codes are mostly used by brands to transport people to their official WeChat accounts.
It's not something we've seen with other social networks around the world (certainly not on the same scale), such as Facebook or WhatsApp.
QR codes are so essential to WeChat that the app has a built-in QR scanner as well as options for people to personalize their QR codes with colors and fun shapes so that they're not the usual, dull black-and-white pixelated splodge. Brands do the same in China with their QR codes so that they more closely match their branding. Here's an official ad by Starbucks: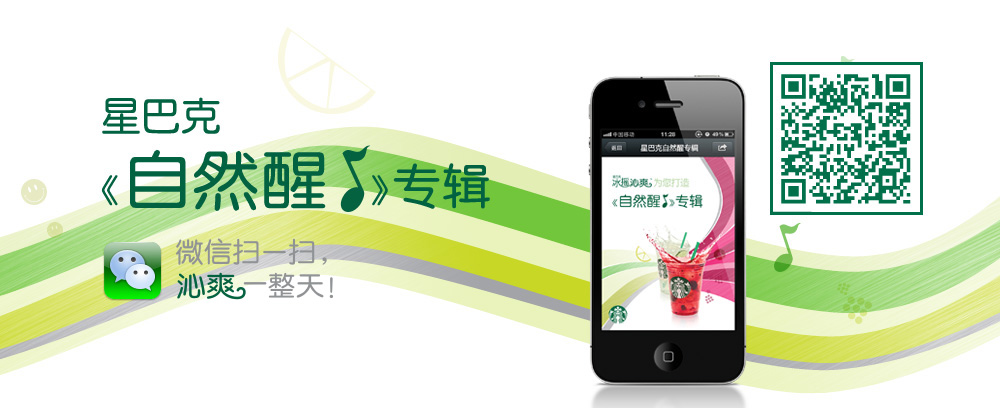 As a result of all that, you'll see QR codes all over China – at the cash-desk at Starbucks, on the windows of stores, in the corner of your TV screen. The phenomenon is a bit like hashtags – if you're a brand, celebrity, or media outlets that wants to engage with people, flash your WeChat QR code.
2. Print out a selfie
Some stores in China have found a really fun new way of pulling in shoppers – and marketing themselves at the same time. They're doing this with a special selfie printer that connects with WeChat.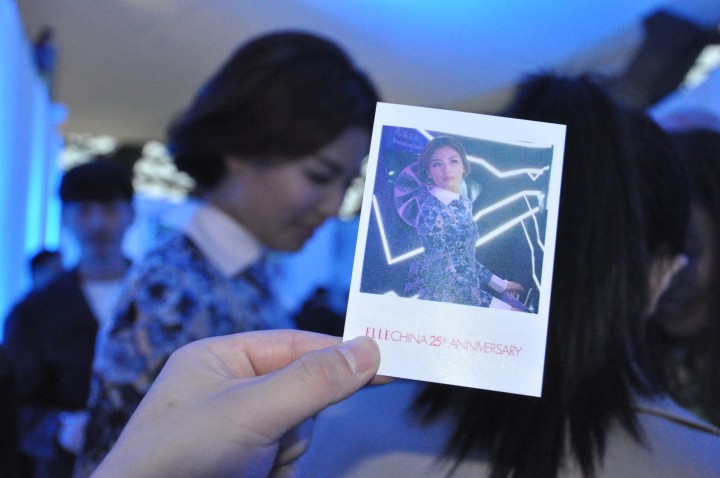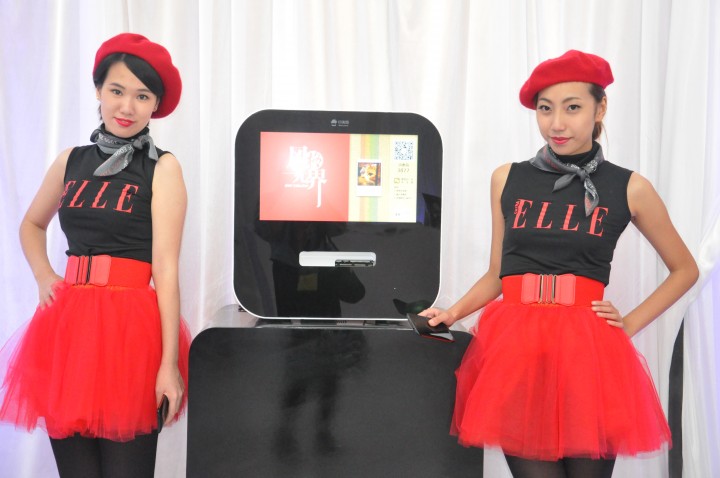 If you're in a store with a Welomo printer, you first need to scan a QR code on the Welomo printer's screen which automatically adds Welomo's official WeChat account to your contacts. Next you select a photo from your phone's album to print – or take a fresh selfie – and dispatch that to the printer.
Yes, the QR code is a mere conveyance in this promo – rather than the front-and-center star – but that makes sense since the QR code is, if you stop and think about it, just a fancy-pants link.
Stores can choose to give these printed selfies away for free as part of a promo, or actually charge for them. As my colleague wrote when he reviewed these printers, they could become like the gumball machines you see outside supermarkets and movie theaters.
3. Order a beer in a bar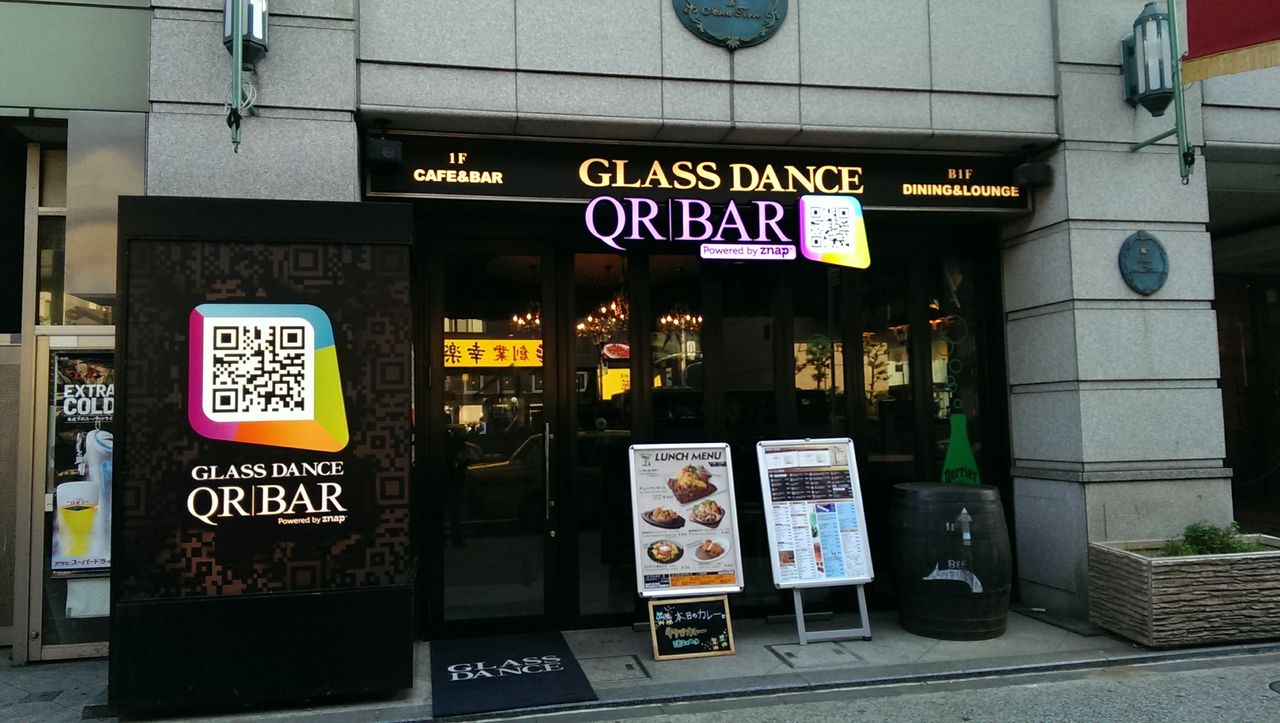 One bar in Japan earlier this year claimed to be the first to take orders using QR codes. Glass Dance, in Tokyo's Roppongi district, is squeezing as much marketing juice as possible out of its unique ordering system with the nickname the 'QR Bar'.
While you can order in the usual way by talking to the bar staff, ordering using your phone by snapping a QR code or two gives you more time – and less pressure – to make up your mind. The downside is that bar-goers who want to do that must download an epayments app called Znap, which also handles cashless payments for the order. That adds a major hurdle to an otherwise fun usage of QR codes for marketing and convenience.
Imagine how neat it'd be to order using QR codes and then beam the order to the bar via another system – like, through a messaging app – and then later pay however you choose without being forced into adopting a new epayment app. That would be better. But if you still want to give it a go, Glass Dance is at 6-1-23 Roppongi, Minato-ku.
See: Facebook still unstoppable as it grows to 390 million active users in Asia
4. Get new Facebook fans for your shop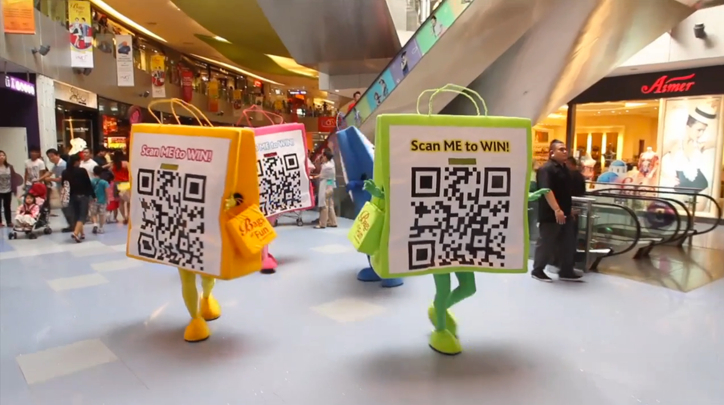 One shopping mall in Singapore hired four life-size QR mascots – in the form of shopping bags emblazoned with huge QR codes – for its last annual summer sales campaign. The characters at the VivoCity mall, called VivoCity Codeys, pranced around, enticing shoppers to whip out their phones and start scanning.
Those who did were taken to a contest promo page to enter their details for a chance to win prizes; they also had to 'like' the mall's Facebook page. While that's all rather fiddly, it's a good example of QR code marketing offline for bricks-and-mortar stores. The marketing agency behind the promo said later that it nearly doubled the mall's Facebook fans thanks to a boost of 4,400 new 'likes'. That was from a total of 8,618 people who scanned the code and went to the promo page. Even though half the people backed out of the whole process, it proved to be a cost-effective way to win over genuine, new Facebook fans.
5. Gift money to your honey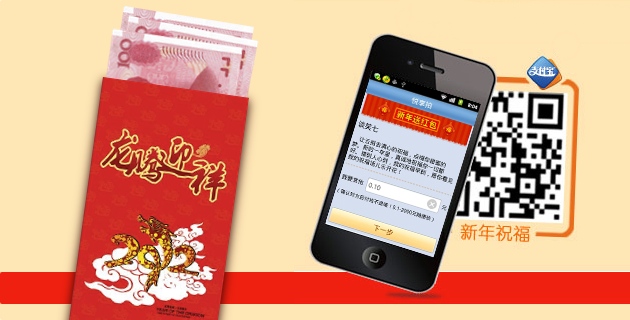 Probably the most satisfying use of QR codes is to get something for nothing. Like free money. That's what Chinese ecommerce company Alibaba did during Chinese New Year. It allowed users of its PayPal-esque Alipay app to create QR codes to share on social media that encourage family or friends to wire money to you. It's a reinvention of the Chinese New Year tradition of giving red envelopes stuffed with cash as a gift to young people.
During this QR code marketing promo, the maximum cash transfer was limited to RMB 2,000 (US$320). Once the gifted money is sent to an Alipay user, it can be stored in the mobile wallet app or spent at numerous ecommerce sites or for a cashless payment in a large number of supporting shops.
6. Online grocery shopping on the move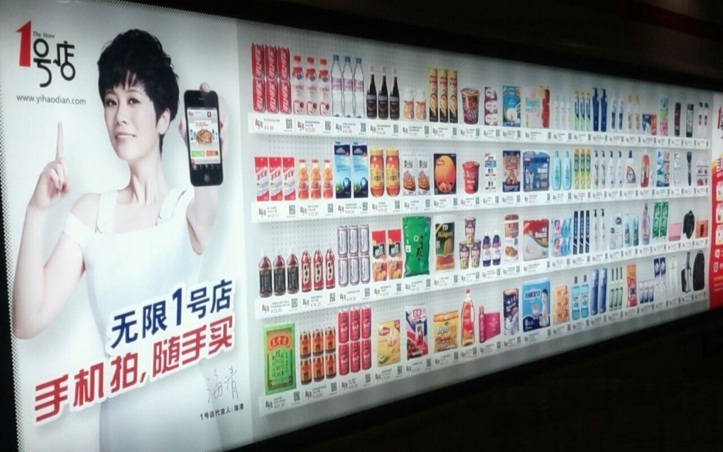 Wherever ecommerce sites venture out into the physical world, they need QR codes as a bridge between the two realms. When estores do this, it's either because they want to promote the site and bring in new users, or because they want to give regular users easier access to their store. Subway stations serve both purposes, which is why we've seen the subway used so often for QR code-based pop-up ecommerce stores.
All it entails is posters emblazoned with product images and QR codes, and then people can snap away as they fill up a virtual shopping basket. Because people need more time to weigh up purchases on things like fashion items, this works much better for online grocery stores. Hence we've seen it used in South Korea by HomePlus (the local name for Tesco), and in China by Yihaodian (the online division of Walmart). Even PayPal joined in the fun in Singapore.
But using QR codes for quick shopping doesn't have to be confined to the subway. One particularly brilliant sales promotion in Korea tapped into workers' lunch-hour down-time to use the mid-day sun to create a QR code with shadows. The shadow formed the QR code by bouncing off a 3D sculpture only between 12 noon and 1 pm. Just before the sun hit the right spot to form the QR code, it looked like this: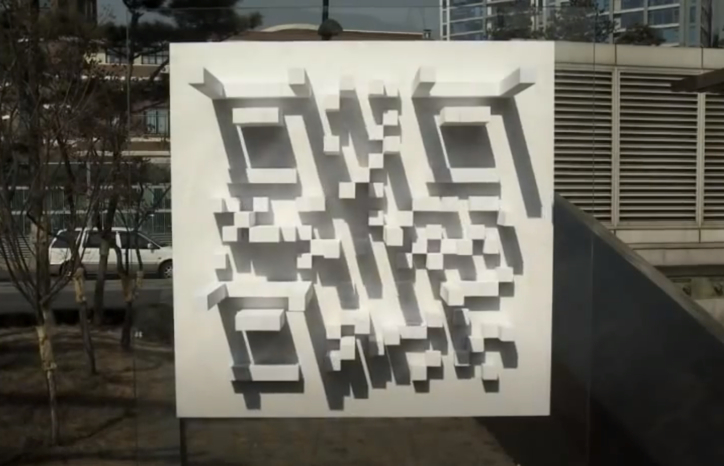 7. Fashion code
QR codes don't exactly appeal to the eye. They look like some sort of pixelated Rorschach test for digital psychopaths. But that doesn't mean they can't be prettified and incorporated into clothing. Students at the Esmod fashion school in Beijing rose to the challenge in 2012 to create hi-tech clothing.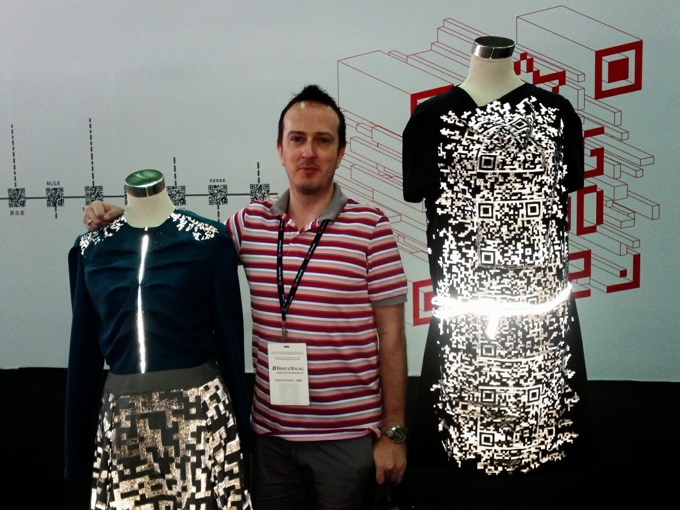 One of the most fun examples was a dress made of a light-sensitive material (pictured above) which, under the glare certain kinds of light – including a camera's flash – reveals a scannable QR code.