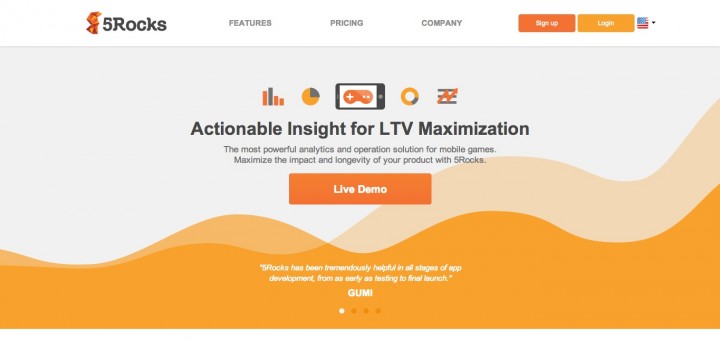 After being in closed beta for nine months since last June, 5 Rocks, a Korean mobile game analytics startup founded in 2010, launched officially on April 9.
The team has some serious firepower. Changsu Lee, the CEO of 5Rocks, led the tech team at GameON, a Japanese developer and publisher of video games and also worked as a product manager at SK Telecom, Korea's largest telecom.
Chester Roh, one of the co-founders, is an experienced serial entrepreneur. He co-founded 4 startups including INZEN, which went public on KOSDAQ in 2002 and Tatter&Company, a Korean blogging platform, which was the first company in Asia that was acquired by Google in 2008. He worked for Google post-acquisition and left in 2010.
Both founders hail from KAIST (Korea Advanced Institute of Science and Technology) – the MIT of Korea which has yielded a number of top programmers in Korea.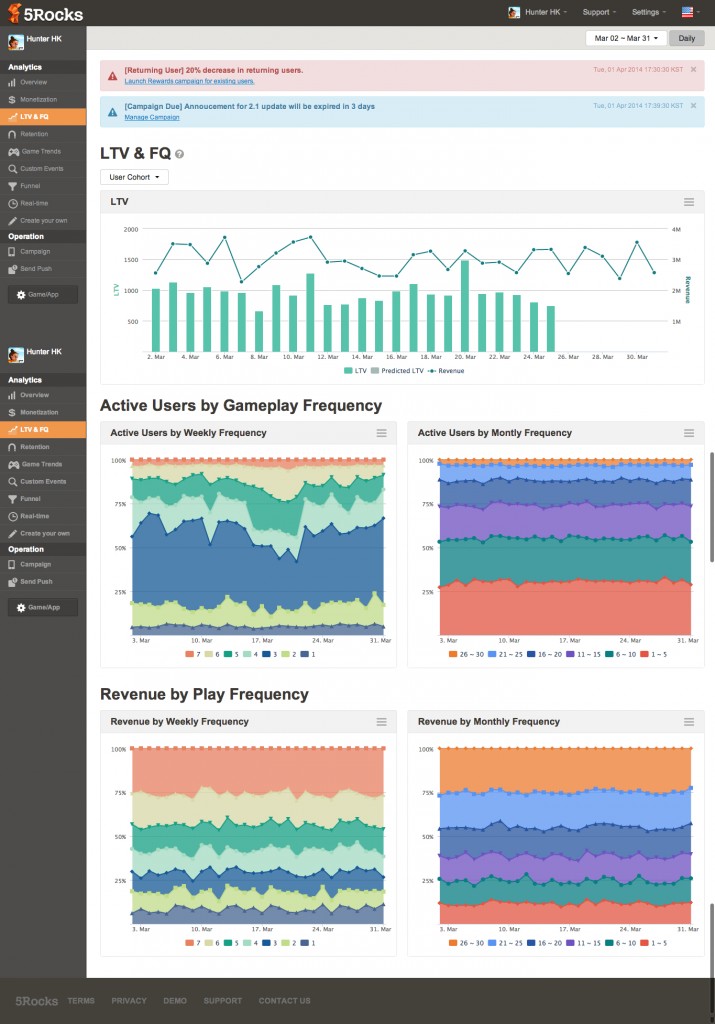 Investors have flocked to the startup: it has funding from KDDI, Adways, Stonebridge Capital and recently Global Brain. It currently has around 300 mobile game developers in Korea, Japan and Singapore, as their client.
5Rocks lets game developers track game-playing behavior by specific segment in real-time. Users can also get actionable marketing insight through cohort analysis. It's not the only one with this feature – Upsight, the rebranded combination of Kontagent and PlayHaven, also has it. However, 5Rocks has an advantage in that its service is available in five different languages: English, Chinese, Japanese, Korean, and Russian.
According to Meena Lee, the PR director at 5Rocks, the company wants to support developers in other countries by adding five more languages including Spanish this year. They are also planning to establish a branch office in the US. (Update on May 30: 5Rocks has effectively expanded to the US in partnership with HasOffers, an America-based mobile analytics firm).
App developers can sign up for the one month free trial now. They will be charged later based on their games' monthly active users (MAUs).
The service will be still completely free if their app has less than 10,000 MAUs. This will appeal to smaller sized game development houses.