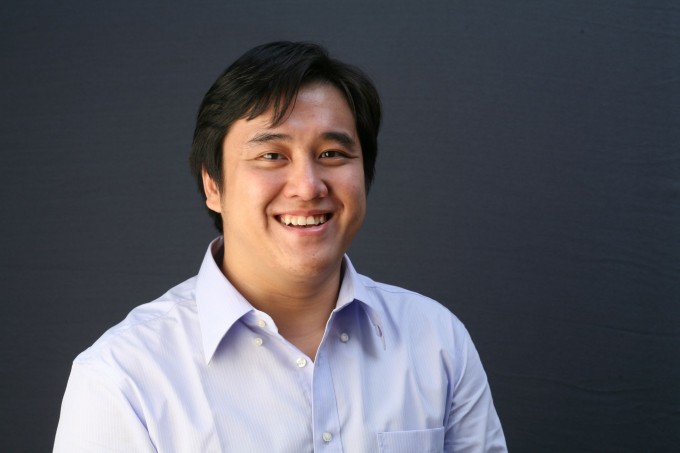 Finding an apartment to rent in Singapore is no walk in the park. Interested parties always end up running into outdated listings with terrible photos. Many of these listings are also duplicates, which makes the process all the more painful. Add to that rude agents who hold all the essential information that you need, and you have an industry that is ripe for disruption.
Darius Cheung, co-founder and CEO of Singapore-based 99.co, understands well the pain that renters go through as he has been renting properties in Singapore for about 20 years now.
"I've always hated the rental process. When I was looking for a place to rent, I had to call many agents, and they are often not responsive or sometimes quite rude," he explained. "Often when I tried to arrange for viewing of the apartments, they refused to send me any pictures or tell me details, so I would end up wasting my time seeing units I would have ruled out for sure."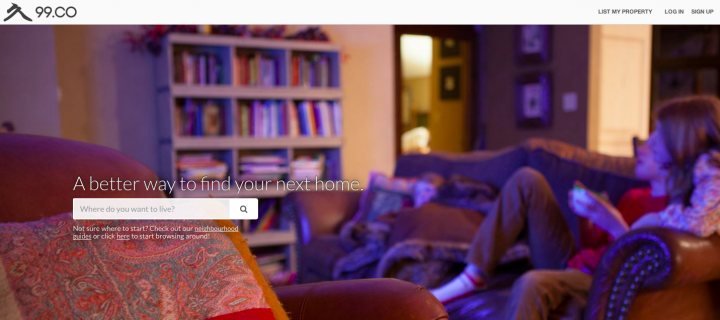 99.co is Cheung's answer to this problem. It is a property search website that promises a transparent and easy-to-use search experience and interface – what you see is what you get.
"We created 99.co to make the apartment rental process an honest, transparent and delightful experience – for the tenants as well as landlords or agents listing their properties," said Cheung. "We've all had frustrating experiences when looking for rental properties… Through 99.co, we hope to make everyone's life easier when it comes to finding and renting your next home."
As a seasoned Singaporean entrepreneur who founded tenCube, a mobile security company acquired by security giant McAfee in 2010, Cheung is the right man for the job. 99.co has recently secured S$700,000 (US$560,000) in seed funding from Fenox VC, 500 Startups, East Ventures and Golden Gate Ventures.
(See: Coffee Chat: Startup Opportunities in Southeast Asia (Live Blog))
The Airbnb experience for long-term renters
99.co has an aesthetically pleasing interface that is reminiscent of its closely-related counterpart in San Francisco, Airbnb. The difference is that 99.co focuses on long-term rentals, while Airbnb specializes in short-term listings. "In a way, you can think of us as delivering the Airbnb experience to long-term renters," said Cheung.
Users are able to shortlist apartments and indicate their availability for a viewing. Once users have shortlisted their desired apartments, 99.co helps them contact and schedule viewings with the agents or landlords, saving users the trouble of having to call the lister directly.
Listings are searchable via a map, which can subsequently be filtered by the nearest MRT station or neighborhood. It also displays proximity to transportation options, as well as commute time to any particular location.
Additionally, the property search website also offers guides to popular neighborhoods like Chinatown, Holland Village, and Tiong Bahru, with current information on each neighborhood's unique "feel".
Maintaining high-quality listings
Quality control may be 99.co's strongest feature. According to Cheung, each listing undergoes a complicated vetting process to ensure that its legitimacy. "What we use is a powerful combination of software and human mind – a concept we learned from companies like Jumio and Palatir," Cheung explained.
"We designed an algorithm and software system to triangulate based on multiple data points on whether a listing submitted is likely real or duplicated. In the end, though, our in-house Rent Geek would eyeball the listing to make a call on whether it is truly a good and real listing."
Listings that seem suspicious, then, may be kept on hold and the lister would be notified. He may come back and resubmit the listing and fix any issues with the listing thereafter.
In the long run, Cheung revealed that he hopes to improve their algorithm over time to the point that they might not even need a human to vet and approve it.
To ensure high-quality listings, 99.co also offers free photo and video taking services for users who want to list their properties, but have no time to take great images.
Now in beta, 99.co has 2,000 high-quality listings on board, and are looking for agents and landlords to list their property with them for free. In the meantime, they have been helping renters with their property search needs, and are currently handling about eight rental home searches a week. They plan to introduce additional technology-driven features to make the rental experience even more convenient for users.