Kaspar Zhou does not look like an investment manager for one of the world's largest venture capital and private equity firms. It's a Wednesday afternoon at the German Brotzeit Bier Bar near the Somerset MRT station in downtown Singapore, and Zhou is wearing a T-shirt and sandals, enjoying the sunshine.
Meanwhile back in Jakarta, whispers are circulating throughout the startup scene about a new local fund manager for 500 Startups. Zhou is not shy about sharing information on the region's fast-growing 500 Durians fund. He takes a long sip of a German Hefeweizen beer and explains, "I'm fairly new to 500. I actually just joined the fund about three months ago, and I'm going to move back to Jakarta in a few days."
At the moment, the only two Jakarta-based startups that 500 Startups has invested in are Qraved (food listings) and Bukalapak (online marketplace). Zhou describes these two companies as startups that had a bit of traction, a solid team of founders, and more importantly, just so happened to be raising money at the same time 500 Startups became interested in Indonesia. Zhou explains, "In Jakarta I think there's no shortage of talent, but there is a shortage of experience. For Qraved in particular, we knew the founders were solid because Adrian [Li] and Steven [Kim] were both MDs for Rocket Internet."
See: Rocket Internet's portfolio enters Asia-Pacific
Coffers grow to $15 million
Zhou openly admits that he himself lacks experience. He claims to have no formal background in venture capital or private equity whatsoever, but that his role as Jakarta's investment manager is one he simply stumbled into. Zhou cites his friendship with tech entrepreneur and Malaysia-based 500 Startups venture partner Khailee Ng as the main reason he is on the Durians fund today.
Zhou lets out a laugh and explains, "Before, I was doing business development for a satellite TV company and I was looking to join a startup in 500's local portfolio just to get operational experience." After several interviews, Zhou was poised to start working for Qraved in a business management role. He recalls, "But on the same day I got the offer, Khailee said to me, 'You know what, actually I need help with 500 in Indonesia.' So, naturally I jumped at the opportunity because I didn't think I would ever get an offer like this again."
Zhou says TechCrunch last reported the 500 Durians fund at US$10 million. But now, according to Zhou, the fund is well on its way to reaching US$15 million, with several of Jakarta's local players already in the pipeline. He did not disclose the names of investors, but did say that 500 is ready to get much more aggressive in Indonesia. "We usually invest in companies that are valued between US$3 million to US$5 million. That's our sweet spot," he says. "Right now we're very opportunistic, looking for the biggest pain points in Jakarta as a market."
Describing Indonesia as a challenging landscape for remaking successful Silicon Valley business models, Zhou claims to be up to the challenge. He says:
Singapore is easy because it's a carbon copy of any metropolitan American city. In Indonesia it's more like shooting a moving target because you have no idea whether market conditions will be different or the same.
Zhou says he is interested to see how ride-tech companies like Uber and Grab Taxi will fare in Indonesia, as he believes many people in Jakarta who can afford smartphones may also be able to afford their own cars and drivers.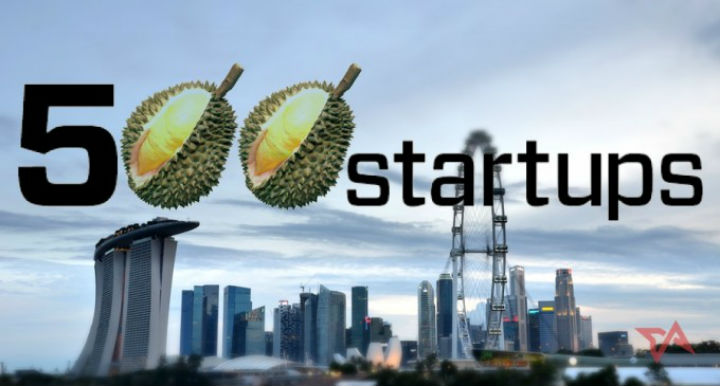 See: Uber tries something new in Beijing with launch of not-for-profit ridesharing
Zhou suspects he may end up working out of the Monk's Hill Ventures office in the coming weeks, or even running 500 Durians in his pajamas from his house near the city's upscale Kemang district. Zhou encourages founders to not be shy when reaching out to him, but to avoid submitting long business plans or cold calling him out of the blue. Offering tips for pitching to the 500 Durians fund, Zhou says, "Have somebody who can hustle on business development and form relationships. That's important. And at least find someone who knows me on a first name basis to give you a nice warm introduction."