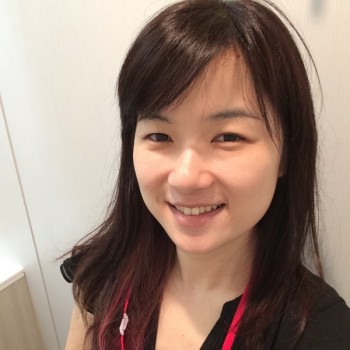 500 Startups has appointed an entrepreneur-in-residence to mentor Taiwanese teams that receive investments from the Mountain View-based accelerator and early stage fund.
Cjin Cheng, who joined 500 Startups' fifth accelerator batch as the co-founder of Cubie Messenger, a mobile chat app, will work from Taipei with other local 500 alumni. Her role will require her to assist teams with marketing, growth, distribution, and fundraising, in an effort to help 500's Taiwan portfolio companies reach their potential.
"We had a great experience in the accelerator program, and I'm hoping to be a bridge that connects Taiwan and Asian teams with 500 Startups," Cheng tells Tech in Asia. "I'm looking forward to helping more teams find the right metrics and pitch better."
Cheng and her husband Tempo Feng co-founded Cubie in early 2012, and helped the app reach more than 10 million users worldwide. Before Cubie, Feng and Tempo co-founded Gamelet, a social gaming company, and Willmobile, a stock trading app that Taiwan's Systex acquired in 2007.
Rui Ma, greater China partner at 500 Startups, will continue to visit Taiwan regularly to source deals and meet with portfolio companies. "We see Taiwan as an increasingly interesting startup ecosystem, and we hope to make a big impact by working with the existing pool of talented entrepreneurs as well as savvy investors," she tells Tech in Asia. "Cjin will help us have a more stable presence in Taiwan by providing more operational support for our existing Asia-based portfolio companies, as well as our Asia-facing portfolio companies."
Over the past two years, 500 Startups has welcomed a steady stream of Taiwan startups into its accelerator. In addition to Cubie, BountyHunter, PicCollage, and POP can each call themselves 500 alumni.
See: Shopline keeps it lean and mean as it takes on Shopify in Asia