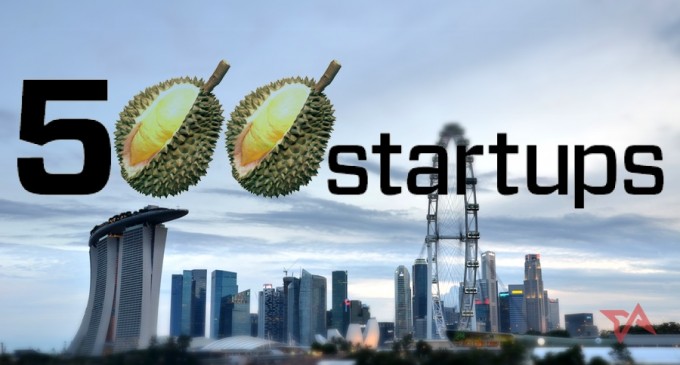 Earlier today TechCrunch reports that 500 Startups has raised $10 million micro fund dedicated to startups in Southeast Asia, as well as hiring Khailee Ng as venture partner to help oversee the fund distribution. Following region-specific funds with fun names such as "500 Luchadores" for Mexico and "500 StartupWallah" for India, the Southeast Asian dedicated fund is called "500 Durians."
Khailee himself is a Malaysian-based entrepreneur. He has successfully built a daily deals site which eventually got acquired by Groupon. Besides running his own company, social news site Says.com (which has been merged with Catcha Media Berhad), Khailee is also involved in 500 Startups as entrepreneur-in-residence there as well as being an active angel investor. We reached out to him to hear his thoughts on the kind of startups that they're looking at, and here's what he has to say:
Generally we're looking for aggressive hardworking startups who are above the startup hype and are focused on building real businesses. Startups who want to either tap into global best practices and capital to dominate locally, or who are local dominators going global. Startups with great teams / traction / both.
Regarding which particular region in Southeast Asia that Khailee will be looking at, he says:
Whole of Southeast Asia (SEA) is the focus. It's a window in time right now for founders to capture the "SEA" of opportunity, dominate their position, and provide the everyday indispensable products and services of the future. And we want to invest in and plug these founders to a global support network like no other to give SEA Startups an unfair advantage over their peers.
(See also: Khailee Ng: Indonesian Startups Should Practice Their Pitches More)
This news syncs conveniently with our upcoming meetup in Bangkok on June 9, where we will have Dave McClure from 500 startups speaking at the event to share his thoughts on the Southeast Asian market. You might also want to check out the upcoming ID-Byte 2013 (Disclosure: Tech in Asia is a media partner of IDByte 2013) event on June 11 – 13 in Indonesia where Khailee will be speaking at later.
(Source: TechCrunch)