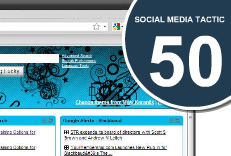 From time to time, social media has proven itself to be a formidable channel for non-profit organizations. 2 great examples are Charity Water, a non-profit that focuses on providing clean water to all developing nations, and the recently held Twestival, which has raised over $400,000 for Concern Worldwide.
The 50 tips featured in the slides below ranged from basic to advance skills. For starters, the slides provide you with a springboard for any social media campaigns.  And for the more experienced social media marketers, these tips would provide quick ideas on how your current campaign can be further improved.
This slides were previously featured on "6 Great Social Media Resources".