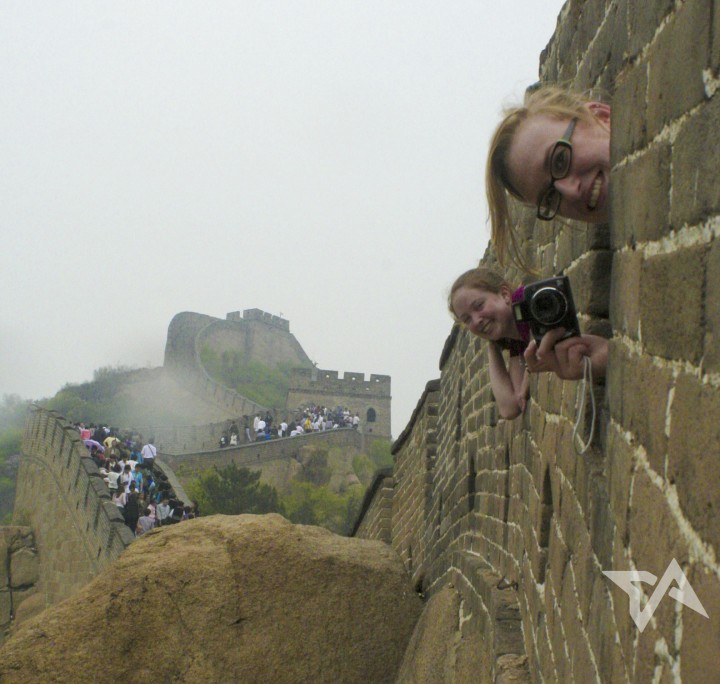 At this point, pretty much everyone knows China has a one of the most advanced internet censorship systems in the world. Referred to as the Great Firewall, the 11-year-old "Golden Shield Project" still has a few holes. All of them require rerouting internet traffic to a server that isn't blocked outside of China. If you're planning a visit or you live here and just want an alternative way to access Facebook when your preferred evasion method goes down, we've put together a list of five solutions for pole-vaulting over 'the wall.'
Pros
Easy to use
Free
Only uses proxy when needed
Cons
Sluggish
Somewhat unstable
No porn
This is probably the most common method of jumping the GFW used by native Chinese people, and is also used to view government-blocked websites in Syria, Iran, Vietnam, and other countries. Freegate uses a peer-to-peer-like proxy network called Dynaweb along with unique encryption. The proxy only kicks in when needed, so local Chinese sites aren't slowed by being unnecessarily routed through an extra server. A downside for some to consider is that Freegate's maker has an official "no porn" policy, so most such sites aren't accessible. Other open proxy solutions like Freenet and I2P have cropped up, but Freegate seems to be the most reliable.
Paid VPNs
Pros
Fast
Reliable
Secure
Variety of countries to route traffic through
Works on mobile
Cons
The foreigner's favorite. Most expats living in China who want to view blocked content subscribe to a paid VPN. Some of the most popular include Astrill, PandaPow, and StrongVPN. One of these pro choices will be the fastest, most secure, and most reliable method to access the real web. 256-bit encryption and a few dozen servers across a multitude of countries for your choosing are par for the course.
Many paid VPNs also come with 24/7 customer support. While servers occasionally get knocked out by the GFW, the various companies usually get them back up within hours. The only downside is the premium, usually between US$5 and US$10 per month. Many paid VPNs also have apps for desktop and/or mobile that let you connect through 3G or 4G to the VPN without the complicated settings configuration, but these are hit-and-miss.
(See: 4 of 5 countries most hooked on VPNs are in Asia )
Pros
Free
Decent speed
Variety of countries to route traffic through
Cons
Traffic routed through strangers' personal computers
Unreliable
This volunteer project from a university in Japan lets people all over the world volunteer their computers as exit points for users behind the GFW and other forms of censorship. It works similar to a traditional VPN, except all the traffic is routed through volunteer terminals instead of central servers. VPNGate says this peer-to-peer method is secure, but take that claim with a pinch of salt. I used VPNGate for several months until more and more connections were gradually cut off. It seems the censors caught wind of what was going on. VPNGate eventually became unusable for me, but other users' might have better luck.
SSH tunneling
Pros
Free
Only uses proxy when needed
Private
Cons
Complicated setup
Some functions hobbled
An SSH tunnel takes all of the traffic going to your internet browser and routes it through a remote server, but doesn't use a VPN-specific protocol. There's at least a dozen ways to do this, but you'll at least need some rudimentary knowledge of how virtual servers are set up and how PuTTy (Windows) or Terminal (Mac) works. Paired with an extension like Proxy Switchy in Chrome, you can set which sites you need access to. I've personally used this with an Amazon cloud server, but noticed some issues with loading Youtube videos and proper formatting on more complicated websites like Facebook. Still, I had a dedicated server and connection exclusive to me. You can check out my tutorial on Tumblr.
Pros
Cons
This is the only solution on this list that I haven't personally tested for a significant period of time. Tor by itself was once a method of circumventing the GFW, but now it requires a special bundle of plugins that obfuscate traffic and reroute it through designated relays. I can't speak for its speed or reliability.
Got more tricks up your sleeve? Let us know in the comments.
(See also: Here's a list of websites blocked in China)