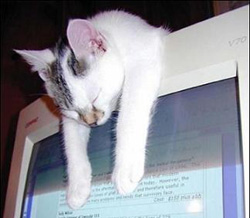 Some of our team members, me included, have been living in Jakarta, Indonesia, for four months so far. It's a nice city, but the nasty traffic can be a real pain.
That said, there's no need for it to affect your work! Here are some of my tips to stay productive while you're in Jakarta:
---
1. Plan your work
---
Some work requires the internet, some doesn't. Work that needs to be done through the internet can be completed at your apartment or hotel where the internet connection is stable. You also need a 3G-enabled SIM card to help you get things done while you're on the go. I will only reply to emails that need attachments or are urgent in my apartment or at a cafe. Emails that are less urgent can be replied to through the mobile when I'm stuck in traffic.
---
2. Get out early
---
Getting around in Jakarta isn't easy. Don't be deceived by Google Maps; at peak hours, your traveling time can be four times what Google tells you. The general rule that I learned is to head out at least one hour early before your next meeting. Check Google Maps but take it with a grain of salt. I usually don't plan my meetings until I hit the taxi. The traffic jams give you plenty of time to cool down and think of what you want to achieve over your next meeting.
---
3. Pull out your laptop, don't be shy
---
You might feel silly pulling out your laptop in the middle of the jam. But it does help you get things done faster. For example, my Kaskus article was written while I was in a taxi heading to my next meeting. My FemaleDaily post was written while I traveled back to Jakarta from Bandung. If you're lucky, tethering might work well too. But do take note of your safety. Lock the car door to prevent getting robbed. I don't think that would happen but do it just to be on the safe side.
---
4. Take naps
---
Work all you can at your apartment and hotel. Your naps can be taken while you're traveling. You're most productive when the internet is stable (assuming you don't spend time checking out girls/guys on Facebook!), so make full use of it.
---
5. Take the ojek, if needed
---
If you're running late for meetings, try the ojek. Ojeks are motorcycle taxis. They are incredibly fast as they maneuver the endless stream of halted cars. It brings you to your destination much faster. An ojek is also much cheaper but the downside is that you will not be able to make use of your traveling time to do some work.
The tips above are just some of the things I've done to help myself be more productive. If you have more tips, please share them with us too.