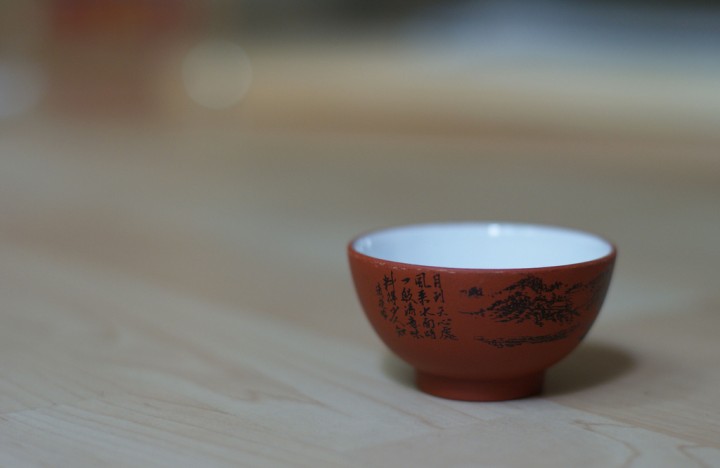 Yesterday, former Google China chief and current Innovation Works CEO Kai-fu Lee made some controversial comments regarding Taiwan's internet industry, lamenting what he described as the island's "small market mentality."  Arguing that Taiwan's software companies have traditionally remained too focused on the domestic market, Lee encouraged local entrepreneurs to develop their businesses with an eye towards international expansion, either towards mainland China, English-speaking markets, or elsewhere.
We'll postpone a full commentary, as without a transcript of Lee's speech we're left only with second-hand domestic media reports, which likely take his remarks out of context.
Still, Lee's comments are somewhat puzzling because the rise of mobile and social as made it easier for startups to hit 'borderless markets' from the get-go, regardless of physical location. Lee pointed to PCHome and Yam (two popular web portals) as examples of successful Taiwan websites that remain stuck on the island. True, those two online hotspots arguably embody Taiwan's relative isolation in the "desktop web" spaces (which isn't necessarily a bad thing). But Taiwan is also home to many apps and services are used by people from all over the world, none of whom have any idea the code was written by a Taiwan national.
Below we've listed several startups that are Made In Taiwan, but live and breathe in borderless cyberspace. Some tout massive download numbers, while others are up and coming. Some fit the needs of mainstream users, while others serve niche segments. But each of them defies the so-called "island mentality" that some use to describe Taiwanese entrepreneurs (full disclosure: I've used this term before in various contexts!).
The four person team at Cardinal Blue launched PicCollage, a flashy photo collage app, at Echelon 2011 in Singapore. Soon after that, it was picked to join 500 Startups second batch of investments. Over the past two years, the app has continuously accumulated users, funding, and partnerships. Just last August Cardinal Blue announced that it received a new $2.3 million in funding from investors including (but not limited to) 500 Startups, the Floodgate Fund, and rock singer Neil Young. The app has seen over 35 million downloads to date and boasts 12 million monthly active users. The team has offices both in California and in Taipei, where it continues to be active in the local startup community.
Mobile messaging app Cubie launched in Spring 2012 and within ten weeks it racked up two million users spread throughout Thailand and Malaysia, in addition to Taiwan. Soon after that, it too was selected to join 500 Startups' accelerator program and received $1.1 million in seed funding. The Cubie team has distinguished itself by regularly rolling out multimedia features, all while maintaing focus on the chat room (it's yet to branch into gaming or social networking like Line or WeChat). Nine million people have Cubie installed on their devices, most of whom are young women in Asia. But glance at Cubie's Twitter feed and you'll see interactions with users from Spain, Turkey, and Indonesia at any given moment.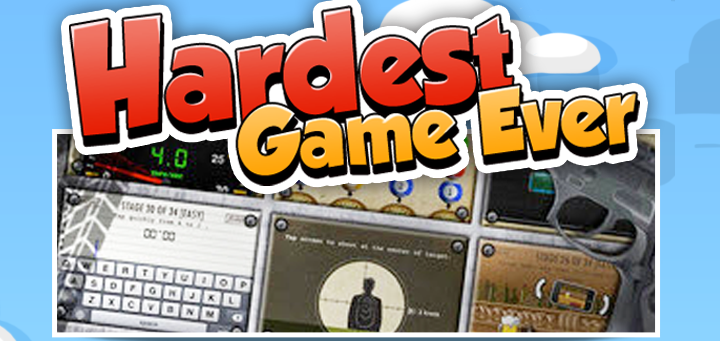 Orange Nose Studios is behind popular mobile game titles including "IQ," "Bomb Panic," and "The Hardest Game Ever 2," the latter of which hit #1 in overall downloads within the US App Store in May 2013. Since its inception, the team at Orange Nose Studios has been physically located in Taiwan, but spiritually located in cyberspace. Founder Leon Chien developed the company aiming to hit the App Store in the US and other English-speaking regions in particular, as that's where he saw the largest market opportunity in terms of size and willingness to pay. Korea, Japan, and China both came later. Chien even made sure that the UI and design in his games looked and felt like comparable Western games, rather than what was coming out of Asia. As a result, Chien's success serves as a solid counter-example when industry watchers lament Taiwan's alleged inward focus.
Related: Hardest Game Ever 2 will make you laugh (and piss you off)
Developed by Jeff Kuo, Reiny Song, Jackie Cheng, Peter Su, and Edgar Chiu, Whoscall helps users identify calls from unknown numbers by drawing from white book databases, search engines, as well as its own crowdsourced records. Since last June, it has consistently hopscotched around the number ten spot for utilities in Japan's App Store, and in the US it hit the number two spot for utilities before setting up a campsite around number 100. Chiu claims that the app has seen five million global downloads, many of which are from the US, Korea, Japan, and the Middle East. The founder also has become an active member in Taiwan's startup community, and encourages other local entrepreneurs to adopt a similar outward-looking business strategy.

POP is an app that lets users design prototypes for mobile applications using a pen, paper, and a built-in smartphone camera. Founders Leo Lin, Shao-Kang Lee, and Ben Lee, launched POP App domestically in November 2012, and to their surprise, their app hit hacker news just three days later. After spending the next few months developing the app in Taiwan and making the rounds with local investors, POP went on to receive attract the attention of Steve Chen, fellow Taiwanese and co-founder of YouTube. Soon, it found itself with invitations to join AVOS, Chen's incubator, along with (drumroll) 500 Startups. The app has consistently earned praise from tech and design media outlets for its ingenuity.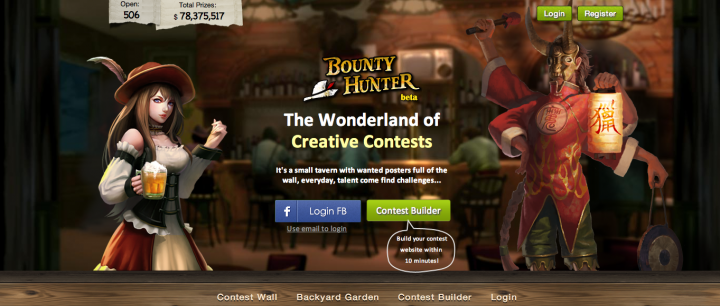 Bounty Hunter is the latest member of the Taiwanese-in-500-Startups club, as news just broke yesterday that it would be joining the accelerator's seventh batch. The website serves as a platform for organizations to hold contests, and helps said organizations communicate with fans and participants.
There's no crying in startupland
This list contains just five startups in Taiwan with international ambitions – there are many more!
It's tempting to analyze Taiwan's internet industry and startup space with a heaping dose of unnecessary sentiment. One can all too easily fall into the trap of using cultural narratives ("It's the education!"), political narratives ("They ignored China!/They tried to do China, how foolish!"), or "What if" lines of questioning ("Why wasn't Line made in Taiwan?") in order to explain the root of perceived shortcomings within a scene which, for the most part, remains active, healthy, and growing.
Lee's criticism should be welcomed because any community that takes itself seriously should welcome criticism. However, the most exciting way to observe the tech and internet scene in Taiwan (or anywhere, for that matter) is through a lens of appreciation, rather than a lens of insecurity.
(Editing by Steven Millward)
(Image via Flickr user -lif-)