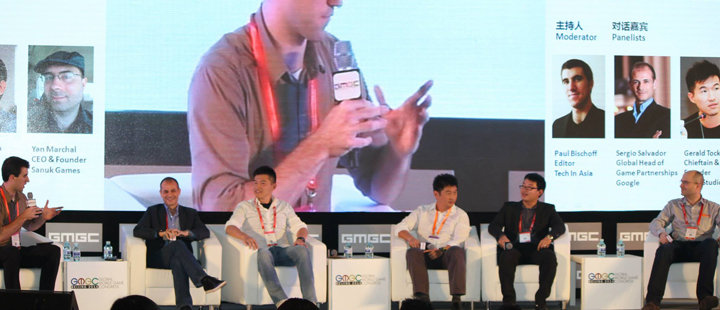 At the Global Mobile Game Congress in Beijing earlier this week, I was invited to moderate a panel on a subject I admittedly was not an expert in. Luckily, I was joined by an experienced panel who gave me a crash course in Southeast Asia's mobile gaming industry. They included global head of game partnerships at Google, Sergio Salvador; chieftain of Inzen Studio, Gerald Tock; founder and CEO of Sanuk Games, Yan Marchal; CEO of Appota, Do Tuan Anh; and founder and CEO of Mig33, Steven Goh.
1. Indonesia will be the next big thing in mobile gaming
When I asked the panelists which Southeast Asian country they thought would be the next big market in mobile gaming five years into the future, the answer was unanimous: Indonesia. The prerequisites are all there: mobile and internet penetration are fast on the rise, the population is huge, and the startup and tech infrastructure there is getting to a point where it can support such an ecosystem. What's more, Indonesia has some successful cheap Android smartphone makers to put up a fight against big foreign adversaries like Samsung and Apple.
2. Flappy Bird was a fluke, but it was a meaningful fluke
During the panel, we took a vote of all five panelists asking who of them thought Flappy Bird was a fluke. Four out of five agreed it was, but they all also had a caveat to add. Flappy Bird shows the mobile gaming industry still has an unpredictable 'X' factor. This element of randomness means Flappy Bird won't be the last breakout viral hit, and every game company has at least a sliver of a chance at making it big.
3. English is fine for games
Every app should be localized to some degree, but creating a separate version for every language in Southeast Asia is probably a waste of time. Mobile games are generally pretty intuitive and only require some basic English, if any, to figure out how to play. While other types of apps, like those focusing on ecommerce, travel, and productivity, are more likely to require language localization, most mobile games can get by without it.
4. Payments are tough
Payment options for mobile apps vary from country to country in Southeast Asia, but other than Singapore, credit card adoption across the region is quite low. Companies like MOL and 2C2P are filling the gap with over-the-counter cash payments and online direct debit, but these are often too much of a hassle for smaller industry players to bother with. Until Google implements carrier billing, the little guys will have a tough time getting paid.
(See: 10 startups that can beat PayPal in Southeast Asia)
5. Southeast Asia is not a monolith
Southeast Asia is often spoken of as if it were a single country with a common language and culture. In fact, it's no more monolothic than the European Union. Singapore is the biggest outlier, as it is almost completely westernized, relatively wealthy, and almost everyone lives in an urban area. The Philippines also has a strong western influence, while Indonesia and Malaysia are two of the biggest Muslim countries in the world. Furthermore, Southeast Asia doesn't have any huge local tech corporations – like Tencent and Alibaba in China, or Facebook and Google in the west – that can act as pillars across the entire region.
(Image courtesy of Yan Marchal)