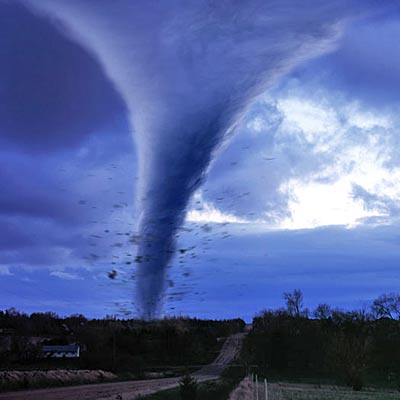 Social media has given consumers a whole new voice.
A recent study by Penn State's College of Information Sciences and Technology found that 20% of Twitter updates are either requests for product info, or responses to brand messages.
With that, companies better not give consumers anything bad to talk about.
As with the 5 case studies below, the consequences can be severe.
1. Honda Product Manager gets caught AstroTurfing
When Honda decided to publish its upcoming Crosstour photos on Facebook, it should be ready for some serious feedback. Within a short time, its fan page was flooded with negative comments regarding the look of Honda's new CUV. It was clear that most "fans" were not too thrilled with the new design. But not too long later, we saw some really positive comments about the model. Lo and behold, they came from Honda's product manager who didn't disclose his own relationship with the company until the angry crowd called him out.
Lessons learnt
Go on, use social media to promote your products but if you do get a bad feedback, don't try to manipulate it. Social media users are savvy enough to expose you if they want to. Social media does not condone AstroTurfing. Honesty and authenticity are critical to be successful in this space!
2. Taco Bell gets viral, but not because of the food
What happens when your brand gets its 15 minutes of fame on YouTube, but for the wrong reason? This is exactly what Taco Bell went through. A video of rats running around a Taco Bell's store in New York was posted on YouTube. Just minutes after, duplicates and new versions started to spread across the web and till this date, these videos have been viewed approximately 2 million times. As a result, customers raised concerns about its cleanliness and Taco bell's stock price and 7,000 franchisees sales were affected.
Lessons Learnt
Monitoring social media buzz is essential especially for the big brands. When necessary, immediate response should be made and preferably through the same social media channels. In the case of Taco Bell, an apology is required and with proper use of social media, it should be able to regain consumer trust.
3. Asus blogger contest angered blogger community
Computer manufacturer, Asus hosted a sponsored contest where participating bloggers wrote reviews for its products for a chance to win the Asus review kit. The community voted for a blogger named Gavyn Britton, a choice Asus wasn't so keen on. Hence, they decided to change the rules of the competition and gave away the prize to another blogger. This resulted in an outrage against the Taiwanese computer manufacturer, and the story went mainstream as well.
Lessons Learnt
Social media is all about transparency. You cannot wiggle your way out of it and give the prize to someone your community didn't choose. Let me emphasize this again, social media is not about being in control. If you are going to be a control freak, stay in a relationship with traditional media.
4. Domino's employees YouTube themselves to court
Two brilliant Domino's Pizza employees thought it was funny to film themselves abusing takeaway food and breaking the hygiene standards in one of Domino's Pizza store kitchen.The video was uploaded on YouTube (another wise move) and received more than one million views before it was pulled down. But as all businesses should understand, you can try to remove the negative traces but it can still be found somewhere else in the social media space.
This scandal resulted in a multi-million dollar loss and caused great damage to Domino's 50 year old brand reputation. Criminal cases had been filed against the employees while Domino's CEO used none other than YouTube to make a sincere apology for the incident.
Lessons Learnt
Remember that your employees are also users of social media. They can generate content as well as anyone else and have the power to smear your 50-year reputation. It is really unfortunate that companies have little control over irresponsible employees on social media. Whatever little we can do, we should. It is important to educate employees about the use of social media and its impact. Probably these two employees were ignorant of the consequences of their stupid act.
Luckily, Domino's was fast in responding to this scandal. It immediately created its very own Twitter account to promote positive coverage and address customers' concerns. A YouTube video apology, featuring the CEO was also posted in an attempt to repair part of the damage.
5. Belkin rep pays for positive review
One representative from Belkin, a global manufacturer of computer hardware, was caught offering money to anybody who posted a 100% positive review of certain Belkin products . He also asked the reviewers to vote down negative comments on Amazon.com and other e-commerce sites.
The employee was busted after The Daily Background found an ad on Amazon's Mechanical Turk service, offering users monetary incentives to write false positive reviews for some Belkin products. The request was signed by Mike Bayard who was in charge of sales to e-retailers. Apparently, he used the same methodology in other e-commerce sites.
An angry crowd forced Belkin president Mark Reynoso to issue a press release. Even though Reynoso insisted that this was an isolated incident, The Daily Background discovered a second Belkin employee making false Belkin product reviews.
Lessons Learnt
Do companies really think that false reviews are able to turn the situation around for bad products? This is certainly not a long term solution for any business. If consumers hate your products, just face it and move on. The social media audience isn't really very forgiving when it comes to dishonesty.
6. Bonus: Comcast prevented PR disaster
What happens when you mess with the wrong social media people? Michael Arrington, owner of the popular tech blog, TechCrunch, was experiencing extremely bad service from Comcast, one of the leading Internet service providers in the United States. His connection was down and apparently, Comcast was not much of a help. Since Twitter was all about sharing, Michael told more than 12,000 of his followers who were mainly tech savvy people (Comcast's target segment) about the situation. Shortly after 20 minutes, Comcast's customer service gave Michael a call and resolved the situation. What could have been a PR disaster turned into a positive word of mouth opportunity.
Lessons Learnt
Customer service is moving into real time engagement with customers. Monitoring the social media space can make every difference in the success of your business. Whether it was just coincidence or the efforts of social media monitoring, Comcast managed to save its goodwill from the exponential damage of 12,000 followers.