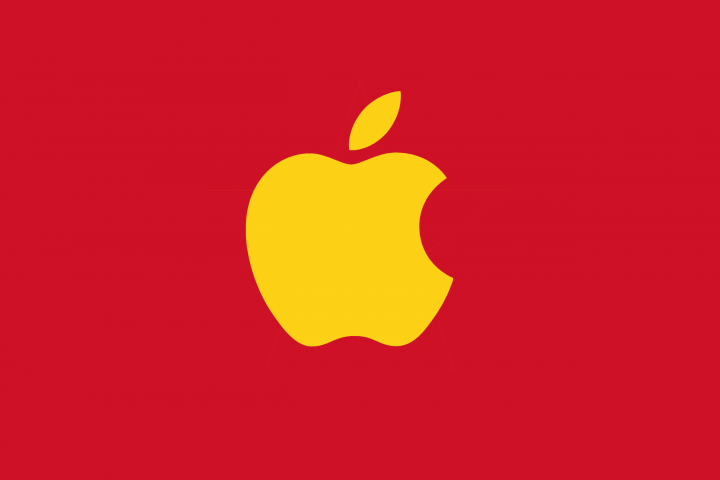 You either love or hate Apple. You either learn from the way they do things, or you think their way of doing things is preposterous. But either way, Apple just can't be ignored as it's one of the most important companies of the last few decades. But when Apple itself ignores you, it can be a huge bummer. That's how it feels for gadget fans in Vietnam.
In Vietnam, Apple has gained the brand status of being one of the most luxurious and respected brands. That also means it's the most ripped off brand. If I own a Vietnamese shop that sells any type of phone, I'll most likely stick an Apple logo on my storefront. If I want to buy a new jacket, I just might buy the one with the tacky Apple logo on the back. It's this rugged dichotomy that has kept Apple and Vietnam at arm's length.
Vietnam is just not big enough for Tim Cook to visit and annoying enough to warrant being walled out of the walled garden. Here are the four key reasons why Apple, I believe, thinks Vietnam is a nuisance that should be treated like an untrained puppy.
1. Bootlegging and jailbreaking
Vietnam's bootlegging, jailbreaking, and unlocking culture has been around since before the iPhone came along. Vietnamese have been expert hackers for a long time (look at all the viruses in the country). In fact, any store that sells iPhones that doesn't know how to jailbreak is a generally useless store for the average user who wants access to free apps and some hidden jailbreak features. Vietnamese users want to pirate stuff on the Apple store because they can't pay and get the apps themselves.
2. Brand bootlegging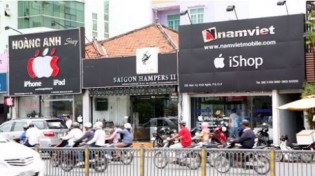 Take a look at the picture to the right. These stores are everywhere. They're steadily diluting the Apple brand, while at the same time underlining how much people prefer the Apple brand. One of my Vietnamese colleagues, when asked why he's buying an expensive iPhone 5 even though he doesn't have a job, replied, "Because it looks fancier.
But despite this phenomenon being great free publicity for Apple, all these no-name stores rocking Apple's brand increasingly prevent Apple from meticulously controlling its brand image the way they want to. And there's not much they can do about that anyway, since the market here probably isn't big or wealthy enough to warrant an Apple Store anytime soon.
3. iPhone leaks
Remember back in 2010 and earlier when Apple had a number of leak fiascos that led to breaking down doors and accosting journalists for leaking their products? Well, when the leaks started surfacing in Vietnam, where Apple couldn't prosecute, that was pretty much the beginning of a rocky relationship that's also soured by the hacking and bootlegging that's going on across the country. And only naturally…
4. Vietnam is last in line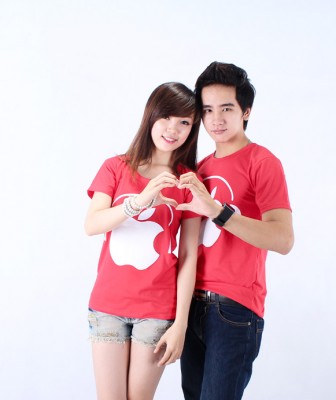 Late last year, Apple started rolling out the iPhone 5 to nations where it hadn't launched earlier. But Vietnam was literally the last in line in Asia, later even than smaller markets across Africa. Of course, this is probably a case of Vietnam shooting itself in its own foot, what with regulatory hassles eating up the time it takes to approve new phones on the market.
Clearly (with as much tongue-in-cheek as I've got) Apple's got it in for Vietnam. When iPhone 5 or iPhone 6 rolls out later this year (or maybe even an iWatch), Vietnam's sure to get pushed to the bottom once again. After all, with Yves Saint Laurent's former chief coming over to the Apple team, he'll probably be telling more stories about how Vietnamese people bootleg the hell out of YSL brands too. And it's the dangerous combo of bootlegging, hacking, and leaking that really tarnishes Vietnam in Apple's eyes.
Of course, who knows what Apple thinks, they've got bigger fish to fry than tiny Asian countries. But the truth is, there's that huge loyal user base of Apple fans here in Vietnam. Tablet sales are dominated completely by iPads and MacBooks, which are the coolest item to rock in a local coffeeshop. So, Tim Cook, please, hook up some early roll outs for us here in Vietnam.
Then again, don't worry about that – Vietnamese users will just figure out a way to get Apple stuff over here. And if they can't, they'll just make some up.