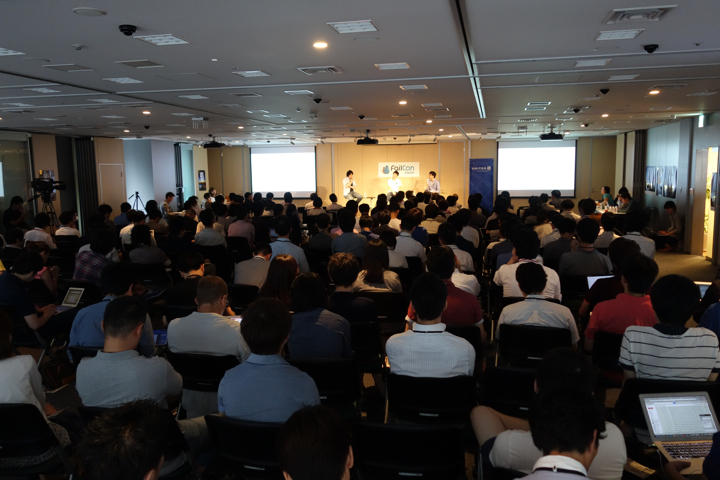 The possibility of failure is an unfortunate fact of life for those who decide to take the road less traveled and found or join a startup. Today marked Failcon's first event in Japan – a country which generally finds little merit in failure. Organized by Tokyo-based seed accelerator Open Network Lab, Failcon Japan featured talks by domestic entrepreneurs and a keynote address by ex-Digg CEO Jay Adelson.
Tech in Asia rounded up the five most useful failure hacks shared by Failcon Japan presenters to give you insight on how to bounce back from failure – or avoid it altogether.
When choosing a co-founder, make sure your expectations align
Ian Mendiola, co-founder and CEO of news reader app Umano, told the audience about his personal struggle with finding the best co-founder. His best advice? Avoid misaligned expectations. One of Mendiola's previous co-founders was focused on one thing: exiting the company as quickly as possible. The result? They were unable to move the company forward, only treading water and losing money. After the company failed, Mendiola was left to regroup.
"It was like a breakup, I was sitting at home wondering where it all went wrong," Mendiola said. "You just have to be in it for the same reasons."
Pay attention to context
Jay Adelson, former CEO of social news aggregator Digg, revisited its near-acquisition by Google in 2008. In an agonizing example of "so close, yet so far," Digg and Google had reached an understanding for a US$200 million acquisition. Mere hours before the money was to be transferred into Digg's accounts, Google pulled out of the deal. Still reeling from the shock, three days later Digg had to acknowledge an even grimmer reality – Lehman Brothers had collapsed, taking the stock market and the venture capital market with it.
Adelson told the audience to not dwell on what could have been and stressed the importance of gut instinct.
"The lesson is that context is everything," he said. "What's happening around you is what matters – all these platitudes and lessons are important, but perspective is the most important. Stick to you gut, look at the data, look at the market, then look at your company and make the decision."
Open communication makes a happy office
Office politics must be avoided at all costs, said Koichiro Yoshida, CEO of Crowdworks, a crowdsourcing solution service. As a general rule, one-on-one emailing is not allowed at Crowdworks. Yoshida judges his success at maintaining a positive office environment using a simple metric – If the company is bringing in about thirty people a month, then it should lose no more than 25 people a year.
Get a proper office
Naofumi Tsuchiya, CEO of GoodPatch, was trying to cut costs by using a virtual office to stay in touch with his team. He might have been saving money, but the company wasn't making enough sales. Looking back, he's happy to have later taken a friend's advice to move into a physical office. Renting it took a good chunk of the company's money but, in face-to-face meeting obsessed Japan, it was essential for giving it legitimacy when dealing with banks and more traditionally-minded clients.
See: Meet Kensuke Furukawa, the serial entrepreneur who founded Japan's hottest lifehacking site

Find a mentor
Paul Chapman, CEO of MoneyTree stressed the need for a good mentor – a point that was also touched on by other Failcon Japan speakers. Chapman recommended searching "far and wide" for the right mentor instead of settling on the first person that comes to mind. Mentors can take many forms, he added, so it is important to keep an open mind for all possible sources of advice and inspiration.
Accepting failure in Japan
Having Failcon in Japan is an excellent sign of a maturing domestic startup market. As Open Network Lab CEO Tomoya Sasaki told Tech in Asia, he wanted to put on this type of event after seeing the positive effects of having startups in their own accelerator share their struggles with each other. After meeting Failcon founder Cass Phillips by chance in San Francisco, he saw an opportunity to bring some Silicon Valley culture back to Japan. "With this sort of event, if there are people who will share their failures in public, then maybe Japanese culture can change," he said. Judging by the packed room, his plan is being well received.