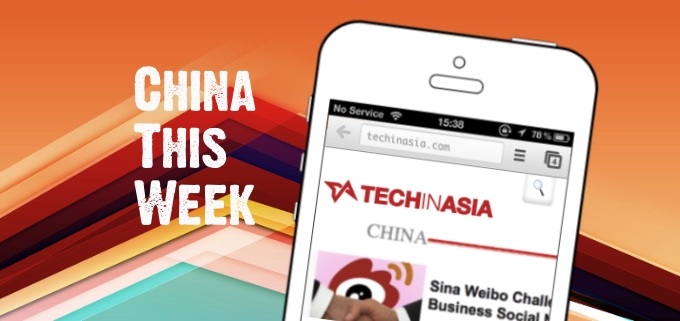 This was a week of big in China. Big news, big numbers, and big surprises. Plus, big battles on the horizon? Only time will tell, but since we don't have a time machine, let's scrutinize what went down while we wait for the future. Here are five things this week you don't want to have missed:
The week's big surprise was that Jack Ma, still by some standards a younger man, is stepping down from his role as CEO of Alibaba. Why? No one seems to be entirely sure.
The big battle between Qihoo and Baidu saw another front opened this week as Baidu positions itself to launch a suite of security products to compete with Qihoo's. Qihoo CEO Zhou Hongyi is not happy about this.
You want big numbers? How's 300,000,000 look to you? That's exactly how many users WeChat has managed to bring onboard in less than two years since the app's launch, and the number is still growing.
Who's going to be making the big money this year? Steven Millward breaks down nice Chinese tech giants that look likely to hit the stock markets and raise big numbers in 2013. Would you invest?
Of course, it wouldn't be the Chinese internet without big bullshit, and it turns out that propaganda heads are planning to turn the BS meter up to eleven with a two-million-man social media blitz to make sure everyone knows exactly what the Party line is. How fun.
---
That's all for this week, folks. For our full spread of China coverage, you might like to subscribe to our China RSS feed.