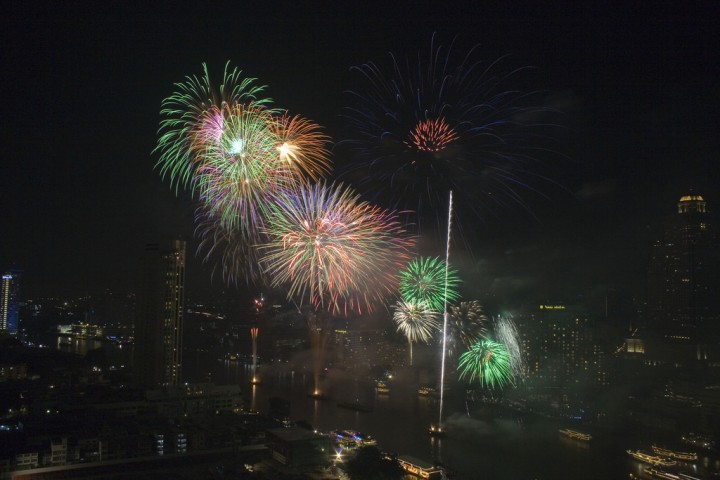 2013 has finally come to an end. It's been an eventful year as far as the tech scene goes: many startups were born, but unfortunately many also died. In Thailand, local newspaper The Nation named ebook platform Ookbee and a social media site for the construction industry Builk as startups of the year.
Besides these occurances, there was a lot more happening in Thailand. Here are some highlights:
3G comes to Thailand
Thailand's NBTC, the government's telecommunications authority, granted 3G licenses to three bidders, Dtac, AIS, and TrueMove back in 2012. After working on the infrastructure as required by the licenses, the first real third-generation mobile broadband services were officially launched in the country almost at the same time this year: AIS (May 7), TrueMove (May 8), and Dtac (May 9). In addition, at TrueMove's launch, the company also announced its first commercial 4G wireless broadband service on a limited scale. So now, besides 3G, Thailand is among a few countries in Southeast Asia that has 4G available, although in limited areas.
Digital TV one step close to reality
Thailand is moving towards the digital TV era as late as last week. While the rest of the word was celebrating Christmas, the NBTC held the country's first spectrum auction of 24 commercial digital terrestrial TV licences. The NBTC's auction of two TV categories (HD and SD) raised a total of 39.65 billion Baht ($1.2 billion). The deadline for the digital switch-over for the country is by 2020. This means that then, analog television broadcasting will be converted to and replaced by digital television. To help with the transition, the NBTC plans to hand out discount coupons for set top boxes and new digital televisions to 22 million households.
Telcos starting incubators and accelerators
Although it's not the first time for a telco in Thailand to run an incubator, there are also new players who have joined the startup ecosystem for the first time in 2013. AIS has done it since 2011. The first winner of the program was a second screen application called Chatterbox. This year, the winner of AIS' Startup Weekends was the up-and-coming dating app Noonswoon.
The second largest telco in the country Dtac has also started its accelerator program called Dtac Accelerate this year. The winner of the telco's first accelerator program is Fast in Flow, which is a consumer research platform that allows marketers to get consumer insights within five minutes.
The only 4G provider telco TrueMove, under True Corporation, also started its first incubator program called True Incube in 2013. Instead of picking one winner, True Incube picked out its six finalists who all received supports from the telco and an investment of 500,000 Baht ($16,000) in return for a certain percentage but not less than five percent of equity in the startups. An online education platform for kindergarteners to improve their learning efficiency, Taamkru, was one of the finalists and it recently got a push by the telco to have the platform compete in the global market.
Telcos turning into venture capitalists
Besides being sideline supporters, AIS and True Corporation have also ventured into the VC arena. Although started in 2012, InVent is a VC under InTouch company, which also owns AIS. The first investment in a startup InVent made was for Ookbee back in September 2012. This year, InVent invested in two other startups – Computerlogy and Meditech. The total sum of investment was close to $1.2 million.
As for True InCube, it told Tech in Asia that it would be investing in 500 Startups and also plans to start a VC firm investing $8 million in Thai statups.
Founders give back to the ecosystem
Ookbee is not only a top ebook store in Thailand, it's also an investor. In 2013, Ookbee, as the company, invested in an online headhunter platform JobTalents. In addition, earlier in the year, when Noonswoon got $400,000 funding led by Golden Gate Ventures, Ookbee's CEO Moo Natavudh was also one of angel investors who chipped in.
Yod Chinsupaku, the CEO of Thailand's Yelp Wongnai, is a strategic partner for a social e-commerce site 500Trends. He also helped establish the startup along with other alumni of the esteemed UCLA B-School.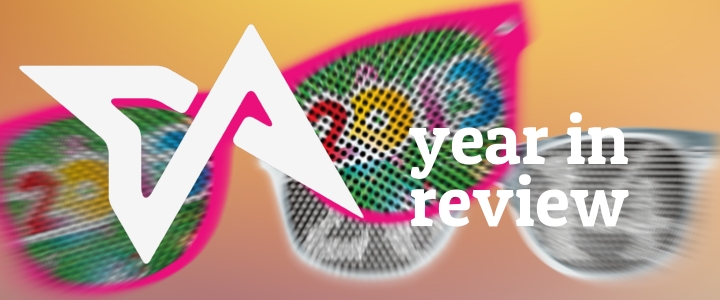 (Image Credit: Humkus's Flickr)
(Editing by Terence Lee)