Anyone who has ever ridden the subway in Beijing knows the Chinese love to consume content on their smartphones. But because of censorship or geolocking, many of the apps used in other countries aren't accessible here. That means more local solutions are in order. If you want to do as the Chinese do but aren't sure where to start, here's our top five favorite free Android apps for video, music, RSS, games, and literature.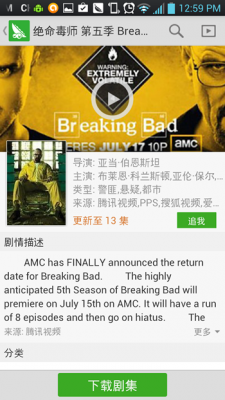 Video: Wandoujia
If you're looking for movies and TV shows on the go, Wandoujia's new video search can't be beat. As part of Wandoujia's existing Android app and desktop client, the app lets users search, download, subscribe, and watch almost 800,000 videos all in a single app. Wandoujia aggregates a growing library from China's most popular video portals, which include tons of licensed content from both China and the west. You can set it up to download episodes of your favorite shows over wi-fi in advance. The best part? It's all free. Be warned, though, the app doesn't include much in the way of user-generated content, so don't look here for funny cats or twerking vids.
Music: Xiami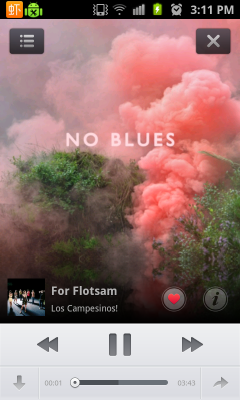 Xiami has one of the most surprisingly comprehensive music libraries in the world. You'll find tracks here that are more contemporary and more obscure than what's on Spotify, and it all streams for free. It's available as a free Android app, desktop client, or browser-based player, and streaming speeds are lightning fast. The company stays afloat likely thanks its sugar daddy Alibaba, but also has a distribution scheme that would likely only work in China. Originally called EMUMO (Earn Music and Money), users can buy points to download music locally, or upload music to earn points. This has caused some friction with musicians and record labels, but Xiami hasn't relented.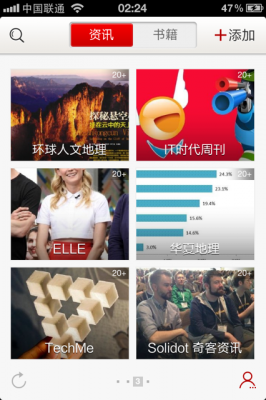 News/RSS: Netease
The NetEase Cloud reader for iOS and Android is reminiscent of Flipboard, offering a shop window of magazine-style covers to display a wide range of digital publications. Content is categorized into news, visual arts, tech, fashion, and shopping by default, and more can be added through customization. Clicking one of the photos takes you to a roundup of articles from that source. Sharing articles on social networks like Weibo and WeChat is easy. You can also take notes and bookmark content for later reading. Navigation is intuitive, and search is smart.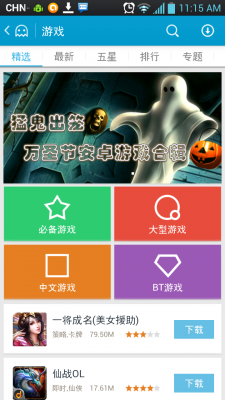 Games: Downjoy
For the best collection of the latest and greatest mobile games, go with Downjoy (当乐). Available for Android and iOS, you'll find a searchable library of games categorized into latest, most popular, best reviewed, and classics. The app comes with a spiffy download manager as well. Also, Downjoy is much better at searching for games by their English names than its main competitor, Baidu Daquan. The app also includes a section for games you can download via BitTorrent (though this may or may not be legal).
e-Books: Hmm…
This is perhaps the most difficult category to choose from. QQ, 91.com, Dangdang, and Tianyi all make solid e-reader apps. QQ reader is the most popular for Android with 91.com in a close second. iReader still dominates on iOS. The Netease app mentioned above also doubles as an e-reader. All of these boast sizeable libraries that include novels, magazines, comics, and more. The apps are free, but the books most likely are not. Your best bet is to sample each of them to find the selection you're looking for at the price you're willing to pay.
(Editing by Josh Horwitz)