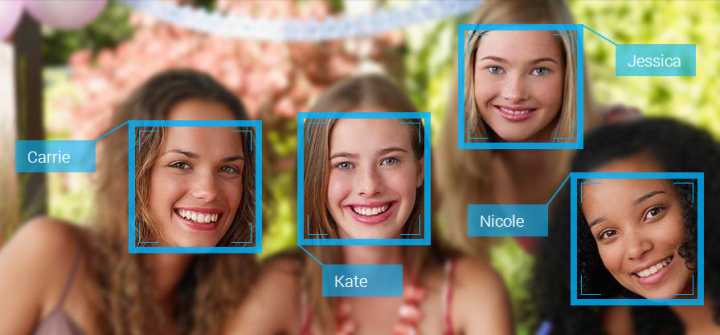 Face recognition is not a new technology, so I was a bit skeptical that Qi Yin could show me anything I hadn't seen before when he asked to meet. Two years ago, Qi founded the most popular face recognition software company in China, Beijing-based Face++. "More people need to be aware of what this technology can achieve," says Qi.
To my surprise, the technology has come a long way, and Qi believes Face++ is at the cutting edge. For example, most rudimentary face recognition software analyzes five points on the face – eyes, nose, and the corners of the mouth. Qi says Face++ analyzes a whopping 83 points. His team's work is actually split up into three categories: detection, analysis, and search. What's possible with that level of detail?
Measure the smiles of the disabled
Qi was contacted by a Chinese university professor who helps kids with a disability that inhibits them from making facial expressions. Face++ donated their technology to assist in their therapy and monitor progress. Qi says Face++ can actually measure how big a smile is, among many other factors. This could also be applied to other medical conditions, such as victims of paralysis after a stroke.
Find you a date
Face++ is used by many big firms in China, including one of the country's most popular dating sites, Jiayuan. Upload a photo of someone you think is beautiful, and Jiayuan will use Face++ to find a match on the site with a similar face. Qi jokes, "I just upload my ex-girlfriend's photo, and I find a similar one." Along the same lines is Singapore-based dating site Love Out Loud Asia's face recognition technology, which matches people with similar facial features together. The theory is that you will be more attracted to people who look like you. In Chinese, this is called fu qi xiang (夫妻相).
Help locate lost or kidnapped kids
Qi foresees a comprehensive law enforcement database with images of lost or kidnapped children that anyone can upload photos to from their smartphones. Snap and upload a picture of a lost child to a database and it will be instantly compared with all of the photos to check if there's a match. If there is, police will be notified. Vice versa, using Face++'s face search, a photo from the database could be used in lieu of typing in appearance details to compare with millions of photos across the internet. One obstacle of this is that children's faces change as they grow, so photos would be less and less useful the longer a child is missing.
Replace passwords
You've likely seen face recognition as a gimmick-y optional extra on laptops or some Android phones to unlock the computer without typing in a password. Qi says this sort of thing can go much further, though, and eventually be used for payments and other high-security tasks. Best of all, that means less brain strain when trying to recall old passwords. Just point the phone at your face, and you're logged in. Face++ will have to do better than the current standard of face authentication, which can be tricked with a photo of the owner.
Cyberstalk like never before
You've spotted a cute potential mate at the bar, but you want to do some snooping to find out any information that could disqualify him or her as a partner before you make the dive. With advanced face recognition and face search, you needn't even ask their name and sift through their many namesakes. Discretely snap a photo of the object of your desire and hit 'search'. Face++ wants to be the Google of face search, comparing your uploaded photos to millions more across the web.
---
Even though Qi says Face++ is ahead of the game, he admits it's still imperfect. But that means there's only room to grow and many applications yet to be realized. They plan on creating 3D facial recognition and modeling technologies in the future. None of their technologies require any special equipment, just the cameras we use on our phones every day.
Face++ currently licenses its cloud-based API to developers and offers a free SDK for face detection. Qi says about 10,000 developers use Face++ in China. It just released version 3.0 of its product, and is now looking to expand to Silicon Valley. The team is now working on two consumer-facing products: a face search engine and face identification for password replacement. Face++ closed its second funding round of about $2 million led by Innovation Works roughly six months ago, and is open to further investment.
(Editing by Steven Millward)