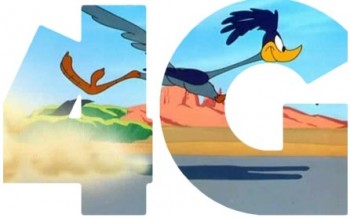 After quite a bit of will-they-or-won't-they hemming and hawing, it looks like the main question about China's 4G future has finally been answered: 4G is coming to China sometime in 2013. China's State Council issued a new set of guidelines for IT development yesterday, and the document makes it quite clear that China will issue the crucial permits that allow mobile operators to commercially operate 4G networks before the end of this year.
Of course, the telecom company having a permit doesn't automatically make 4G plans available to consumers, but China's telecoms have been prepping for this for years and it seems highly likely that at least China Mobile will be ready to roll out 4G plans in major cities more or less the instant it is granted the permit to do so. The company has been setting up equipment and running tests for years now. In fact, current China Mobile users in Beijing are already enjoying a large-scale 4G test program that nearly anyone can sign up for, and the company is doing huge tests in Shanghai, too. I feel quite confident saying that if the 4G licenses are coming this year, so are consumer 4G networks (unless the licenses are issued on December 31).
Of course, users outside of China's major cities are likely to face something of a slower rollout, so blazing speed won't be available all over the country just yet. And it will be interesting to see what kind of speeds China's 4G networks can produce once they start having to cope with hundreds of millions of subscribers. The good news for speed demons is that Chinese people still don't use much mobile data, so the pipes aren't likely to be too clogged right off the bat.
It's possible that China Mobile will be the only player in the 4G game at first, as the priority is likely to be issuing a license for that company's TD-LTE network. But China Unicom CEO Chang Xiaobing has said that he hopes the government will also speed up the release of a FDD LTE 4G permit that would allow China Unicom to start offering consumers an alternative to China's Mobile's TD-LTE.
(via Sina Tech)