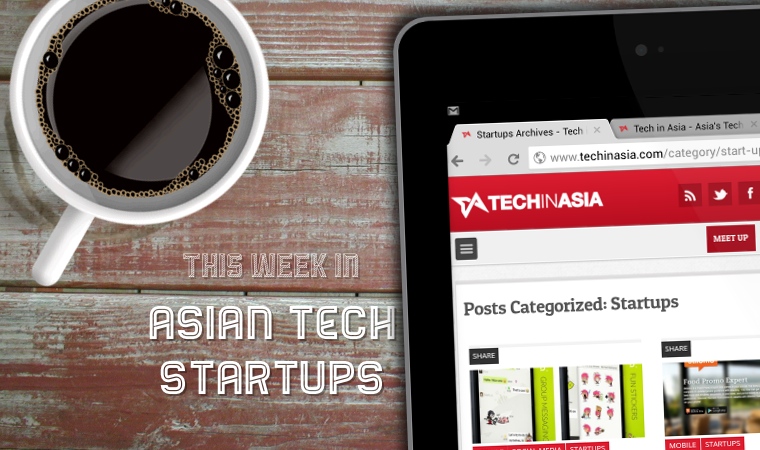 It's Sunday, so it must be time for a weekly round-up of our featured startups this week from across the region. Remember, for startup tips and story suggestions, feel free to email us. Alternatively, you can submit tips here and/or tell us about your startup here. Enjoy this week's list!
Infokost is a boarding house rental site targeted at seven different cities in Indonesia.
---
Social food app Burpple has launched its web search engine for food called The Social Food Guide. Aimed initially at places to eat just in Singapore, it's designed as a very visual way to help people discover great restaurants, unearth insightful reviews, and uncover the best dishes.
---
Triip, a Vietnamese startup that brings the Airbnb concept to local tours and tour guides, has rolled out a nice new iOS app called Wiki Triip, which basically takes all the data from Wikivoyage articles and repackages it into a nice, sleek app.
---
Launched in May this year, Four Eyes is a Philippines-based e-commerce site dealing with glasses, and aims to make eyewear affordable and accessible to all in the country.
---
Indian-made app Shifu wants to be your smart "smartphone sidekick" that analyses the way you use your phone so that it can make active suggestions about things you need to do.
---
Founded by one of China's top female tech entrepreneurs, Rose Gong, who is also the founder of the country's top dating site, Jiayuan, 91Waijiao is a learning platform that connects Chinese of all ages with foreign English teachers. The startup attracted funding this week.
---
Zozotown, one of Japan's top C2C e-commerce sites, has acquired a neat startup service called Stores.jp that allows anyone to quickly get into the online selling business. The Stores.jp system for easy creation of e-stores will be integrated into Zozotown.
---
Launched last year, Kucari is an online marketplace that sells mainly industrial instruments like GPS, measurement tools, and safety equipment, all of which are targeted at people working in mining, agriculture, construction, etc. The startup has revealed some impressive figures this week.
---
iGrab.ph is a members-only daily deals site that offers products similar to those on CashCashPinoy and Metrodeal. The company also has a physical store in Manila – the downside is that the site's customers must pick up items from that store.
---
Launched into beta in early 2012, Singapore-based home vacation rental site Travelmob has been by America's HomeAway (NASDAQ:AWAY). The financial details haven't been revealed, but the US firm will take a 63 percent controlling stake in Travelmob, with the original founders keeping hold of the rest.
---
Redmart is a Singapore-based e-commerce startup that sells necessities and groceries, and has them delivered right to your doorstep. This week, the startup is revealed to have secured series A funding to grow its Singapore-based business. Expansion is in the cards, too.
---
Started in October 2012, FindYogi is a product search engine dedicated to comparing prices for consumer electronics. The startup has just raised a round of funding to upgrade its technology and focus on its data team.
---
Noonswoon, an online dating app, connects to your Facebook account to help you establish a private connection that could lead to more. Yes, it's like Bang With Friends.
---
China-based Pandabus is a nifty app that uses your phone's GPS to find your location and show all buses in the area, and makes great use of maps to ensure you don't get lost.
---
Recently launched and currently still in beta stage, RajaPremi is an indonesian car insurance price comparison site that was acquired by Singaporean startup meisters Fatfish Internet this week. The startup promises Indonesian car and motorbike owners instant online insurance quotes from up to eight insurance providers, and claims to be the only such price comparison site that gives actual price quotes rather than just generic/ballpark figures.
---
Whill is a Japanese innovator that works on electric vehicles and aims to make an e-wheelchair that promises to be the next big thing in personal mobility. This week the company has raised funding from 500 Startups, Itochu Technology Ventures, Sunbridge Global Ventures, Wingle, and various angel investors. 500 Startups' Dave McClure also threw in some of his own capital.
---
Startups in events/incubators
Related startup stories
---
Events
This upcoming November 21 and 22, we will be bringing our signature Startup Asia Conference back to Jakarta, Indonesia! To be held at Plaza Bapindo, the bi-annual Startup Asia conference will feature promising startups from around the region, a revamped Startup Arena competition, a 24-hour long hackathon, and, of course, a huge line-up of interesting industry speakers. Check out the official conference site for more details.
---
Like RSS? There's always our Asia startups RSS feed!