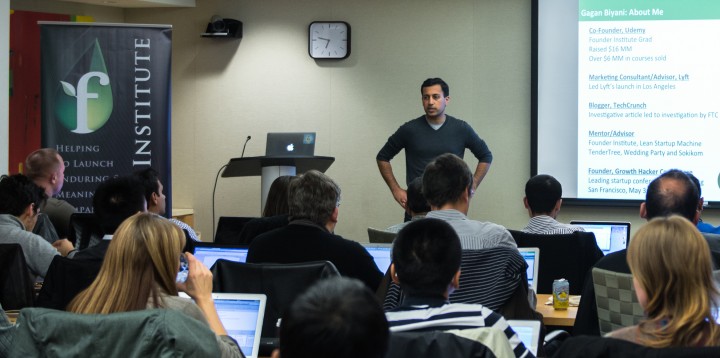 Many startup founders in Malaysia lack knowhow to go beyond their borders and bring their product to the global market.
To get things going, government-owned Multimedia Development Corporation (MDeC) and Kuala Lumpur Founder Institute (KLFI) today announced that they will be selecting and sending four Malaysian startups to Silicon Valley under the brand new MSC Malaysia Global Linkages Program.
The four will be handpicked from those who have participated in KLFI, MDeC's startup accelerator, and other programs under the banner of the MSC Malaysia Global Linkages Program. Each of them will have to pay a nominal fee, though MDeC will pick up most of the bill.
The companies will participate in the Silicon Valley Founder Institute (SVFI) program, where they will meet and get feedback from some of the world's top technology CEOs. A representative from MDeC has confirmed that the program will be two weeks long, and the startups will fly off around end November to early December this year.
See: This pre-accelerator wants to help nascent Malaysian startups cross the 1st hurdle
The initiative is a collaboration between global startup school Founder Institute and MDeC to address the dearth of Malaysian startups that are aiming to find market validation on a global scale. Ng Wan Peng, COO of MDeC, believes that the progress of high-growth startups will be accelerated when they are linked to the Silicon Valley ecosystem:
These startups will focus on validating their venture through high-touch mentorship and coaching from the mentors in SVFI. This includes the opportunity to immerse in the Valley's culture and build a network with local subject matter experts, mentors, investors, global tech companies and other entrepreneurs, a move which we believe will increase the prevalence and success of Malaysian startups.
This program is also part of both MDeC and Founder Institute's efforts to fulfil one of Digital Malaysia's strategic thrusts to move Malaysia into the leading pack of developed countries at the forefront of digital innovation and adoption. Other partners will also be coming on board in the later stages.