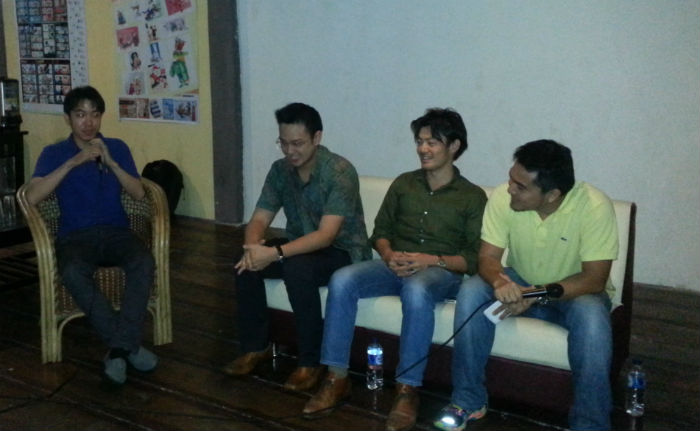 Our last stop for the seven-cities road trip is Malang, which is famous for its human resources on web development. We also felt the enthusiasm here, as many people showed up for the SAP, Indosat, and Cyrus workshop, as well as for the meetup itself. William E. Wijaya, Yasuhiro Seo from IMJ Fenox, and Hiro Whardana from Cyrus gave their thoughts for the meetup and pitching session.
Here are four interesting startups that pitched their ideas at the meetup session:
Eventoday.co is an online event registration and promotion, similar to eEvent and Eventbrite, which is targeted for local Indonesians only. For payment, it collaborates with local banks and Ipaymu.
2. Appsence
Developed by Tomatech Mobile, Appsence is a smartphone app where parents and teachers can communicate easily online. The main feature is that teachers can check on children's attendance using the app and notify parents when their child is not present at school, or vice versa. This app is being tested in the Australian market with two pilot schools and plans to be established in 2014.
Raion Studio introduced two games, Ghost Battle (will be available in Nokia Asha) and Pixl Face (available in Windows Phone). For Ghost Battle, Indonesia's ghost will be the main character where he has to defeat the International ghost army. With Pixl Face, users can make an 8-bit styled face avatar.
LintasMarket is a B2B e-commerce website which helps users sell online with features such as shopping cart, online payment, domain name, and Facebook integration.
---
We would like to show our appreciation to these four startups and thank all the attendees. Malang is arguably a growing tech-city with many developers aiming for fresh ideas to build their startup. You can find out more about the stories behind our seven-city trip here.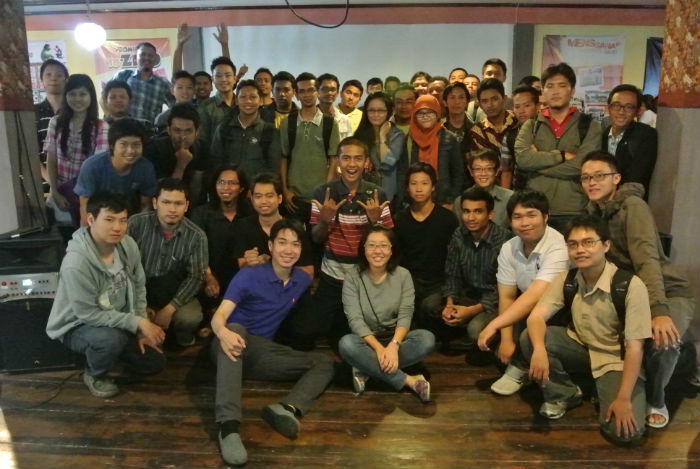 Disclosure: IMJ Fenox is investor in TechinAsia. See our ethics page for more information.
(Editing by Anh-Minh Do, Paul Bischoff, and Steven Millward)