Telcos in Indonesia are starting to support the tech startup ecosystem, and that's great. Last Thursday, Indosat revealed its first graduates from the Ideabox accelerator program. From over 100 teams that initially applied for Ideabox, only four went in and came out the other end after four months of mentorship, workshops, product building, and customer validation. These four startups have received seed funding and promotional assistance from Indosat worth over US$100,000 in total.
Indosat CEO Alexander Rusli comments:
Indosat is committed to building one of the strongest digital ecosystems in Indonesia. We started seven years ago with IWIC, Indonesia's first innovation competition, encouraging Indonesian youth to be more innovative and passionate about digital technologies. We now have one of the broadest technology programs in the region, spanning the IWIC idea completion, early stage investment through Ideabox, and growth stage investments through the Softbank-Indosat Fund. We are also planning to introduce other models such as crowdsourcing for digital innovation in Indonesia with credible partners.
See: Indosat partners with Softbank to launch $50M fund in Indonesia
Here are the four startups that made their demo pitches last week: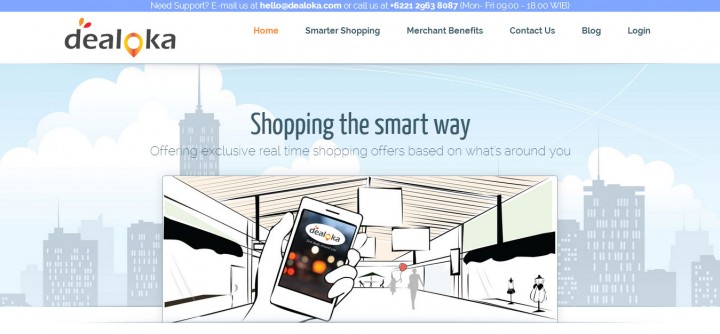 This is a mobile application that distributes targeted evouchers to users based on their geographical location and interest. Merchants who give away vouchers get to understand which promos work best from the data on Dealoka's merchant dashboard.
The team began the startup's development from scratch when they joined Ideabox four months ago.
The app is currently available on Android, and will soon be launched for iPhone and HTML5. Another startup in this sector is Banting.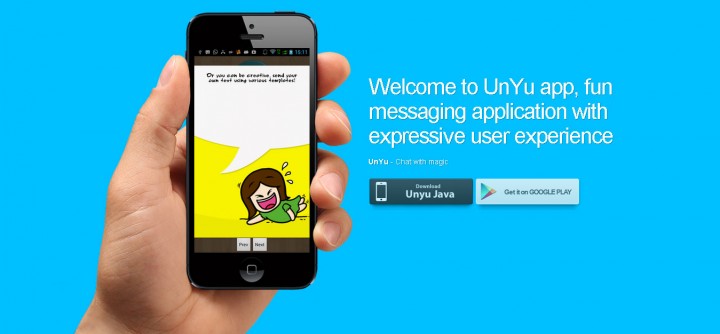 Whilst the smartphone market grabs all the headlines, there is still money to be made in the feature phone industry. Unyu wants to replace the traditional SMS function on feature phones, as well as offering a fun comic-style chat app for smartphone users.
On feature phones, all SMS will be automatically displayed in the Unyu app. These SMS will appear in the Unyu inbox in chat bubbles next to a cartoony character, making it look like the character is talking.
There's also a smartphone version. The team plans to launch the Android version in Q3 this year.
There are other Indonesian-made chat apps such as Catfiz and Mangga Messenger. They all face a huge challenge up against better known apps like BlackBerry Messenger, Line, and WeChat.
The Unyu team previously graduated from Telkomsel's Indigo Incubator program.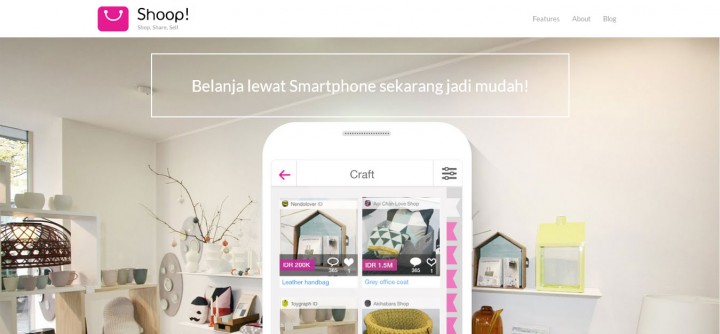 Shoop is a regular entry at Tech in Asia. The team first showcased its product back in 2013, and was a graduate of the Jakarta Founders Institute program in September. With Shoop, users can post and sell their products on multiple marketplace websites simultaneously, such as Tokopedia, Bukalapak, and Elevenia.
These listings will also be stored and aggregated on Shoop's app. So besides selling items, users can also browse and find items to buy on Shoop. Interested buyers can send in their information to the seller via Shoop. Buyers can also follow the sellers to keep track of new items and promotions. So far, over 4,000 sellers have tried using Shoop's app.
Carousell and Duriana are two similar mobile marketplace apps. But neither of those apps allow users to post items for sale to multiple third-party marketplace sites.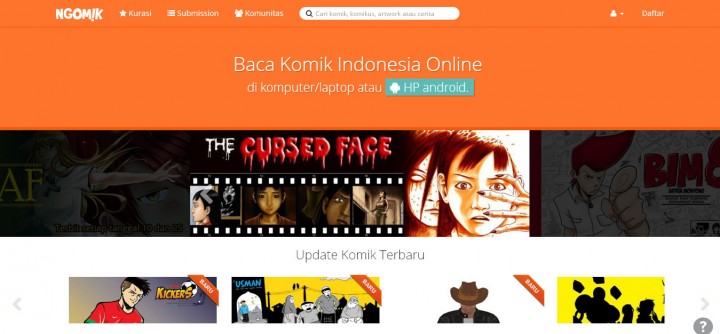 Ngomik is the biggest comic marketplace for Indonesian artists. About 2,700 artists have published over 6,500 titles consisting more than 11,000 comic book chapters on Ngomik. Some notable comic books available on Ngomik are Si Juki, Si Gundul, and AlisNaik.
Some comics are available for free, but users have to pay per chapter for premium content. Besides the website, users can read Ngomik comic books on Android too. Founder Wisnu Manupraba explains that while the comic industry in Indonesia may not be that big, the IP – things like characters and franchises – that comes out of it could be huge. Ngomik plans to work together with IP owners to make and market merchandise with them.
Rival sites Komikoo and DBKomik are already in this sector in Indonesia.
---
With backing from Indosat, do you think those four companies can go big in Indonesia?