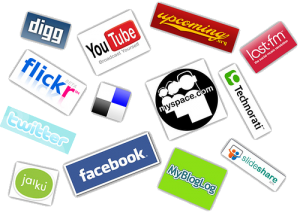 Is social media all that bad? Unless you're a full fledged skeptic, you probably wouldn't think so. Social media has proven over time that it is able to bring benefits to both giant corporations and small businesses.
Nonetheless, it isn't a silver bullet and definitely isn't always working great for businesses.  Online backlashes and productivity losses are some of the things that highlight the ugly side of social media.  We have dug out four interesting statistics below to show you what we mean.
4 Disturbing Statistics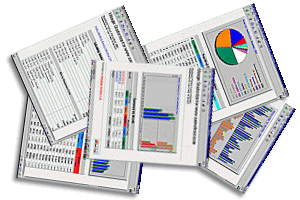 Network Box reported that 7 out of 100 URLs accessed by businesses were directed to Facebook and 10% of Internet bandwidth went to YouTube.
What it means: When your employees log on to the web, 7% of the time is to access social media for their personal use. Your entire workforce productivity is at risk.
A research by Euro RSCG Worldwide showed that people do not practice as much self control in their online behavior as they would offline. They are more likely to speak their mind and lash out about/at brands through online means – every 1 in 5 people are likely to do so.
What it means: Great customer service is increasingly important as social media gains in popularity. So, try not to play around with customers, especially those who are social media savvy. Evergreen Entertainment has already tasted "social media's wrath".
Staff who use Twitter and other social networking sites while at work are costing UK businesses £1.38bn every year.
What it means: Twitter, similar to Facebook and YouTube are time suckers. For companies that wish to maximize social media potential, and at the same time maintain work productivity, a social media usage policy might come in handy.
A research by Convergys Corp. has shown that a negative customer review on YouTube, Twitter or Facebook can cost a company about 30 customers.
What it means: Poor service and lousy product cannot escape the eyes of potential consumers in today's digital age. Google and social sites facilitate all sorts of reviews about your company.
Conclusion
Social media is a double edged sword and it is up to businesses to make full use of its potential. For example: a negative remark on social media equates to a loss of 30 potential customers, but it also means that a positive review could possibly help you gain 30 new customers.
Other negative impact like productivity loss can be countered if companies set proper corporate culture and guidelines. Zappos didn't seem to have a problem with its high involvement in social media. Your business probably can do the same too.