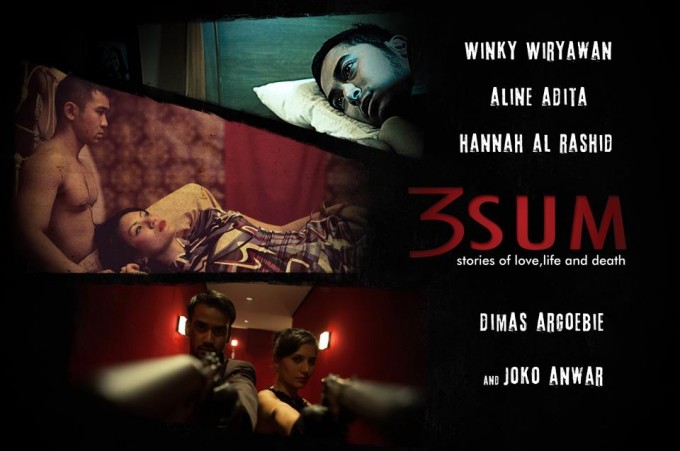 Augmented reality developer AR&Co recently created an augmented reality Android app solely to help promote an Indonesian movie called 3Sum. The app is touted as the first use of augmented reality (AR) technology to promote an Indonesian movie.
Though the name might conjure up certain images for several people 1, the movie doesn't revolve around a sexual theme. 3Sum is an omnibus movie that combines three short films made by three different directors – Andri Cung, William Chandra, and Witra Asliga. The movies embrace three different genres: thriller, drama, and action.
The augmented reality app can be used together with 3Sum promotional items like its movie posters, banners, T-shirts, and premiere gala invitations. The latter two are exclusive items, whereas the former two can be found in nearby theatres.
This is a fun initiative by AR&Co as Indonesia hasn't seen many augmented reality technologies being developed or used like this. I can imagine that this has already given a lot of developers some ideas to use augmented reality for other promotional purposes.
AR&Co plans to expand to Kuala Lumpur this year after previously opening offices in Singapore, Myanmar, London, and Barcelona. An AR&Co representative told us that they are also planning to launch a gaming theme park soon.
3Sum's press screening and gala premiere will be held today, and the movie's nationwide launch is on January 31st. You can download the Android app for free here and try using it by first pointing your phone's camera toward specific markers which are located on the afore-mentioned promotional items.
---
3Sum is widely pronounced "threesome."  ↩