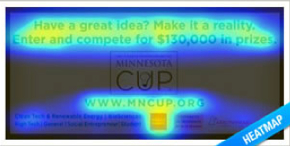 It is extremely tough to create an ad that captures viewers' heart. Advertisers often find themselves arguing and debating how visuals and texts should be placed to bring out the key messages and maximize effectiveness.
But these arguments are often based on experience and personal opinion. In other words, they don't necessary cater to the mass audience and could even be flawed. At the end of the day, the person that wields the most power in a group often finds his/her idea getting the buy-in. This is especially true when a brainstorm or discussion aren't carried out properly with democracy in mind.
To tackle such problem, 3M's Visual Attention Service (VAS) technology uses a special algorithm, to analyze viewers' reactions in the first 3 to 5 seconds when exposed to an ad. Here's how 3M describes its simple VAS process.
1. Upload
Upload an image to begin analysis.
2. Prepare
Identify faces and text to improve predictive accuracy.
3. Analyze
Built on 30 years of vision research and validated by extensive eye tracking studies, our algorithm accurately predicts the first 3-5 seconds of visual attention.
4. Results
3M VAS results provide a graphical view into users initial visual attention. Regions show the likelihood of an area catching someone's eye and why. Heatmaps provide the hotspots in an image.
5. Optimize
Use 3M VAS results to guide changes. Simply revise, upload and re-analyze.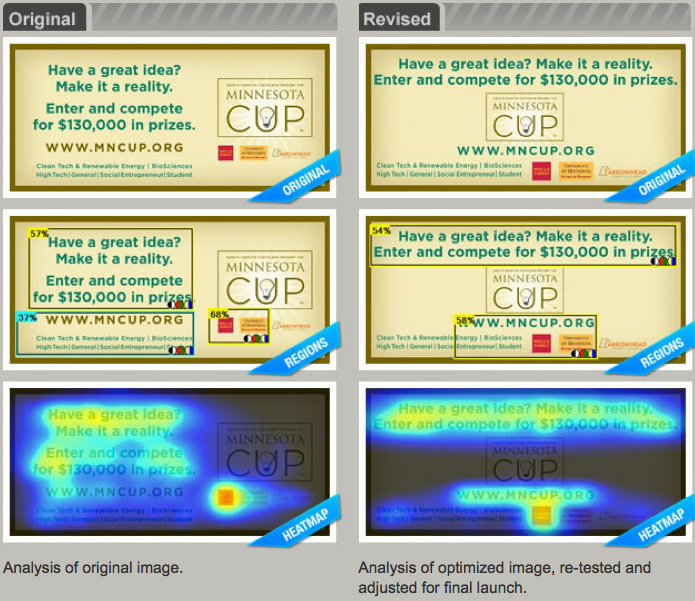 Can the VAS replace human judgment? Obviously no. The algorithm can't spot grammar mistakes nor it could pinpoint the best images that would provide the maximum ad impact. Copywriters and creative directors could use this tool to analyze and put in place the best possible ad layout. Content and creative direction have to rely on experience still.