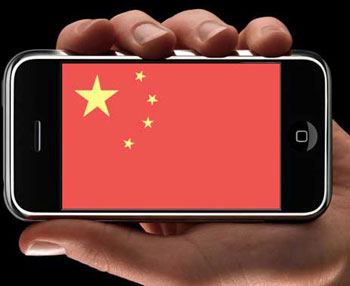 China's Ministry of Industry and Information Technology (MIIT) has a telecommunications research arm that has just released a very interesting report. According to the report, in the first half of 2012, China shipped more 3G phones than 2G phones. The internet age has well and truly come to the Middle Kingdom.
In total, more than 190 million phones were shipped to various outlets in the domestic market over the past half-year, and of those, about 107 million were 3G-capable models. That doesn't mean they were smartphones necessarily, and over the full six month period, more feature phones were shipped than smartphones. However, MIIT also said that since April, smartphones have officially taken the lead, and that by June they enjoyed more than a 59 percent market share. That shows that smartphones are growing at an almost unthinkable pace among buyers of new phones. If feature phones lose more than nine percent of their market share in just a couple months, where will they be by the end of this year?
As feature phones die out, it sure seems like a lot of manufacturers are in for a rude awakening. Of the 2,099 new phone models that hit the Chinese market over the past six months, only 822 were smartphones (i.e. less than 40 percent). Of those smartphones, a whopping 801 (i.e. more than 97 percent) were Android-based.
So where is China's mobile market headed in the next six months? It doesn't take a genius to figure that out, since we're more or less already there: 3G smartphones. However, with 4G phones supposedly coming by the end of the year — don't hold your breath, though — the era of 3G dominance could be short-lived.
[MIIT via Sina Tech]