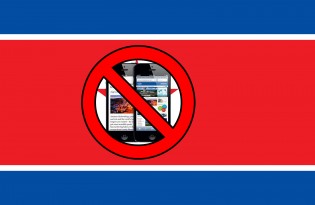 Well, that was fast. Just weeks after allowing tourists to North Korea to purchase SIM cards with 3G data capabilities and uncensored web access, the Hermit Kingdom has apparently pulled the plug. In a short notice on the Koryo Tours website (spotted by North Korea Tech), the tour group announced:
3G access is no longer available for tourists to the DPRK. Sim cards can still be purchased to make international calls but no internet access is available.
It's not clear why the service has been shut down so quickly after its rollout, but perhaps North Korean authorities realized that if you allow internet access, people can send photos, videos, and information out of the country instantly with no chance for authorities to police or censor it. Of course, the country could have handled that by just buying a Great Firewall from China — and we think eventually it will — but apparently someone decided that at least for the moment, it was time to pull the plug.
So if you're headed to North Korea, don't expect to be doing any tweeting while you're there. Of course, that may be something of a blessing in disguise — the mobile data rates were utterly absurd anyway.
(via North Korea Tech)